His claim to fame? Natalie Portman, Diane Kruger, Marion Cotillard, Léa Seydoux, Penélope Cruz… The most inspiring actresses and stars of the planet have ensured their manes to the magic fingers of David Mallett, true capillary hero, who produces the best colouring, streaking, highlights and cuts that truly enhance their face and allure.
The place? It's obviously to the hairdresser of the stars that the Ritz entrusted its small hairdressing cabin at the Ritz Club Paris. An extra-small and furiously chic hair salon.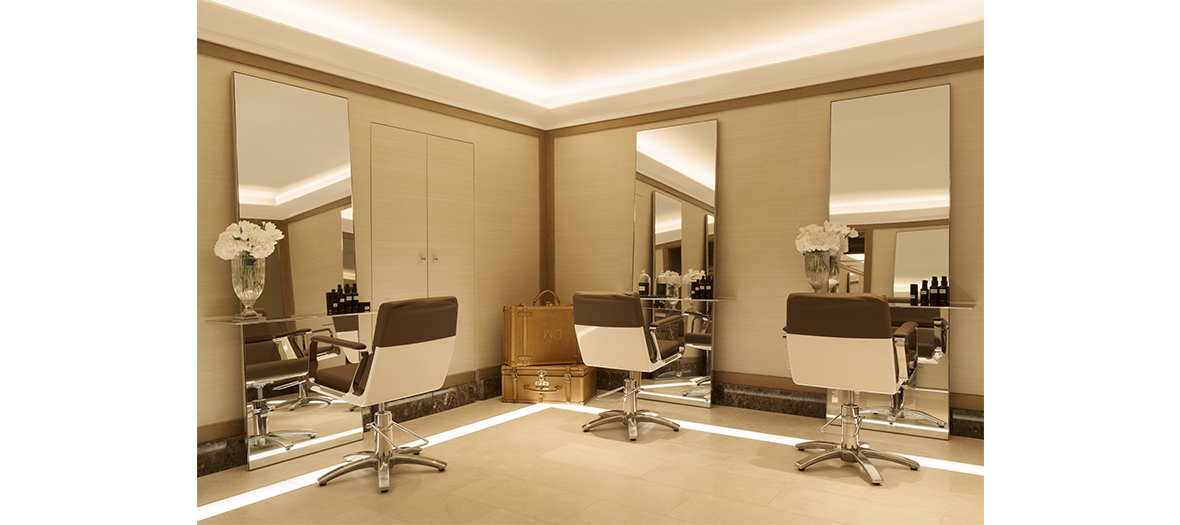 To be tested absolutely: the star cut/blow dry star (230€ with a stylist, or 650€ to be in the hands of David Mallett himself), a chignon to look tops at all the best parties of the year (starting at 150€), or a special colour to illuminate your face (starting at 230€).
We also like: If you want to treat yourself to a cut that will make you look more beautiful and Parisian than ever while enjoying a deluxe parenthesis, and be shampooed next to a leading lady of the cinema, don't hesitate, this is where it's happening.
Monday to Saturday from 10am to 8pm.
Also discover Holiday Café, the HQ of Mademoiselle Agnès in the 16th and the hair salon of Béatrice Leroi.
© Vincent Leroux