On lookout for stylish objects that will give a new twist to your flat? For the holidays fêtes, Habitat is filled with terrific gift ideas. A small selection of chic and cool accessories to buy for yourself or as gifts that will surely be appreciated!
Design addict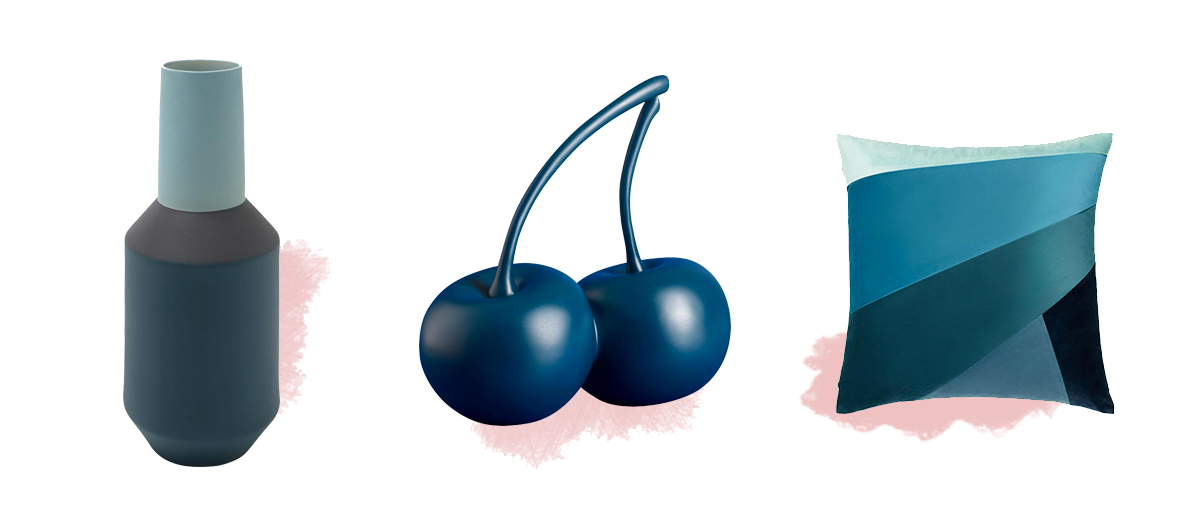 A vase that changes everything, a cushion, an unusual objet, all conceived by the wonderful Design Studio of Habitat. Decorating buffs know that certain outstanding pieces boos the design capital of a house. Demonstration.
The hot pieces:
A MARLETTE vase in blue sandstone (€69)
Duck blue cherries, the famous MELEN decorative fruit (€22.90)
A MARCEAU patchwork cushion (€22)
Gold is the new black !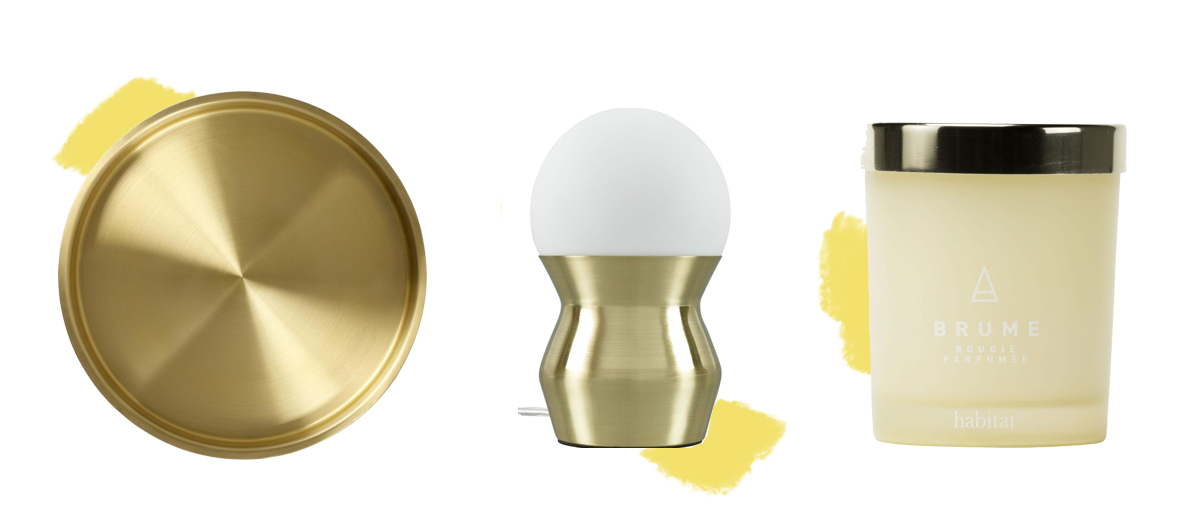 Gold is the new passion of stylish Parisiennes. Here is a wide array of new accessories that will delight all the gals who enjoy giving a trendy touch to their apartment.
The hot pieces:
A small round platter , BAHAM in gilded stainless steel (€32)
A mini-lamp, IZMO in glass with a copper base (€39.90)
A pretty PURE CARDINAL candle Mist scent (€14)
Comfy or nothing...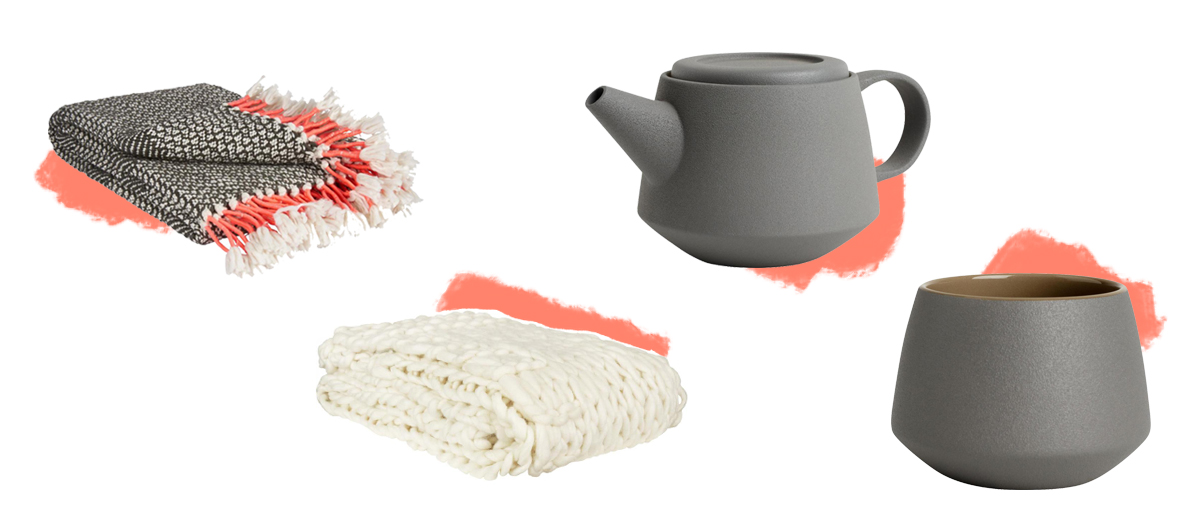 Plaid on a cosy sofa, lit fireplace, playful cushions… This Winter, we set our sights on furiously desirable pieces to live in an atmosphere totally inspired by Scandinavian interiors.
The hot pieces:
A grey and white KOPAL plaid with coral pompons (€49)
A CHUNK blanket in heavy off-white knit (€99)
A MATCHA teapot in sandstone (€40) with its matching cup-tumbler (€6.90)
Win a designer armchair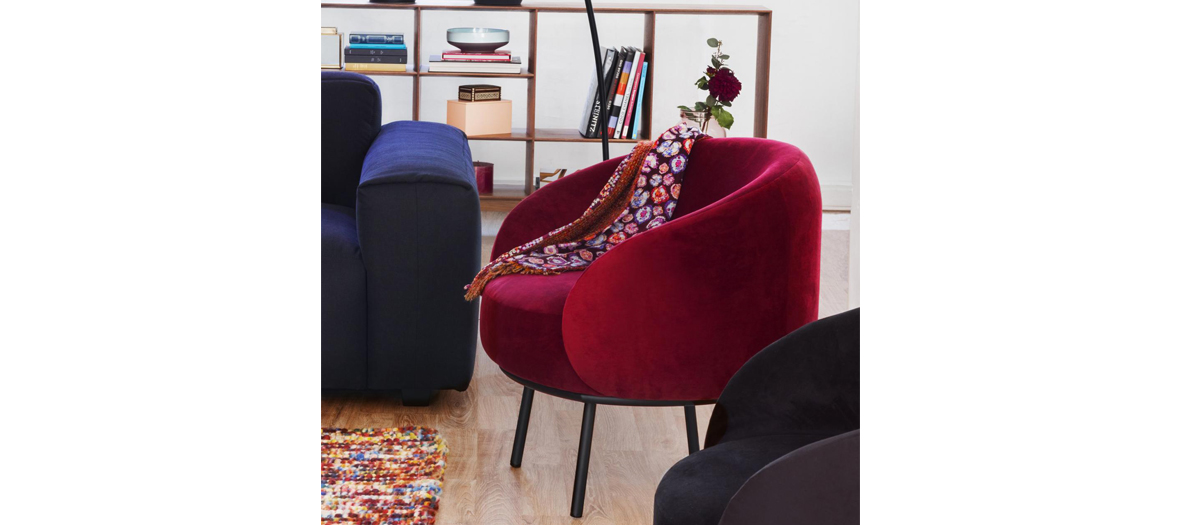 Impossible to have missed "Cajou", by the young designer Adrien Carvès: the strong piece all the Parisiennes dream to have in their living room.
The objects of desire? A 2.0 revisited toad in velvet and featured in mustard, green, wine red or blue velvet (€450.50). Very good news: we have organized for you to win it this Xmas.
Contest over