What are the new codes for a stylish table and a striking Christmas decoration? This year, the total Scandinavian look and minimalism no longer have a monopoly on good taste. The proof by 3.
Playing the right distances with plants at the table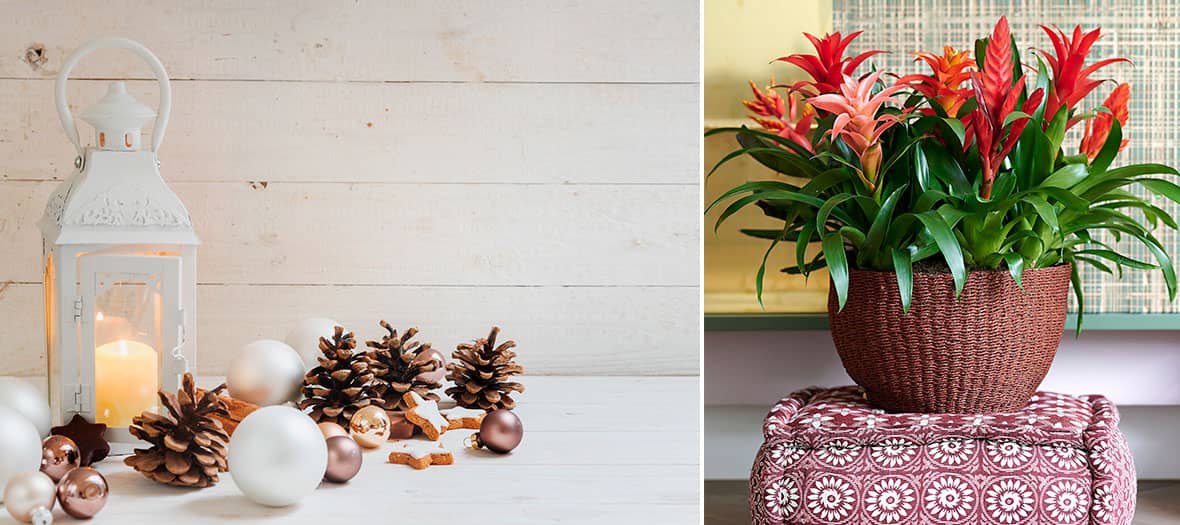 How to offer a friendly and stylish table while respecting the rules of distancing? This is the question of the year.
The good idea: separate the plates with plants in Christmas colors, such as bromeliad with strong green foliage and a red flower for a wow table decoration. Do not see it as a coincidence, this primitive plant with very high symbolism was always summoned by the Incas or the Aztecs in their religious ceremonies ... Bromeliad: the new chic Christmas plant?
The cool trick: match the bromeliads with very hygge natural wooden materials such as a garland of picked pine cones, candles or even fir and holly branches ...
Make a bell or wreath from dried flowers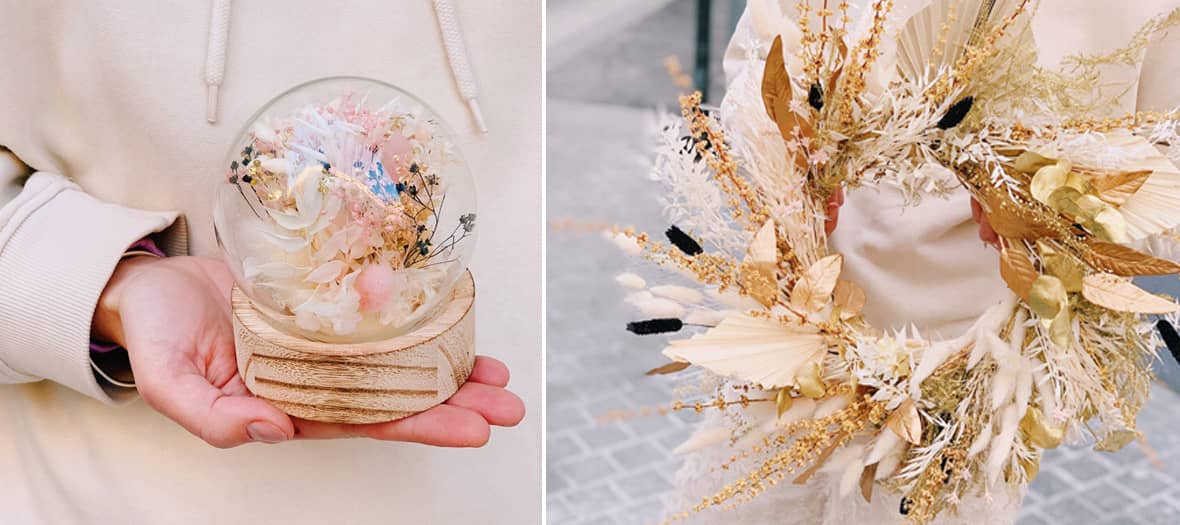 How to make a DIY decoration without a workshop when you want to take care of your hands but you are a little under-gifted with decoration?
The good idea: do you love the creations of the ultimately cool Pampa label and you love their masterclasses? You will love their DIY Christmas kits to order to make yourself a wreath of dried flowers or even a flower bell (45 €). In short: the snobbery of December.
The cool tip: if you are clearly lazy, order their incredible ready-made compositions directly (from € 35) or fall for the stunning creations signed Atelier Marie-Flore on Etsy : candles, wreaths and bouquets (from p. from 25 €).
Display colorful crockery and message cutlery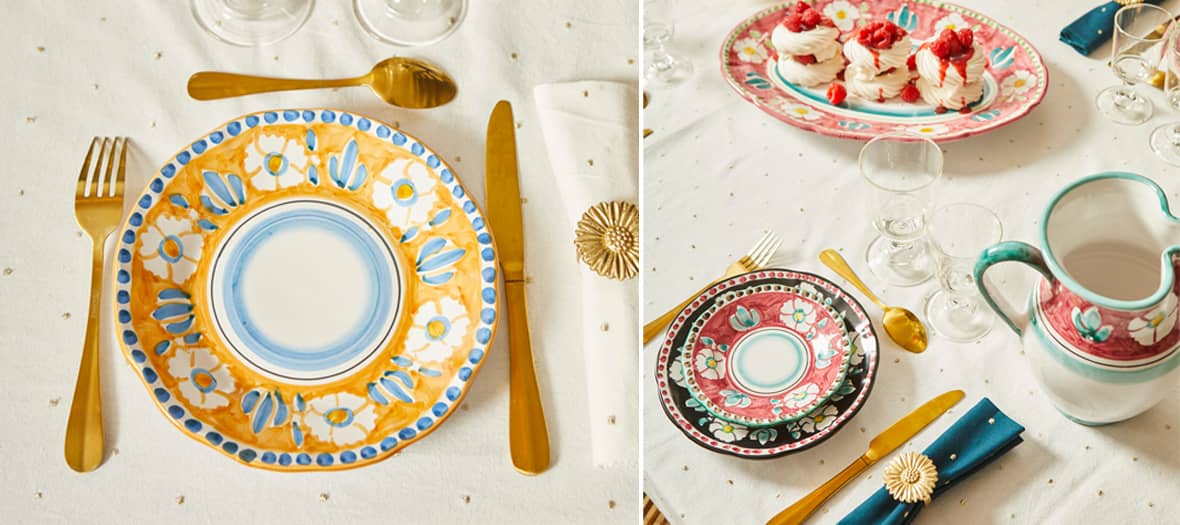 Notice to aesthetes and stylish Parisians allergic to the red, green and glitter kitshouilleries of Christmas tables ...
The good idea: order the most chic, vitamin and pepy decorative capsule of winter incubated by the fashion brand Petite Mendigote in the Christmas Bazaar style with the French publisher of Italian crockery and artisanal ceramics Popolo. The Parisiennes of the upper class swear by its plates (18 €), dishes (70 €) and salt shakers (24 €) in truly divine colors. On a navy blue embroidered tablecloth , it will be the best effect!
The cool trick: combine this super cheerful table with Les cuillères de Juliette message spoons , the new " tailor-made " and very Instagrammable food snobbery. Their signature: to personalize vintage silverware with a little note (30 €). The gift that has it all