Between decoration accounts thought of as garage sales 2.0 and highly desirable objects to be found on the app, a little tour of our favorite Instagram accounts for the start of the school year.
Tableware Boutique: for colorful plates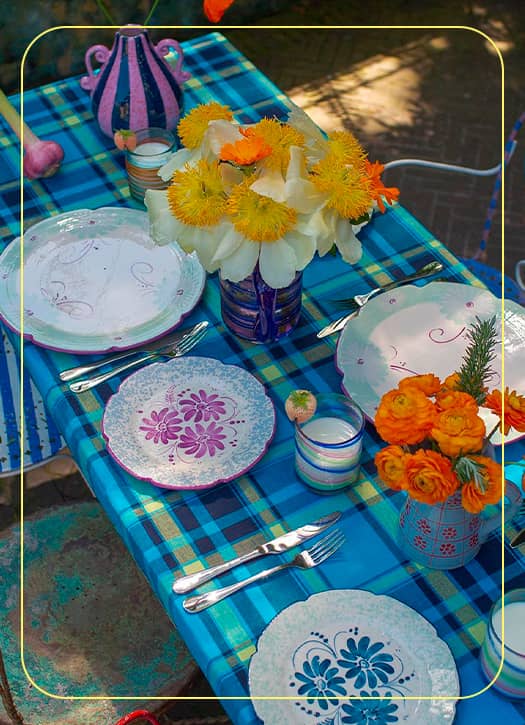 The DNA: Vaisselle Boutique offers a selection of tableware very much in tune with the times, like a dream dinette. Understand: beautifully hand-decorated ceramics, pastel color palettes and highly Instagrammable compositions that make you want to entertain.
The costs ? Count around €50 for large plates, €90 for a pitcher, €40 for dessert cups.
LRNC: for a getaway to Marrakech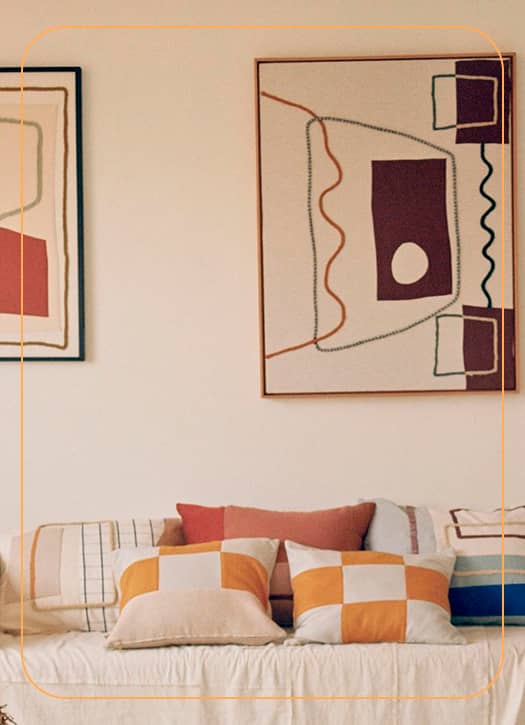 DNA: incubated three years ago by Laurence Leenaert , LRNCE is making a big splash on Instagram with its purely aesthetic collections that come in several formats, from embroidered frames to cushions and rugs. In the footsteps of Yves Saint Laurent , she creates ceramics and fabrics with Moroccan and sunny influences from Marrakech where she lives year-round. Cool: DA Olivier Granet trusted him to decorate the new Hôtel de la Plage in Biarritz.
The costs ? Vases from €95, from €375 for a framed work and €545 for a rug.
Bien Fait Paris: for an arty wallpaper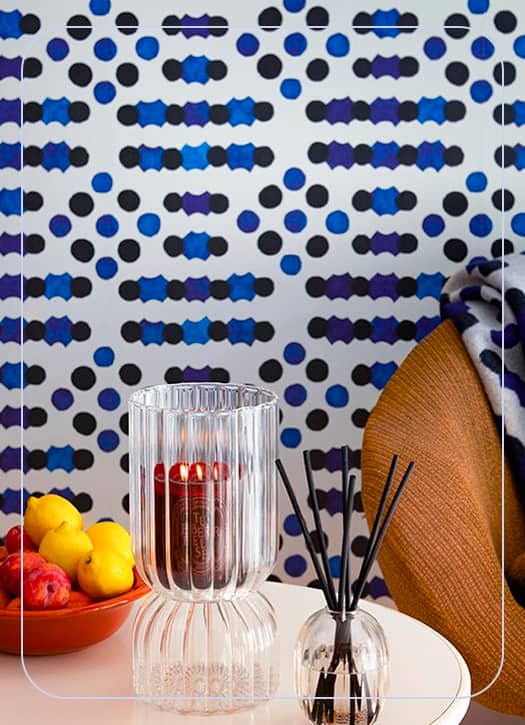 DNA: with graphic patterns, Bien Fait Paris dresses the walls and reinvents the codes of Victorian wallpaper à la Morris & Co. This gives decors that play with the British spirit where delicate vegetal and abstract figures, geometric shapes and exotic silhouettes are mixed. Cool: the collaboration with Diptyque .
The costs ? €329 for a cottage roll (180cm x 280cm) and €465 for a Diptyque roll (10m x 60cm).
Lucas du Tertre: to sleep in beautiful sheets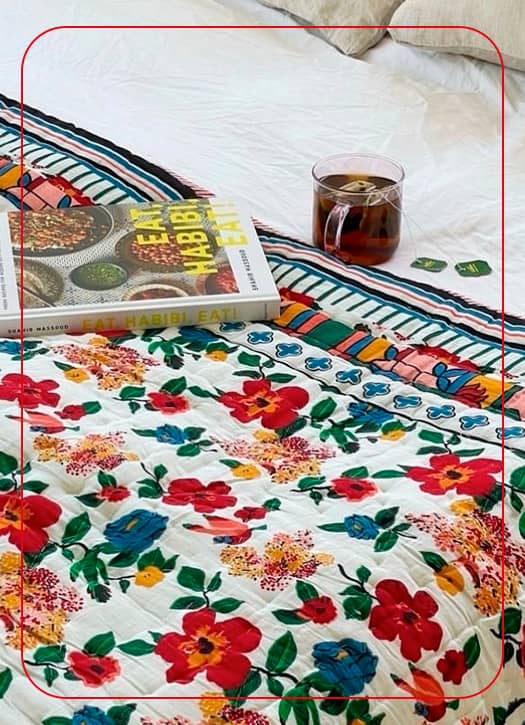 DNA: welcome to Bombay-sur-Seine. The two creators of Lucas du Tertre , Marie Lucas and Clémence du Tertre , define their " anti-boredom " label by betting on Indian prints. Among the marvels to shop: beautiful ethical products such as floral cushions and plaids, but also clothes for the whole family. Good vibes only, we tell you.
The costs ? €130 for a quilted floral plaid, €79 for duvet covers and from €25 for cushions.
Piaule: for beautiful vintage furniture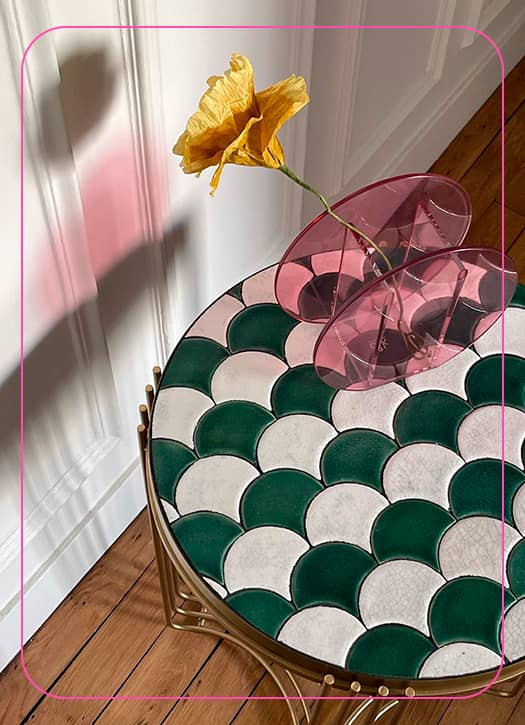 DNA: Piaule Paris is the perfect account for finding ultra-design second-hand furniture. On her account, the founder Jessica takes pictures of favorite objects chosen by her, which she resells via private messaging on her account. We love the Art Deco - style round ceramic tables , the seventies corduroy armchair or the beautiful terracotta -coloured trinkets . Cool: deliveries are offered in Ile-de-France.
The costs ? €164 for a pretty round sandstone table, €550 for a vintage armchair.
Maison La Bougie: for collector candles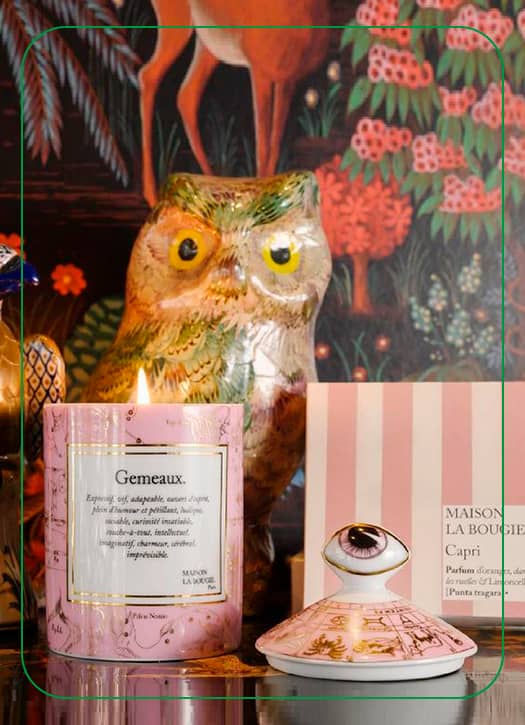 The DNA: artisanal, divinely scented and adorned with hyper graphic decorations, these living room candles are a hit on Instagram. Maison La Bougie juggles between universes between tropical decors, astrology and surreal and mysterious illustrations. Inevitably, this gives precious boudoir objects that blend perfectly into living rooms. To collect urgently.
The costs ? €89 for the 300g candle, €99 for the large candle.
Casa Aimée.Aimer: for unique family heirlooms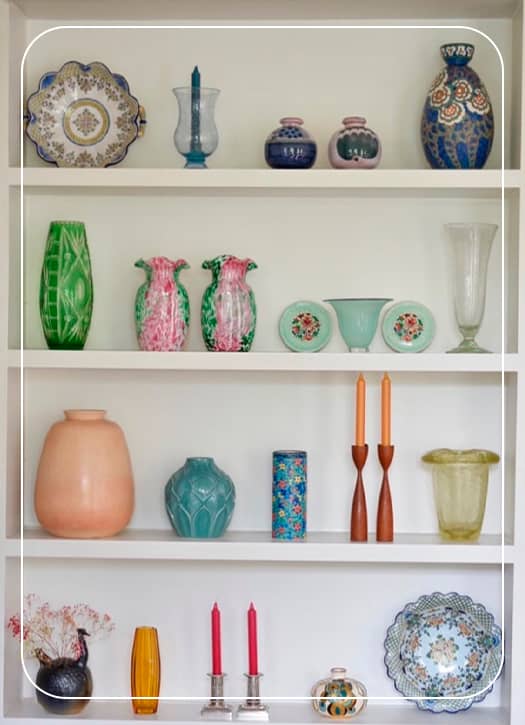 The DNA: Longwy enamel vases , fruit basket in Gien faience , silver-plated trays, pretty tea sets... Casa Aimée . Loving to find all the vintage decoration of our dreams to enhance its interior with rare pieces of character, hard to find elsewhere.
The costs ? Flower vases from €130, €65 for a blown glass carafe.
London Basin Company: for a palace bathroom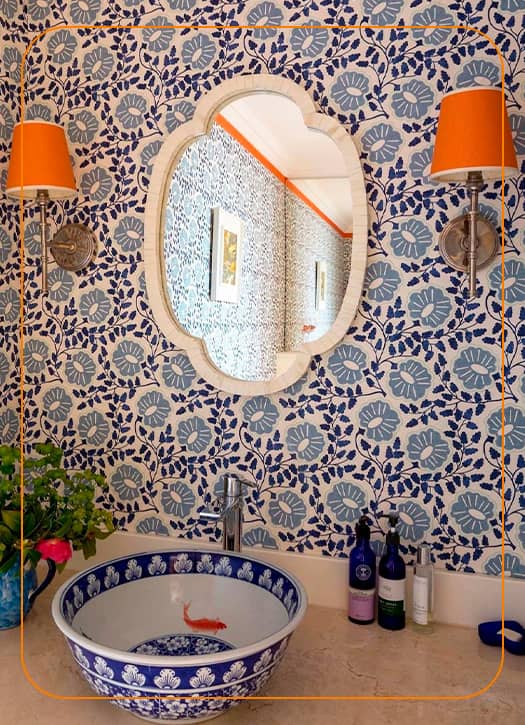 DNA: piping is sexy! London Basin Company sells crazy sinks that rival those at the Ritz . It is from London that the label designs ultimate luxury porcelain basins with signature Orientalist motifs worthy of an imperial palace.
The costs ? Count around €980 for the washbasins in the collection.
Alice Riva: to get an exclusive painting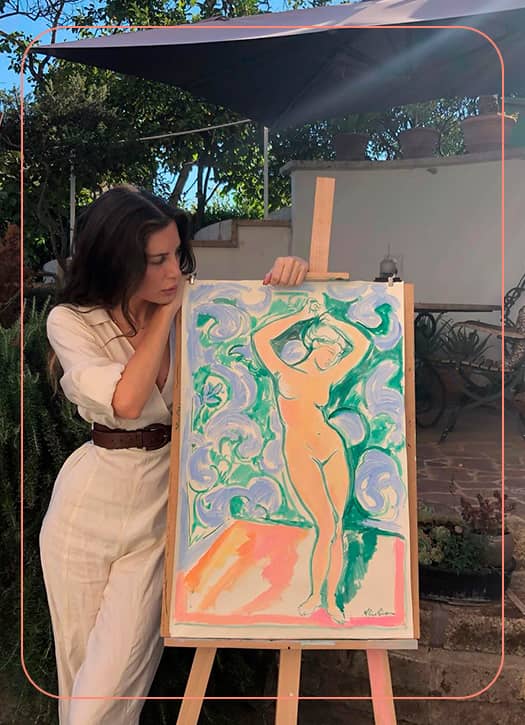 DNA: do you want to upgrade the large living room wall without falling into the endless reproduction of Matisse? We dug up the inspiring insta account of a resolutely inspiring painter. It is from Rome, her hometown, that Alice Riva produces her paintings of female nudes or landscapes with a mixture of influences between family memories, photographic shots and the colorful palette of Gauguin or Cézanne . Everything happens via her account where she will respond to your requests in DM.
The costs ? Depending on the dimensions, count at least 100 € for a canvas.
Jule paysage: to adorn your plants the Mondrian way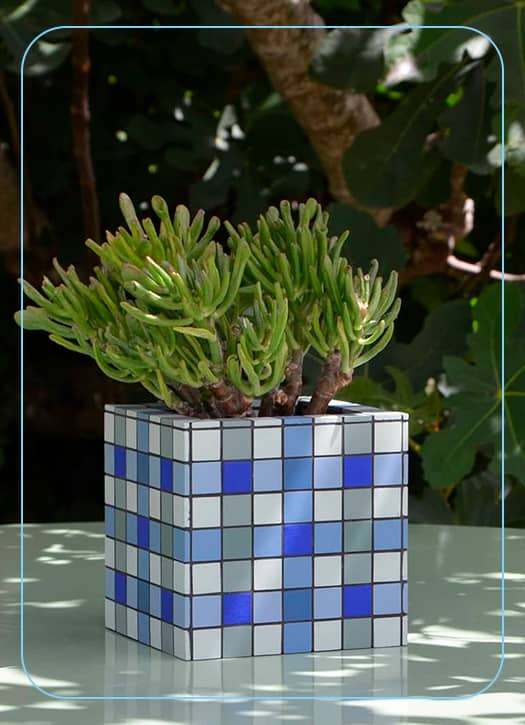 DNA: you have certainly seen this trend for the cache-pot in a grid pattern. Much less old-fashioned than a minimalist cube and more hype than terracotta served up in all possible ways, Jule Paysage 's pieces surf on the pop vibe of Mondrian . We love the Mediterranean mosaic effect that makes summer last on your Parisian balcony.
The costs ? €130 for the square model, €160 for a rectangular flowerpot.
Also discover the green deco pop-up that makes us addicted and the most glam' cultural hub in Paris .