A fabulous decoration shop, exhibitions and a 100% chill café , the art of typically Nordic relaxation. The Finnish Institute unveils its new setting in the Latin Quarter : the perfect spot to come to work or take a relaxing break to get away from the hell of the boulevards. Are we taking you?
An authentic coffee that has it all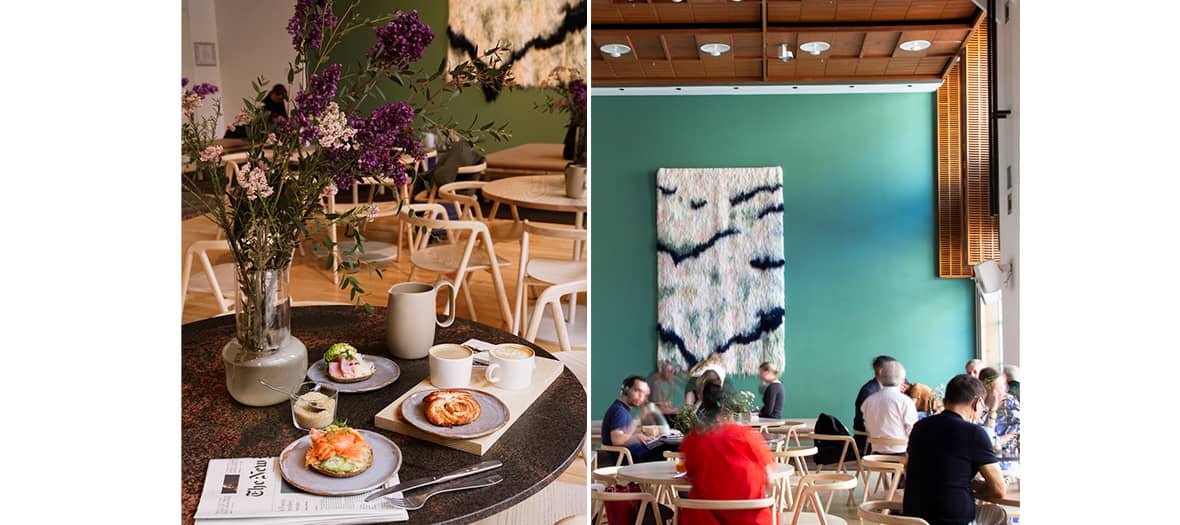 Opened in April, the Maa café is already a victim of its own success: full tables from noon and a new menu created by Alexandra Marschan-Claude , formerly chef to the Finnish ambassador in Paris. Far from the snowy clichés with the "icy cold" effects of the Far North, the café is warm and cocooning with a whahou decor, large wooden tables, flower bouquets and a superb organic tapestry in recycled wool made by Melissa Sammalvaara .
What are we eating ? The famous Karelian pies (€3.5), a rice pudding cooked in a delicious crispy dough to enjoy all day long, but also typical dishes like at any Finnish grandmother's from the rye bread toast salmon (€7.5), crayfish (€8), beet hummus (€5) not to mention the unmissable smoked herring (€6).
On the sweet side or for a snack, the chef surpasses herself in the kitchen to prepare delicious " Korvapuusti ", cinnamon buns (€3) and pies of the day (€5.5). Special mention to the rhubarb-strawberry compote (€3.5) which is to die for.
Note: new menu requires, the Finnish coffee has opted for an artisanal coffee made in Finland roasted by Frukt Coffee Roaster , but also locally in Paris by the Kawa Coffee workshops .
A gallery and a cutting-edge decoration shop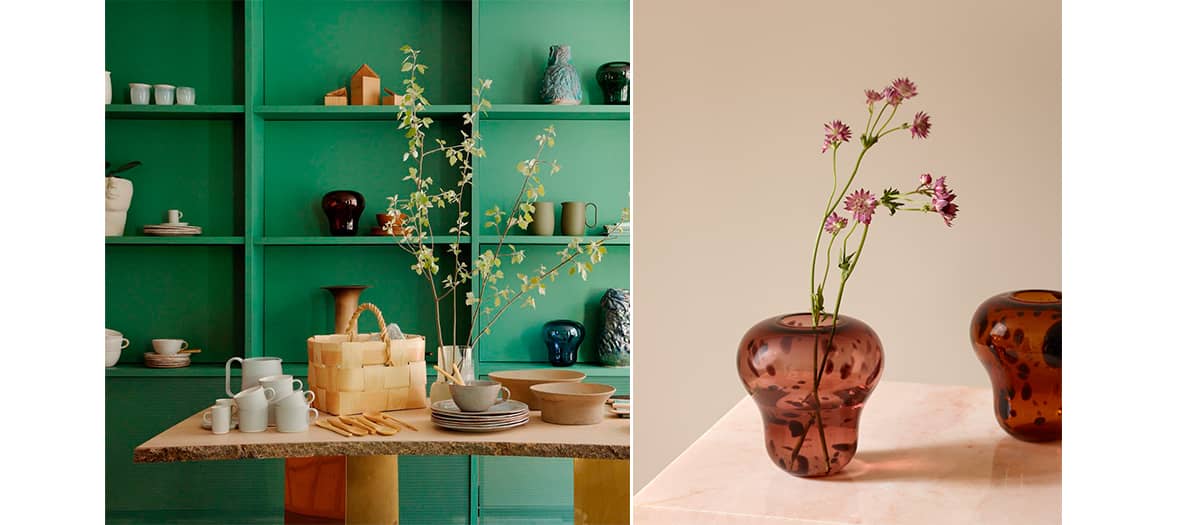 A true cultural centre, the Institute is absolutely fantastic for antiquing unique design objects and contemplating the works of the gallery , which overlooks the rue des Écoles with a view of the Sorbonne. In addition to the café, the center has a shop overlooking a gallery with exhibitions by Finnish artists such as Sanna Kannisto , the star photographer who has been presenting hyper nature shots around birds since April 2022.
What are we shopping? Design and durable objects straight from Lokal , the cool concept store in Helsinki . But also graphic vases in ceramic, limewood and mouth-blown glass by Katy Hertell and Maija Puoskari , refined wooden cutlery by Linda Laitinen as well as highly stylish plates by Leena Kouhia , also used by the customers of Café Maa .
Big crush for the long pastel colored espresso cups imagined by Nathalie Lautenbacher in enamelled porcelain.
The Finnish Institute , open Tuesday to Saturday from 11 a.m. to 6 p.m.
Also discover 5 once-in-a-lifetime palace experiences andthe mythical Café Suédois is moving to the 7th arrondissement .