It's now the most trendy beauty address in Paris. The iconic duo at the head of Comme des Garçons, Rei Kawakubo and Adrian Joffe, has (finally) launched its Dover Street Market concept in Paris, with a version dedicated to perfume.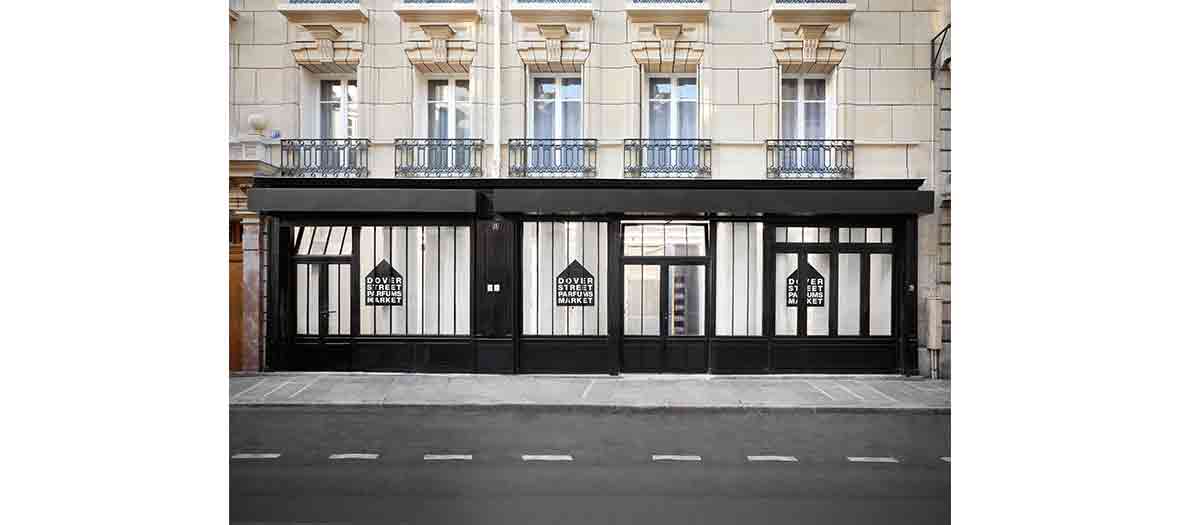 Installed on Rue Elzévir at the heart of the Marais, the Dover Street Parfums Market boutique (such a long name!) presents on two levels a forest of columns / streamlined display stands, without any hooks on the immaculate walls. A "marvelous chaos without any frontiers" — almost clinical, totally in keeping with the new desire of Parisians to placer their rare bottles at the same level of coolness as their deluxe clothes.
Elixirs of good taste
Only eye catching colours, the precious juices are signed Bottega Veneta, Comme des Garçons of course, Byredo, Thom Browne (whose entire support is covered with a super elegant charcoal wool, but also the avant-garde of young independent labels indépendants such as the "non binary" essence of Suigeneris or those of 19-69 and Kerosene!
In the underground level, one finds a selection of ultra creative cosmetics and makeup: David Mallett or Oribe hair products, Dr. Bronner soaps, but most the fragrance collection of The Alchemist's Garden by Gucci and their new makeup line.
We adore: the collector shopping bag in thick and soft white rubber. This should allow fans to patiently await the opening of a huge Dover Street Market like in London, Tokyo, New York and Singapore. Fingers crossed.
Open every day from 11am to 7pm, on Sunday from noon to 6pm.
©David Foessel
Also discover the first Parisian pharmacy dispensary of Santa Maria Novella and the most hype soap shop in Paris.