Catherine de Médicis was already a big fan. Founded in Florence in 1612 by Dominican fathers, Santa Maria Novella owes its reputation to eaux de cologne, antiques elixirs and repairing creams whose formulations have remained practically unchanged since their creation. Which says a lot! Already present at Bon Marché, the oldest pharmacy in the world is (finally) opening its first Parisienne address facing the Hôtel Bristol. An experience in itself.
A mini Florence right near the Élysée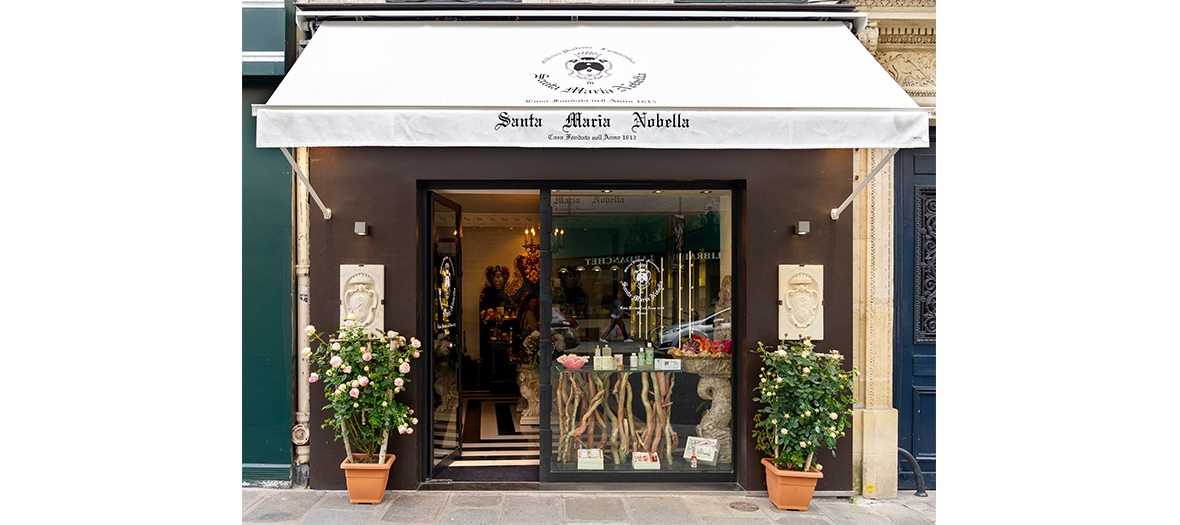 Ceiling with mouldings, striped floors, marble tables, hand-painted ceramic vases, old chandelier, apothecary wind-display, the majestic Italian-style decor is in keeping with the Florentine original venue. A sort of time machine going back to an era when it was the religious communities that prepared balms, essences and perfumed waters using medicinal herbs which were grown on the nearby hills.
What was the fragrance of Catherine de Médicis?
There is a lot to say for tradition. Nearly five centuries laters, the water of Santa Maria Novella, created upon a request by Catherine de Médicis for her wedding to the King of France, Henri de Valois, is still part of the best-sellers. A legendary spray of bergamot from Calabria and citrus fruit (€85 for a bottle of 100 ml).
Cosmetics and other curiosities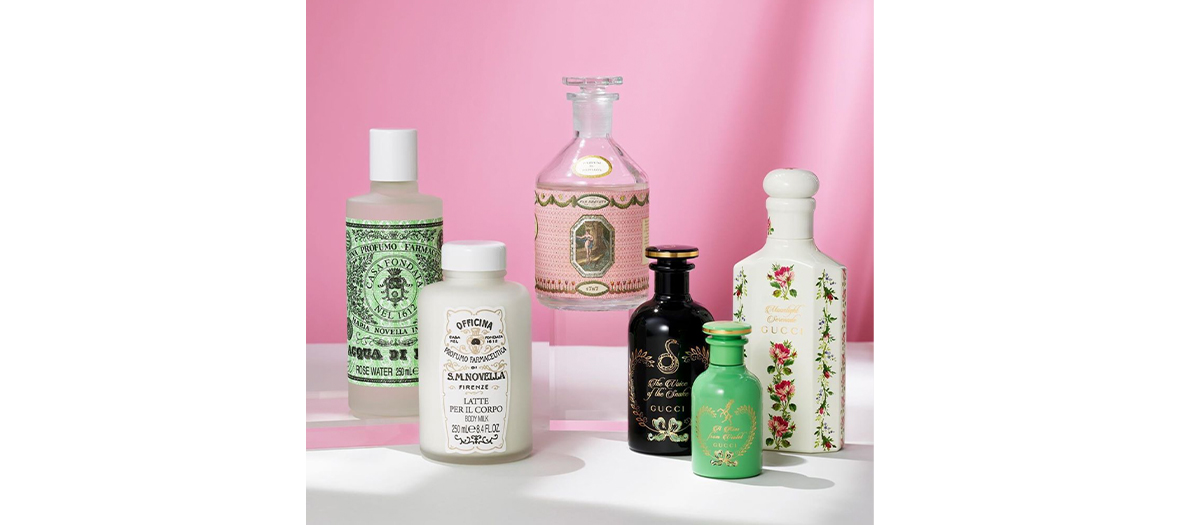 Faithful to its apothecary tradition, Santa Maria Novella does not limit itself to traditional cosmetic : rose toner (€24), hand cream (€41 ), musk shampoo (€39 ), soap bars. L'Officine also offers liqueurs, to be used as a digestif beverage or in pastries, an anti-parasite lotion for dogs and cats ( €33) and perfumes for the house. Special kudos for the ceramic pomegranate, a lovely decorating objects that diffuses essences of cologne during an entire year ( €62).
Also check out Officine Buly and the organic cosmetics of Amalthéa.
Crédit photo @santamarianovella1612