Want to spend a few days with friends or family? Parisians in need of green are beginning to browse in search of the perfect house to rent for their confined vacations. Namely a secret and accessible pearl, with the decoration of phew.
Alleluia: the Enjkey reservation site concentrates in its address book the most chic and comfy lodgings and rooms in France. In short: no need to spend hours looking everywhere on the Internet, the cream of the crop is hiding right here.
Enchanted parenthesis
The smart idea of Enjkey ? First ask for your place of departure and suggest houses from nearest to furthest, directly displaying the journey time by car from your home.
You hardly need to look at criteria other than distance: the handpicked places are all sublime in their kind, with careful decoration, friendly services and a privileged setting. Do you think it's going to cost you more candy? Not at all. Most houses and guest rooms is around 120 € the night with prices starting from 60 €.
Competition game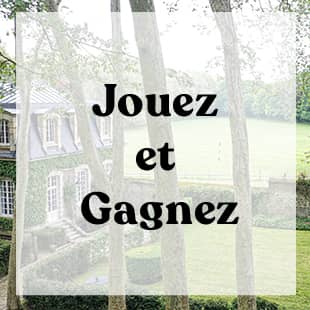 Beautiful news like this is worth celebrating! Enjkey and Do it in Paris earn you a 150 € gift card , to keep or slip under the tree for whoever deserves it. Visit our Instagram account for the procedure!
You just have to choose from the 150 addresses in the book: a room at the Manoir de la Plage near Honfleur with sea view and indoor swimming pool (from 140 €), the hidden half-timbered house with garden and fireplace just behind the cathedral of Troyes on the Jardin de la Cathédrale (suite from 150 €), the La Richardière gîte in the nature of a former wine-growing estate in the Sarthe (from 170 € the full weekend), a romantic stay in a fishing village in Normandy with Les Filles du Bord de Mer (from € 95), a bucolic treat in Bruges in the guest house De Weide Wereld (from € 93) or a room in the beautiful manor Saint Victor in the Indre (from 135 €). What to avoid a burn out and start again on the right foot for the new year ...
Find all the addresses on www.enjkey.com .
Also find out where to rent a dare-dare country house and the best room services in Paris .