We know the film of the " family portrait " type . The famous " merry dinner that turns into drama ", too. But when it's Catherine Deneuve who plays the outdated matriarchs, of course, we are jubilant. Cédric Kahn ( La Prayer , Vie Sauvage ) delivers in Fête de famille a rather pleasing theatrical fresco on the explosion in 24 hours of a cozy cocoon.
Rififi in the countryside
In the " Langue de bois " family, I ask the grandmother. In her large and beautiful middle-class house lost in the countryside, Andréa prepares meals for her birthday in the company of her husband, her sons and her grandchildren.
Left to live in California without giving any news for three years, leaving her teenager behind her, the eldest yet missing. Totally whimsical, Claire ( Emmanuelle Bercot ) returns with her share of drama and intends to recover the money her parents owe her.
All this tragicomic roller coaster-style mishmash takes place in front of the camera of Romain, the youngest of the siblings addicted to smoke who is determined to make a name for himself in the cinema.
Catherine Deneuve in the middle of a great casting
Of course, Catherine Deneuve is at ease in this role of mother bear / cake granny who seeks to maintain calm and serenity in her kitchen. To help him support the foundations, Cédric Kahn joins his own cast for the first time in the role of the irritating brother who succeeds in everything. Vincent Macaigne ( The sense of celebration , Dog ), meanwhile, perfectly embodies the irresponsible but poetic looser who also hides his little secrets.
But the little slap, it is unequivocally the bluffing performance of Emmanuelle Bercot ( Mon roi , Polisse ), genius in cyclothymic able to chain laughter, cries and tears while remaining insanely endearing. A real demonstration!
Family celebration , indoors on September 5.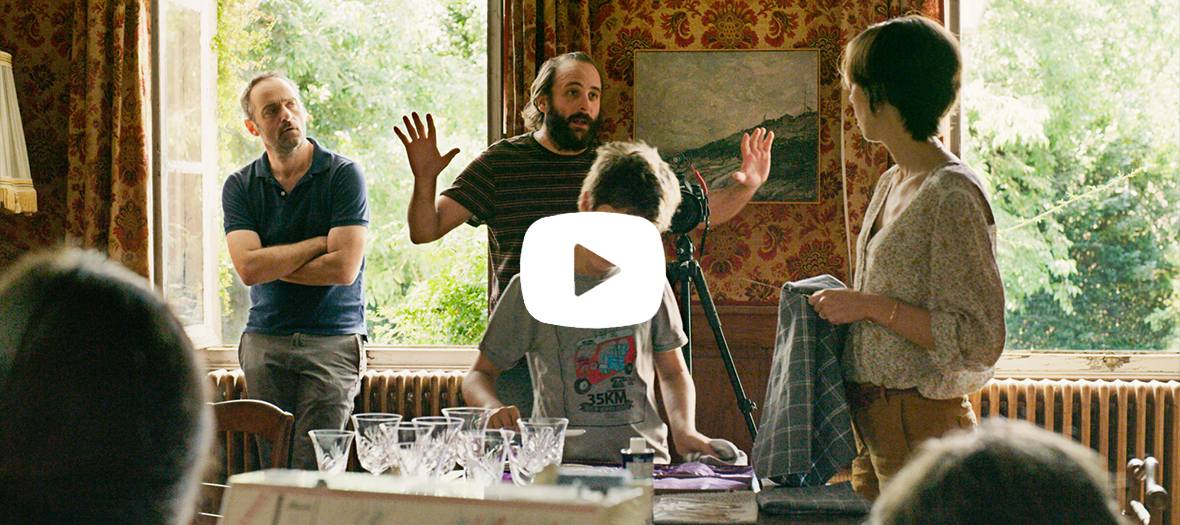 Also discover An Easy Girl , the Zahia Revelation and The Swallows of Kabul , the animated film by Zabou Breitman .