At the school of the good wife
It was barely fifty years ago. And yet, when one discovers the first images of the housewife school in Boersch , an Alsatian institution where one is trained for her future status as a wife, one can hardly believe that such an establishment existed there is finally so little. time. In this pretty boarding school run by the Van der Beck couple , young girls obediently come to learn everything that will make them good women to marry (the Grail of a lifetime): sewing, childcare, cooking, maintenance, conversation. The tale begins as a new school year opens and school staff prepare to guide yet another generation of mothers-to-be to their destiny.
A three-star female cast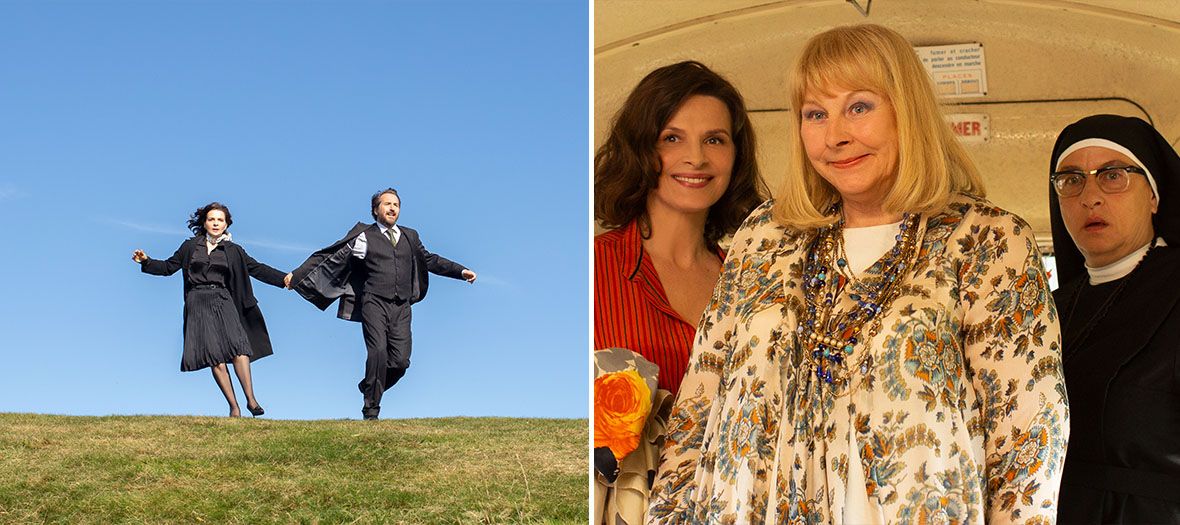 When Juliette Binoche lets go, we love it. Long a subscriber to auteur films, the actress jubilant in Paulette Van der Beck , a corseted in her fifties and ultra smiling, entirely focused on a domestic and professional perfection that keeps her upright. Yolande Moreau , her old daughter-in-law, Bécassine Alsacienne all in emotion, nourishes the desperate energy of Paulette, whose universe collapses when her husband ( François Berléand ) suddenly dies. To support them, they can count on the faithful employee Sister Marie-Thérèse. A colorful character tailor-made by the director for a Noémie Lvovsky who, in sandals-socks, alb and safety glasses, whips everyone with happiness and completes this feminine trio who literally carries the film.
Historical background under pop colors
After the war, the Vichy " Work, Family, Fatherland " regime wanted to reassure a country that had left haunted by putting everyone " in their place ". There were a thousand establishments like this in France at the time, where co-education in schools did not become general until 1975. A national desire to give women back " their role " (after they had everything managed during the fighting): that of a docile and well-educated wife, and of a mother, " the most beautiful of trades ", obviously. At the dawn of May 68, The Good Wife tells, under the musical comedy, wacky humor and XXL smiles, the first hours of an emancipation of which, fifty years later, it is now more than ever a question. A way of accounting for the progress made despite the discouragement that often grips us in this long-term fight.
What we regretted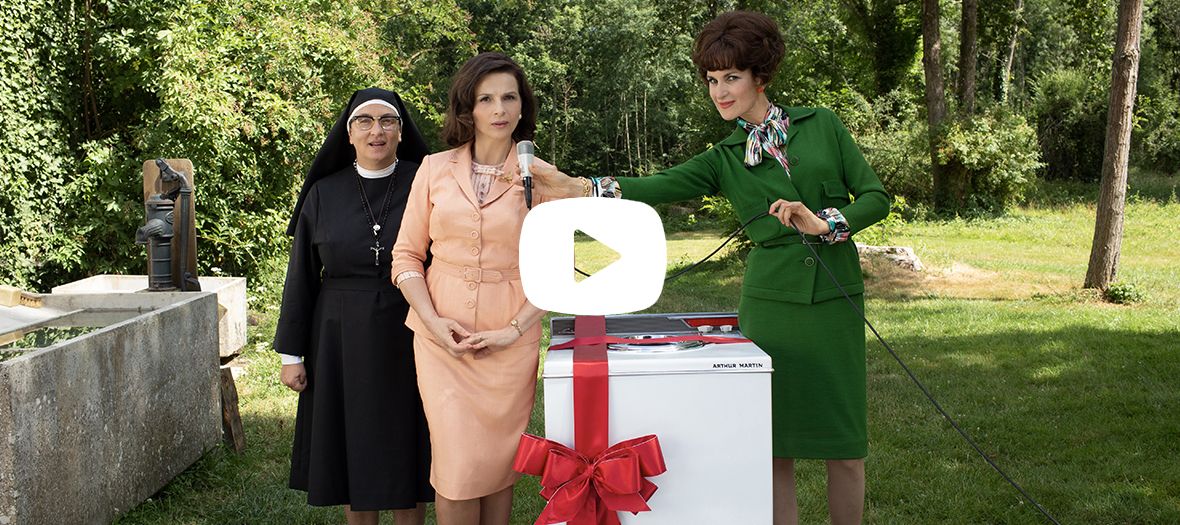 - Mixed male characters: an outrageously lazy, lewd and limited François Berléand (who fortunately dies quickly). And a whimsical Edouard Baer, of course, but with a fairly little emancipatory role.
- An incidental plot whose pretext twists are not always enough to fully capture our attention.
What we liked
- Juliette Binoche , her enthusiasm, the freshness of this Paulette which oscillates between tradition marked with a hot iron and a strong desire for freedom.
- The looks, the sets, the photo of this pretty film with false aesthetic airs of Eight Women .
- The soral force that emanates from this unidentified cinematic object.


In theaters March 11, 2020

Also discover De Gaulle: what is the film with Lambert Wilson and Dark Waters worth : the shocking film on the Teflon scandal .