It's the pretty surprise Netflix of the moment. Adapted from the novel by Kristin Hannah Firefly Lane , the series Always there for you has no nonsense that its new title extremely poorly translated, suggesting yet another turnip for teenage girls. It is not so. This story of friendship between two women who are opposites goes much further than the usual crimping of buns and reconciliations.
In the production and in the lead role, Katherine Heigl ( Grey's Anatomy , 27 dresses ) signs her return and offers herself the best possible partner with Sarah Chalke , the hilarious blonde from Scrubs , How I Met Your Mother and Cougar Town . A pair that is as funny as it is effective.
Friendship in three acts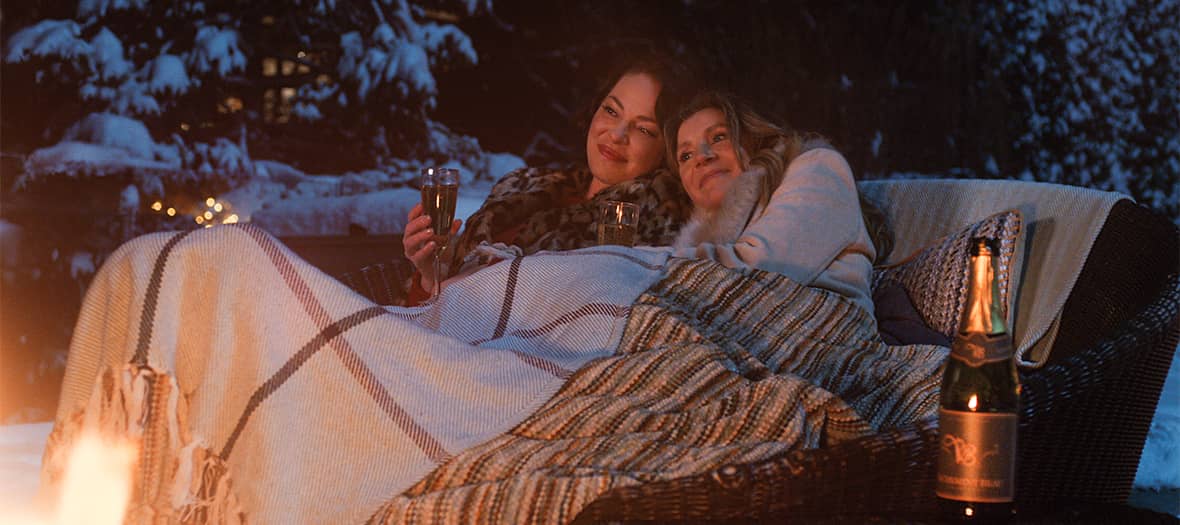 On the one hand, ultimate vamp, Tully is a daring and alluring TV star who no one can resist. On the other hand, Kate is naturally more withdrawn, more thoughtful, willful but clumsy and deeply lacking in self-confidence. Bound by a drama that they will keep a secret, these soulmates pull each other up and bring each other a lot, if not too much. Or how the boundaries of friendship crack when we become excessively close ...
Admittedly, the unit of time is a little complicated because it is divided into three periods which are mixed up, but give way to real feats of fashion and decoration. First teenagers, the two new neighbors met in 1974 and their super cool outfits seem straight out of a recent Gucci show with maxi glasses, eph 'tabs and jacquard sweaters. In 1982, the girlfriends began a career in journalism , flanked by amazing brushings and neon clothes. Last time in 2003, after Tully and Kate chose different paths and struggle together in the face of divorce, teenage crises and the management of fame from their tidy shacks.
Portraits of women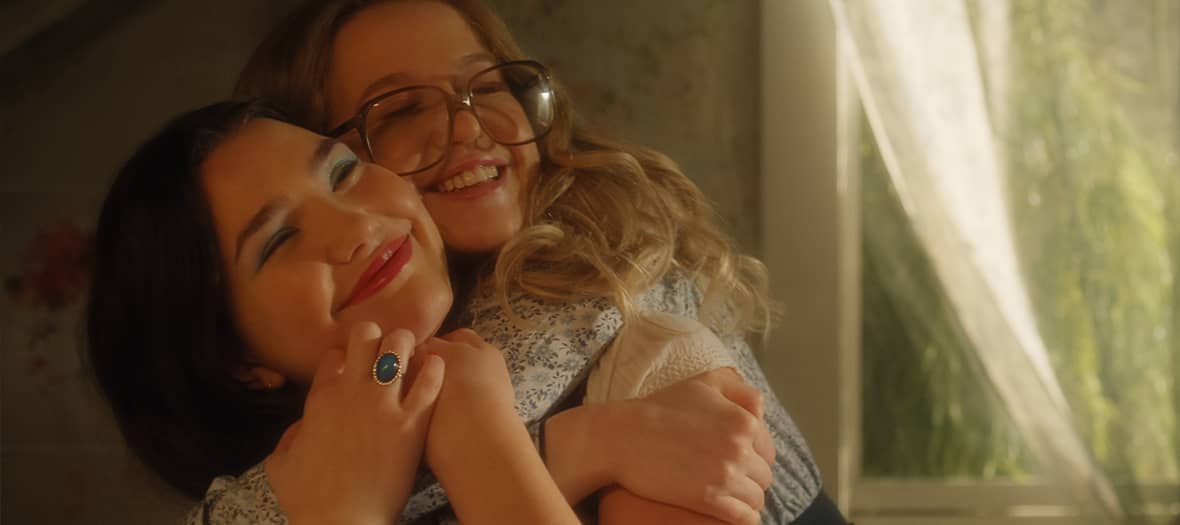 Once is not customary, the two main characters have a real dramatic substance. We understand in the past how the often hateful Tully became that charismatic woman far too exuberant not to be deeply in pain (" I have never seen someone so sad, but I did not know that the others saw it too ", says Kate). Raised (more or less) by a frankly drug addict hippie mother, raped for her first time, the young woman rolls in appearance and seduction to be loved by others.
A true safe haven, Kate is the only person to really trust, but her great tolerance and admiration are often pushed to their limits. Because as soon as your BFF stings your crushes from you and gets involved in your daughter's sex education, your nerves inevitably loose, as gentle and patient as one can be. The pressure cooker effect stands out from the start, but how long will it hold without exploding? As for the betrayal announced, we will have to wait until the last minutes of the season to understand its seriousness, hoping for a season 2 still under discussion. To be continued...
Our opinion ?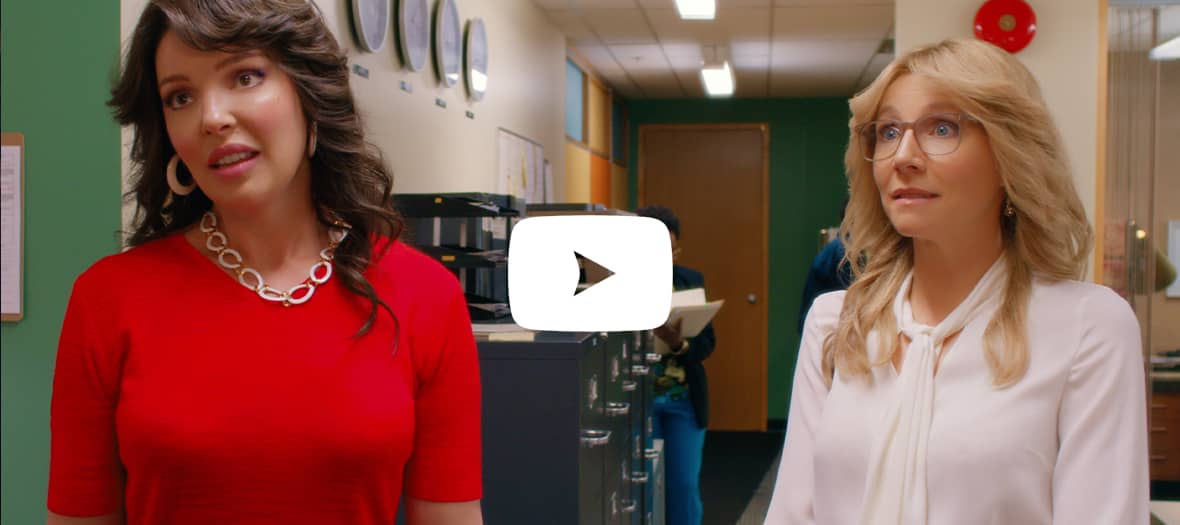 We immerse ourselves with delight in this series certainly not revolutionary, but very pleasant and intelligently dealing with serious subjects such as the law of silence after sexual violence , drug addiction or the inability to come out . In addition to the leading duo, we will note the revelations that embody them younger, features for features, namely the solar Ali Skovbye (Tully) and Roan Curtis (Kate), whose obvious complicity bursts the screen.
Always there for you, already available on Netflix
Also discover the new Netflix masterpiece with Zendaya and the best series of the moment .