Hang your seat belt, it will go wrong ... Combining pros and amateur actors, the charming Give me liberty Kirill Mikhanovsky wowed the audience of Sundance and the Director's Fortnight at the last Cannes Film Festival. Normal, this road movie halfway between Little Miss Sunshine and Icelandic Wedding confronts improbable characters as touching as they are phony.
Live my life in Milwaukee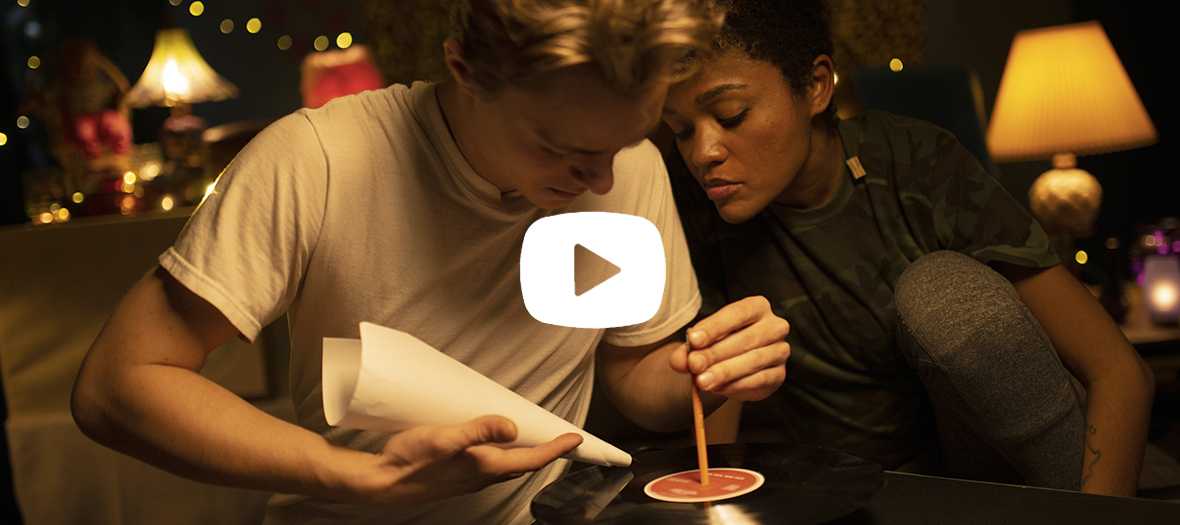 Spoiler: the pitch is inspired by the first job of the director of Russian origin, who landed in the United States in the 90's. Young and silent driver of a disabled minibus in Milwaukee , Vic can't say no. Neither to his family, nor to his boss, nor to the customers he transports.
On board his medical van, this eternal kind must at the same time drop a patient to a singing competition , pick up others to drive them to the hospital , move a sofa and above all lug the elders of his Russian family to at a funeral , while channeling his half-senile grandfather, obsessed with the idea of cooking a chicken and who always fails to burn the building. Epic.
If the film is going full blast (beware of speeding), it is mainly because its shooting turned out to be just as chaotic, between tight budgets, non-professional actors or actors from afar, non-English speaking octogenarians, disabled, with all that this entails from visa galleys, availability and travel.
Suddenly, we revel in this feel good plot on the razor's edge which reveals the moving Chris Galust in the main role, cast in a bakery in Brooklyn , as well as Lauren "Lolo" Spencer badass in his wheelchair, and Maksim Stoyanov , a confusingly smiling pro Russian actor as the big-hearted opportunist.
Give me liberty by Kirill Mikhanovsky, in theaters July 24
Also discover the author's nugget that we did not expect and our review of the Lion King .