Do not disturb… Here you are in a calm environment: this new deluxe setting is whispered hush-hush (for the time being) amongst inside trackers. On Boulevard Haussmann, right next to Saint-Augustin, Hotel Bowmann imposes itself as the perfect romantic relay for a Parisian love weekend. Explanations.
Welcome in your new home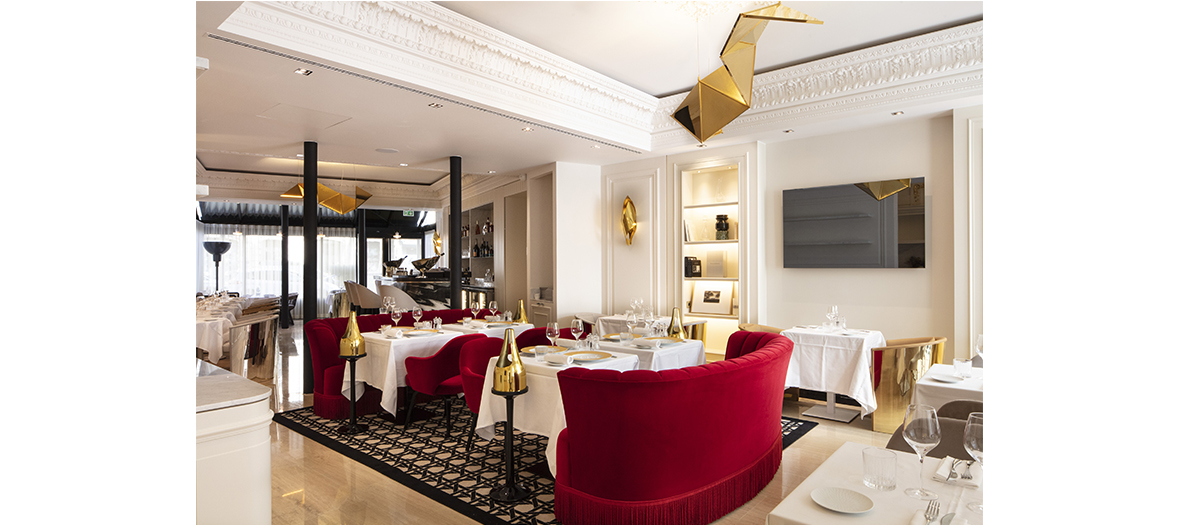 Halfway between the Haussmann codes and the opulence of Versailles, impossible to remain indifferent to the princely decor signed Laurent Maugoust. Marble bathroom, point de Hongrie parquet floor, brocade cushions, chandeliers, heavy velvet curtains, mouldings… Spread throughout the 48 bedrooms and 5 suites, very spacious (between 25 and 100m²). Special kudos for their Japanese toilets, with heated seats, if you please
Not at all fussy, the Bowmann is proud of its friendly staff that makes you feel totally at home. Proof: we met clients installed since more than a month. A dream.
Bathing suit highly recommended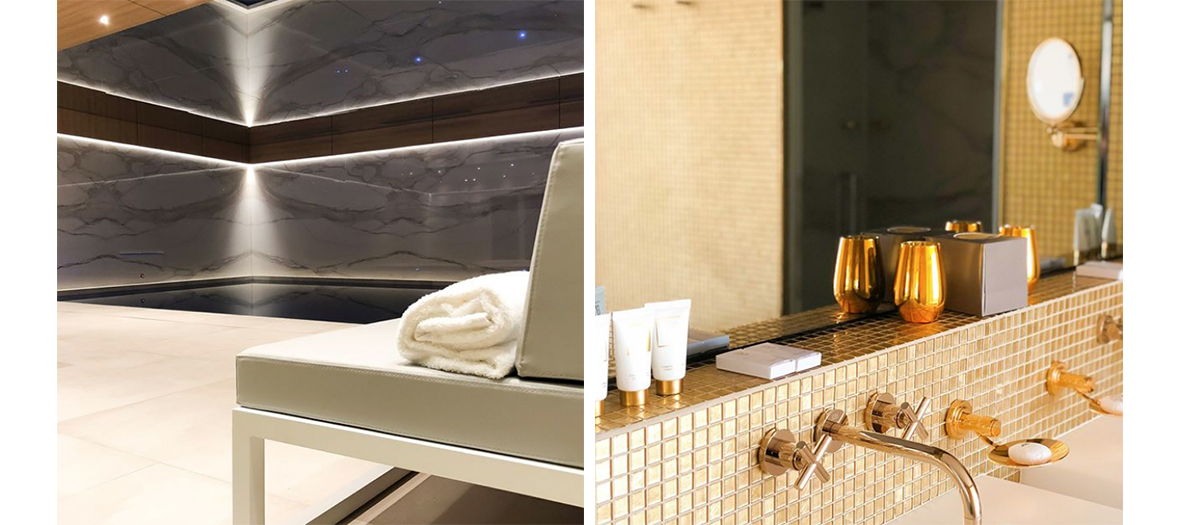 Even more difficult than getting out of one's king size bed: leaving the spa. Ambiance "I'm here to stay", the well-being space benefits from an incredible sapphire blue pool with a mirror ceiling to admire your perfect backstroke and dare a few photos with your latest flame.
Between two dips, you can relax in the jacuzzi before a detox session in the golden hammam or the sauna. Total bliss! And of course, this 5 star also features a state-of-the-art fitness room, before reserving a beauty treatment by Lacure Officine.
Room service!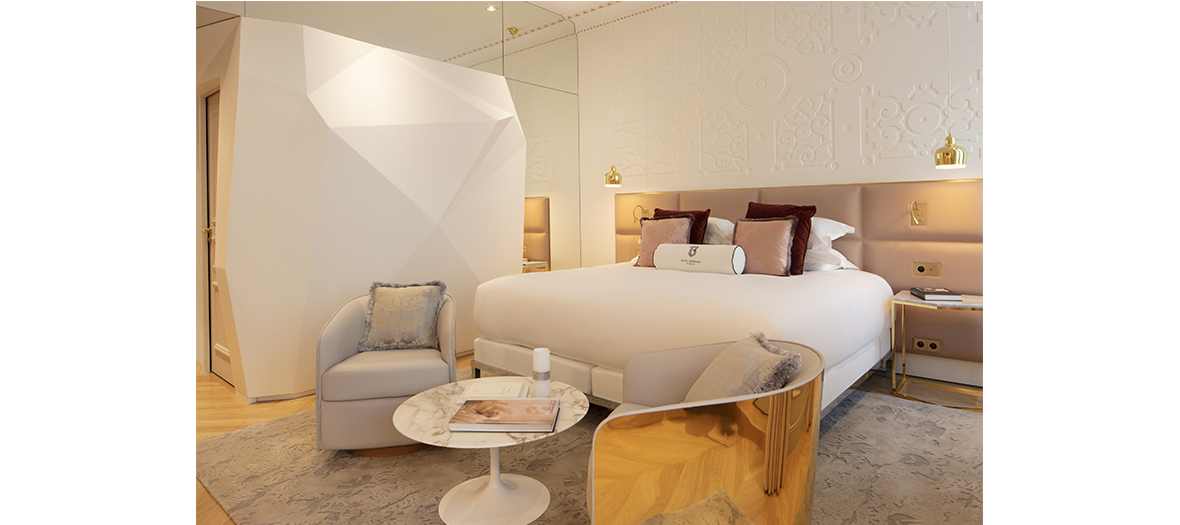 Since the hotel restaurant is closed during the week-end, it's nice to sleep in late and have a room service breakfast served with viennoiseries, fresh juices, hot beverage, scrambled eggs, bacon, mushrooms and all the trimmings to enjoy a brunch directly in bed.
Note that the house table, the 99 Haussmann, is under the helm of the very pleasant chef Grégory Cohen, "partisan of a raw and natural cuisine", well-known by the general public as juror on the show The Best Pastry Chef on M6. Tops when nice weather settles in: taking advantage of its refined and gourmet menu on the leafy terrace.
Rooms starting at €450 per night.
Also discover 10 design hotels at less than €200.