Quick, a weekend trip! No desire to remain confined in your Parisian apartments. Our 3 chief solutions to transform this new constraint into a style break.
Royal champagne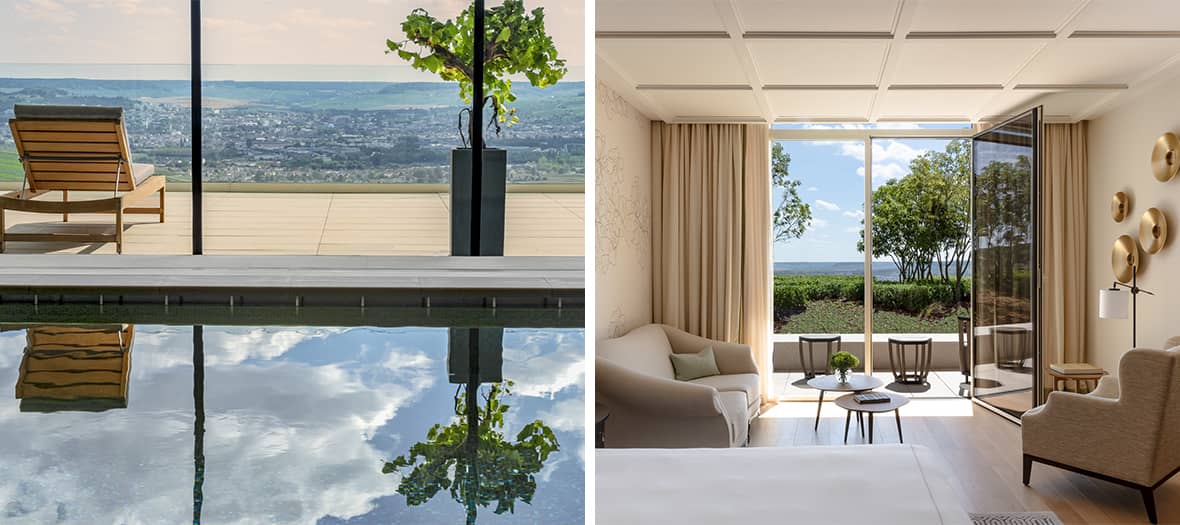 Overlooking the vineyards that border the hills of French Champagne, the Royal Champagne , opened 2 years ago, is considered one of the most spectacular 5 stars in the world. Usually trusted by chic travelers from the four corners of the planet, this architectural gem by Giovanni Pace appears as a dream destination for Parisians in the heart of this strange Covidian period.
Food side. With grandiose suites decorated by Sybille de Margerie , all with terraces facing nature, room service becomes a dream. Starting with the champagne bar and sparkling cocktails, ideal for toasting in front of the sunset or improvising a lunch in the sun. In the evening: opt for a Netflix & chill TV set with club sandwich, burger, popcorn and ice cream. For wow cravings: chef Jean-Denis Rieubland relocates his starred table with an insane tasting menu to be enjoyed in your room (160 €).
Spa side. You are at the heart of the most monumental spa in the region: heated outdoor swimming pool overlooking the estate, access to the splendid indoor swimming pool by reserving your deckchair per two-hour slot (ideal for a quiet book), not to mention the sauna on privatization. And to complete the parenthesis: exceptional facial treatments provided by Biologique Recherche or a massage by KOS Paris.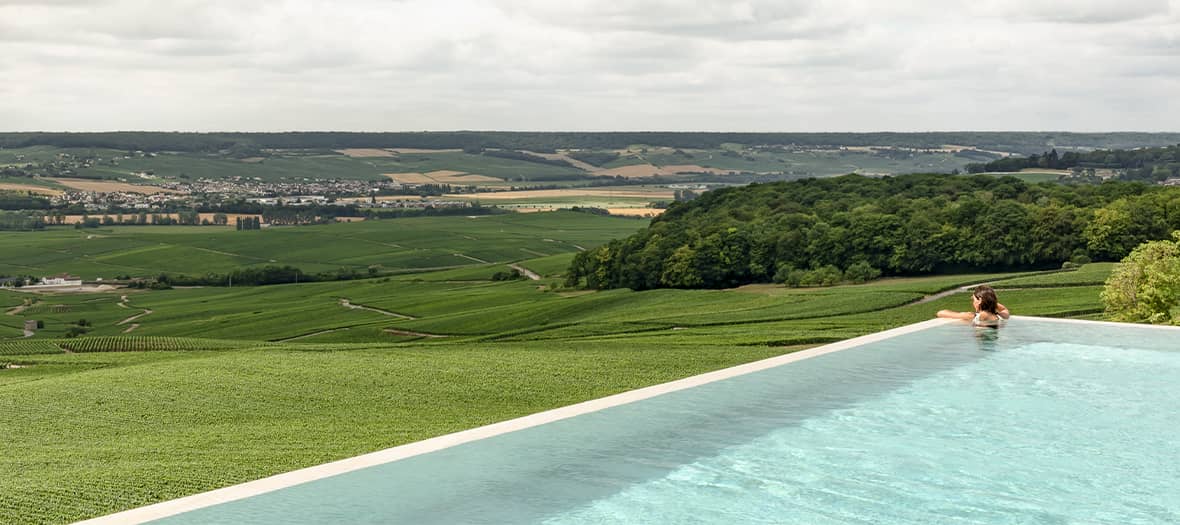 To do, to see: horse riding, Nordic walking, electric scooter, golf, tennis or even quad biking… Not to mention the electric Méhari trips for a cellar visit or a champagne tasting.
How to get there without a car? By TGV from Gare de l'Est to Reims (40 min) or by TER to Epernay (1h15). Possibility of valet service in Tesla from the station to the hotel.
My weekend in Champagne on p. from 535 € including one night with breakfast for 2 people. All the info on Royal Champagne .
The Sources of Cheverny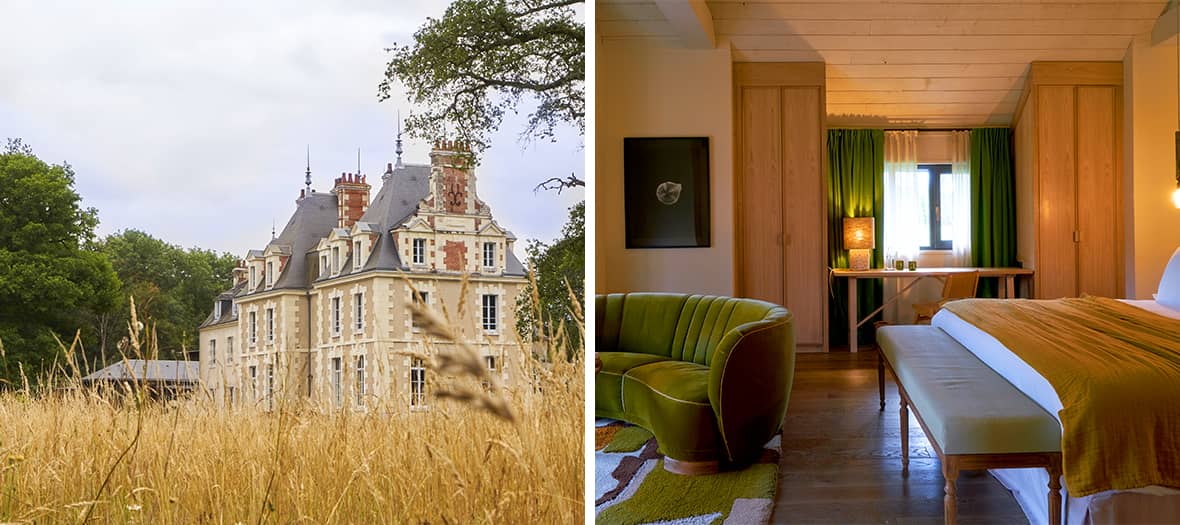 Château life in the vineyards. We dreamed of it! Little brother of Sources de Caudalie , Alice and Jérôme Tourbier are doing it again by moving to the very 18th Château du Breuil , rehabilitated under the supervision of architect Yves Collet and the Be-Poles studio for a princess trip in the heart of nature.
Food side. Chef Frédéric Calmels offers a dream breakfast and a gourmet and locavore dinner in room service (foie gras terrine, white asparagus, braised beef chuck, wheat bulgur with seasonal vegetables, millefeuille with peanuts…). The must ? The picnic to enjoy during a bike ride or under a tree.
Spa side. A true paradise of wine therapy , the Sources spa is displayed as the new luxury and bohemian benchmark of well-being to chill for hours on its beds with a view of the forest. An invitation to slow life between its indoor and outdoor pools, the sublime hammam or the Norwegian bath on the edge of the woods. And, of course, Caudalie skincare rituals.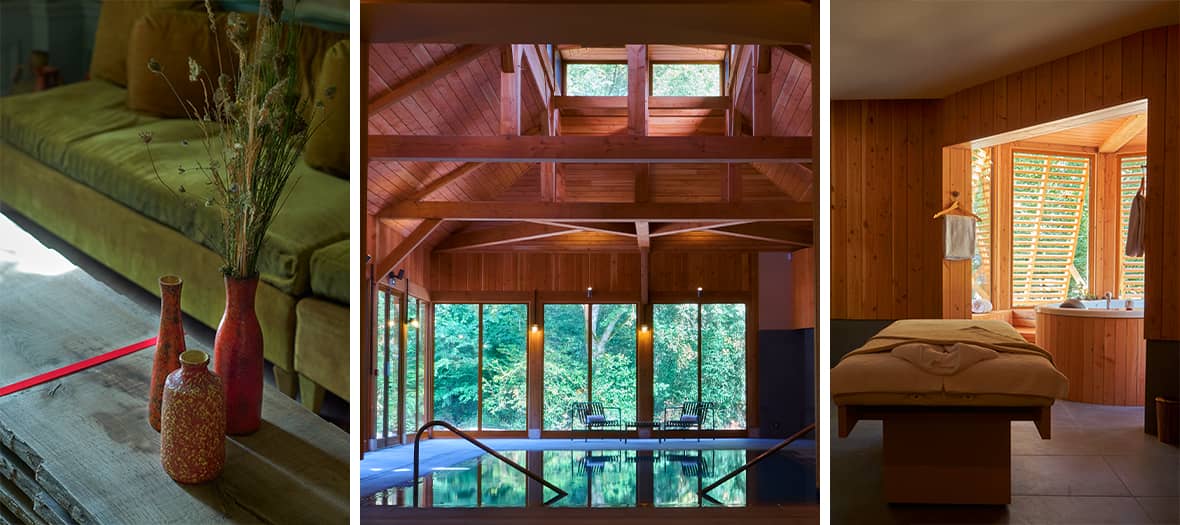 What to do and see: table football room, bikes available for walking along the Loire, yoga lessons, loan of Aigle boots for a walk in the forest, hot-air balloon flight, horseback riding, visit of the park of the Château de Chambord (the only one open during the Covid).
How to get there without a car? By TER (1h20) from Paris Austerlitz to Blois then transfer provided by the hotel (45 €).
Sources de Cheverny : from € 180 per room.
The Dungeon of Etretat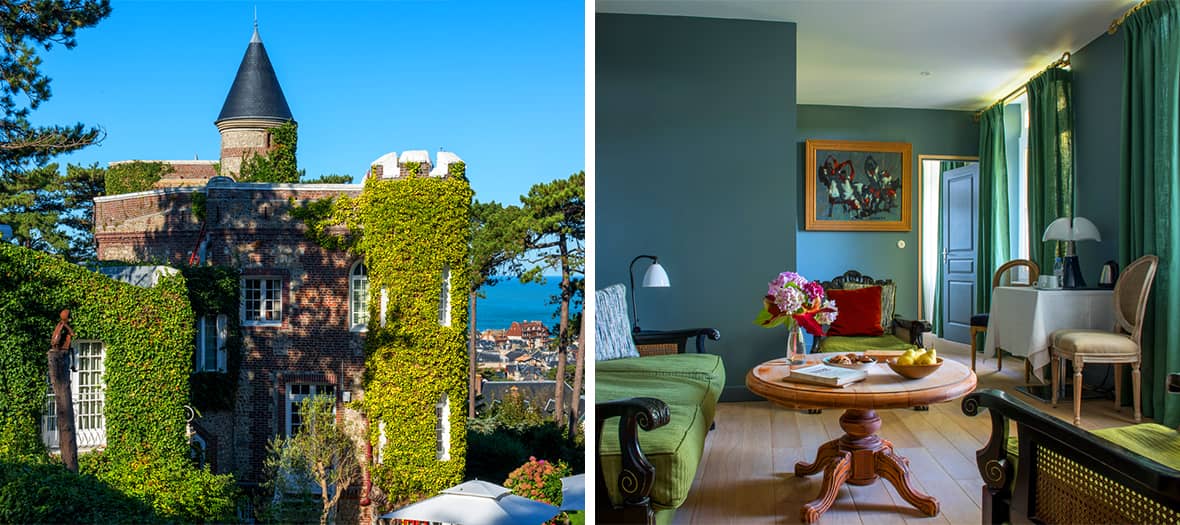 It feels like being transported to a contemporary version of L'Aiguille Creuse by Maurice Leblanc . Direction Domaine Saint-Clair , a hotel-keep with a green garden, floral wallpaper, heated swimming pool and vegetable garden with a view of the sea and the cliffs.
Food side. Chef Gabin Bouguet , freshly awarded a Michelin macaroon , is bursting with creativity, even in room service. We find his work of seafood in a service in the form of origami both chic and fun (35 to 90 €).
Spa side. A treatment room for two has just opened in partnership with Thémaé . The kif to afford: a massage which alternates a manual technique with that of the pebbles diffusing heat for a total letting go. Alternative for amateurs: shiatsu . The ideal is to combine your treatment with a hammam.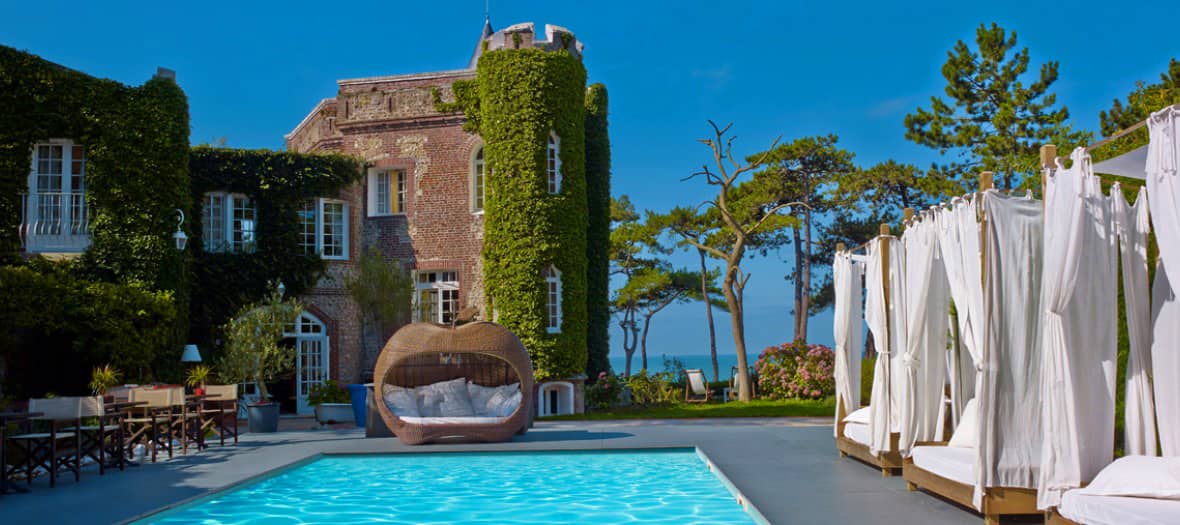 To do, to see: treat yourself to a pancake in the village to devour the time of a stroll on the pebble beach or in a zodiac along the cliffs, a picnic in the gardens of Etretat , golf, a Horse ride. Rainy days: an escape game in the form of a plot dedicated to Arsène Lupine in their cabinet of curiosities.
How to get there without a car? 2 hours by train from Saint-Lazare to Bréauté Beuzeville . Connection with Etretat by taxi in 25 minutes.
Le Donjon : Cocooning getaway for 2 from € 410 including night + room service breakfast + a massage.
Also discover Hotel Paradiso: the first MK2 hotel in Paris and La Folie Barbizon , the guest house opened by Lionel Bensemoun.