In 2010, they sang Chanson sur ma rire de vie and capsized the hearts of the French with Tout tout qui brille . Nine years later, Géraldine Nakache and Leïla Bekhti seal their reunion in I will go where you will go , a new dramatic comedy directed by Miss Nakache.
A long-awaited return from the BFFs of French cinema
The return of this tandem was eagerly awaited by its audience who obviously wanted only one thing: a sequel to All that shines . Géraldine Nakache preferred to seal her duet with Leïla Bekhti again in a new story . This time, the two BFFs of French cinema embody two opposing sisters .
A story of sisters and sorority
On the one hand, there is Vali ( Géraldine Nakache ), singer in weddings and passionate fan of Celine Dion who dreams of integrating her troupe of choristers (impossible not to think of Poelvoorde in Podium ). On the other, Mina ( Leïla Bekhti ) caregiver in a retirement home, head on shoulders and ultra-rational.
They love each other but what are they annoying! Everything opposes them so much that the two sisters have not spoken to each other for a year. Papa hen personified, Patrick Timsit will try to patch them up by sending Mina to lead her sister to the audition which could (finally) change her life in Paris .
It's the start of a roadtrip by car against the backdrop of Céline Dion during which the sisters will meet over completely hilarious situations : grieving fans, an improvised roommate, a Chinese wedding ...
The strings of a good feel good comedy
Géraldine Nakache has mixed all the ingredients that make the recipe for a good romantic comedy : sisters each caricatured in a role that no longer suits her, a good dose of melody with Patrick Timsit as a loving father who hides his cancer, secondary characters touching (special dedication to Pascale Arbillot ) and the remarkable performance of Nakache who followed 6 months of coaching to sing at the top of Celine Dion's repertoire. All on a heady soundtrack signed Camille ...
By using thick strings and a less fresh repertoire, Géraldine Nakache fails to recreate the magic of All that shines . I Will Go Where You Go will not be a cult generational movie for sure. Despite everything, the mayonnaise takes well: the general atmosphere, the soundtrack and the Bekhti-Nakache gang make it the friendliest feel good comedy of October. To see between sisters or girlfriends to be sure to do good and have a good laugh.
I'll go where you go in theaters on October 2nd.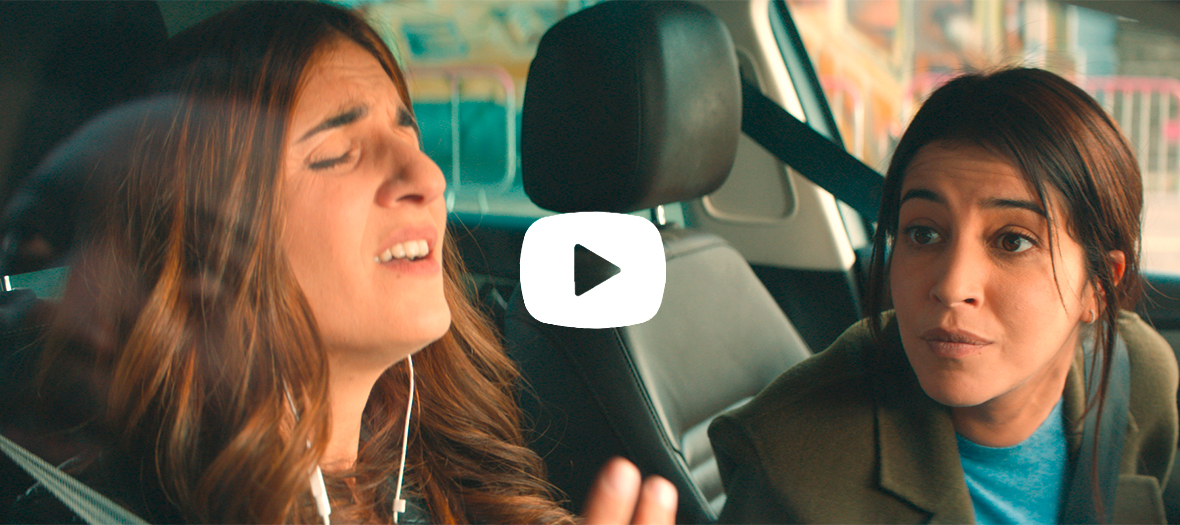 Also find the best series of the fall .