© Kipli, © Libeco, © Marin Montagut – BHV MARAIS
It is as gentle on the planet as it is on the skin, keeps it cool in summer and warm in winter, and above all it is produced in our regions. A magical material, linen ticks all the boxes and today obsesses the most cutting-edge decoration houses, even being the subject of the Bonjour Paris pop-up at BHV Marais until October 2. We explain the phenomenon to you.
A material that is good for you
We can never repeat it enough: synthetics are not chic. And that goes for little summer dresses as well as upholstery! Moving towards linen means choosing elegance first, but also a zero-waste fiber with virtuous properties, the result of a reasoned cultivation without GMOs , without defoliants and which does not even require watering nor chemical transformation, which makes it naturally clean and precious.
The new decoration fad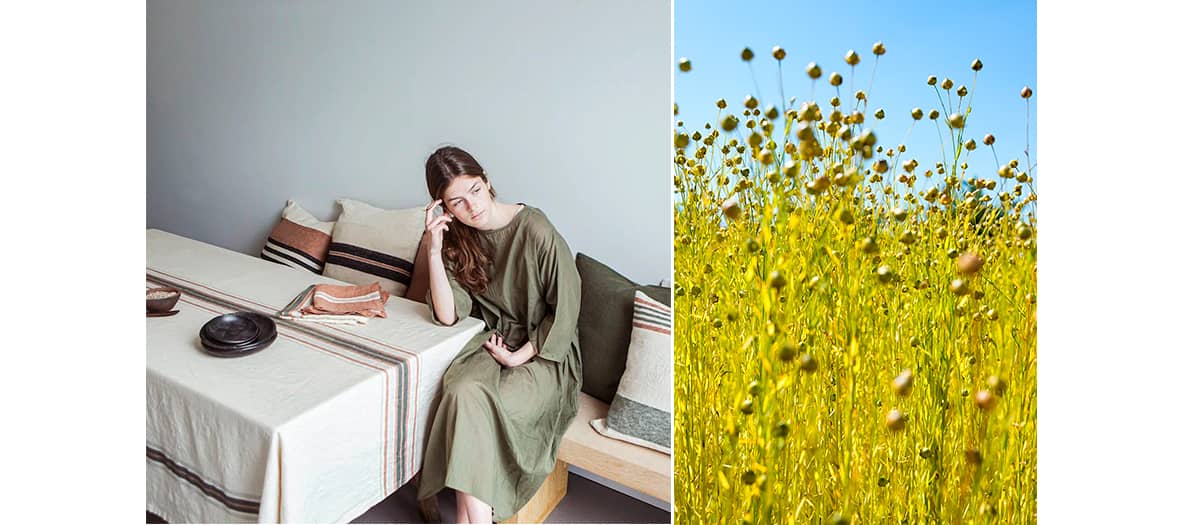 No wonder, therefore, that the most bankable decoration houses of the moment have seized on this " agro-creative " fiber to create the next must-haves for our interiors. Its eco-responsible and durable properties create quality, resistant and beautiful products, investing in linen-based pieces means betting on longevity: washed linen does not pill and becomes softer with each wash...
Hand in hand with the European Flax and Hemp Confederation , the Bonjour Paris pop-up at BHV Marais presents in particular frankly stylish brands that inspire you to redo a green interior. Made in France , the high-end Greige bed sets are available in very natural colors such as sky blue, carbon black or turquin grey. The Belgian Libeco sublimates linen in a household linen version with stripes and patterns on tablecloths, cushions, sheets, aprons or towels. Finally, Kipli is squarely betting on bedding by offering mattresses made of linen thanks to a French weaver .
The room we love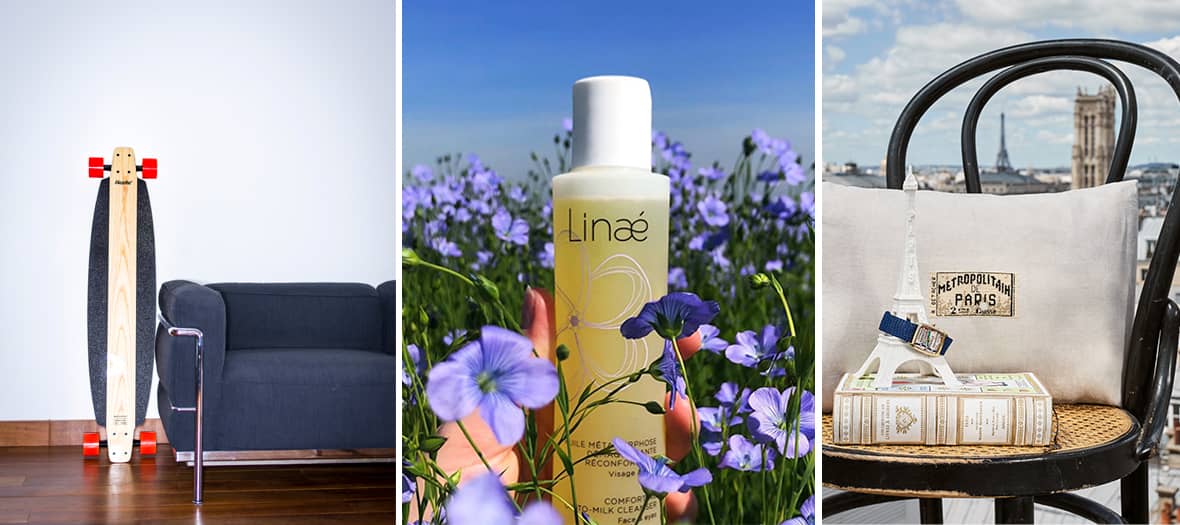 Star of this most popular pop-up, the all-round decorator Marin Montagut signs exclusive linen pieces, including 5 brand new cushions reproducing metro tickets from the 1930s and 1950s embroidered in cross stitch. In other words: the decorative object to display proudly in your living room (€95).
Pop-up Bonjour Paris , at BHV Marais until October 2.