After making a name for itself in Montmartre with its wildly instagrammable selection, the decoration boutique of Géraldine Dalban-Moreynas has moved to a handsome space in the cool artery of Pigalle.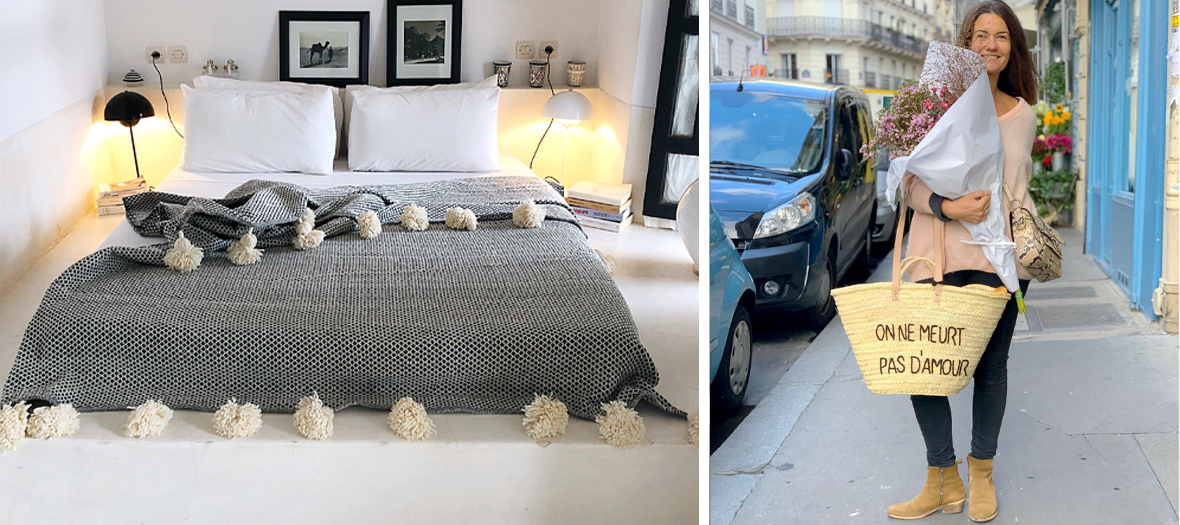 ©milofromlabutte
Everything began with a misunderstanding!
Géraldine had set up her the offices of her political communication agency in Lamarck inside a commercial space with a window-display. As decoration, she would place there small objects brought back from her multiple visits to Morocco. Since more and more passerbys were stopping to ask for prices, she decided to close her agency and transform it into a decoration boutique! Two years later and with 31,000 followers, the address is moving to Rue Condorcet.
Ready-to-copy decoration
Géraldine functions by whimsy, wagering at the same time on furniture by established Scandinavian labels as well as Moroccan craftsmanship which she has specially made under her own brand name. A very harmonious and inspiring ensemble to reproduce at home.
For the design allure: a marble coffee table with brass edges (€149), another minimalist one in pink metal (€109), ladder-style shelves to place against the wall without having to make holes (€339) and a super stylish oak desk that makes you really feel like working (€599), all signed Hubsch.
And as exclusivity, her own collection, created in collaboration with Moroccan cooperatives: darling cushion pillow cases 100 % linen and embroidered with a geometric frieze (€79), a cute white plaid with pompons 100 % cotton (€119), handwoven baskets (starting at €24), star-shaped mirrors, cactus pots embroidered with a letter, tableware in pastel colours and pink babouche slippers, very chic for the house (€35).
Live sales of Berber carpets
During each trip to Marrakech, Géraldine organises flash sales of Berber carpets on Instagram directly from the medina, to be followed on @leesoukdem. Full house at each session. Cool, a few pieces can be shopped in the Parisian boutique, so you can go home directly with your carpet.

Also check out Maison Flâneur to copy the decoration of trendy hotels and our selection of the latest fashionable vases.