The risk when one hangs out in posh places is you end up wanting the same decor in your home. This is what happened to Dionas Sotiriou, a young financier of Greek origins, very keen about beautiful objects.
During a dinner in a trendy Korean restaurant in London, he flashed on a pitcher of saké. Unfortunately nobody could give him any information on its a provenance. From this frustration Maison Flâneur was born, a very clever digital platform, showcasing designer furniture, house linens as well as trendy decoration elements spotted in a score of upscale hotels and restaurants from Paris to New York as well as Mykonos and Florence—all shoppable in two clicks.
The English concept lands in Paris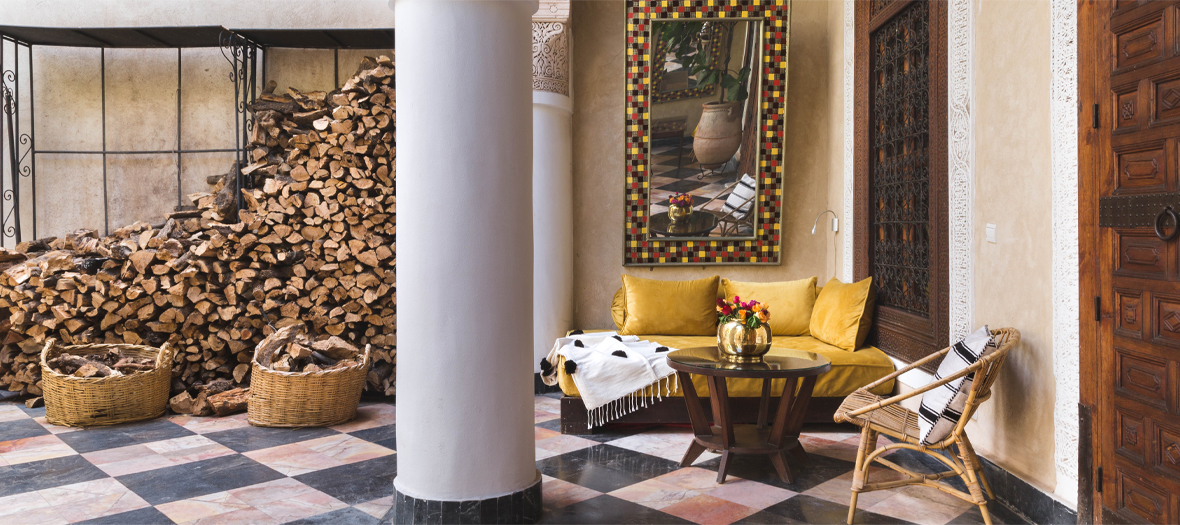 Initially launched in Great Britain, where the company headquarters are based, the e-shop now delivers in France (the French version is under study, but for the time being, the site only exists in English). Nice touch: delivery prices are at a fixed rate for the moment (£ 6), as for the prices, they should be converted in euros by the end of the year.
The big high? Sipping mint tea in the same glasses as those of the El Fenn, the deluxe boutique-hotel in Marrakech (£ 12), listening to the radio on sets from the very coveted Hotel Americano of New York (£ 174), nabbing the tableware of Frenchie, Gregory Marchand's hot spot in  Londres. Your new painting? Spotted on the walls of the Californian boutique-hôtel Casa Mami (£ 237). In short, there is a wide choice so you can show off.
Ultimate snobbism? Getting your hands on glasses from the Hôtel Grand Amour (£ 29)—totally cult, we are telling you!
Also check out 10 stylish hotels at less than €200 and Hôtel Grand Powers.