Had you ever noticed the discreet Passage de l'Ancre, accessible from the Rue de Turbigo? In addition to pretty boutiques and galleries, this hidden lush spot shelters the most romantic natural hair salon in Paris. Nestled in a poetic decor sprinkled with colourful flowers and birds, Maison Rose Donald offers treatment rituals with keratin along with cuts using Japanese scissors which results in a supple yet stylish mane worthy of models on Insta.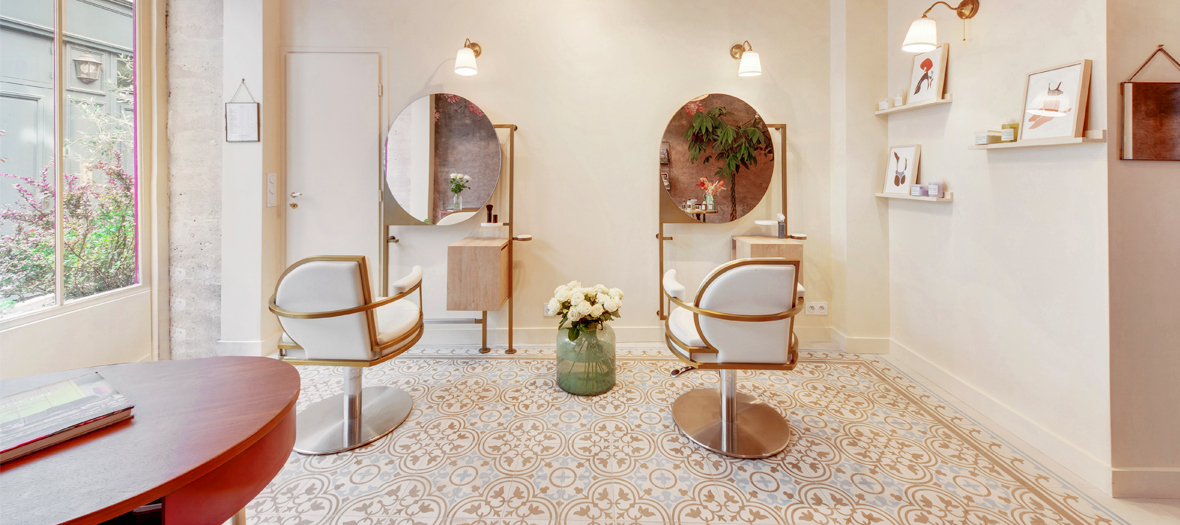 Don't come here if you are looking for a platinum blond or streaked style. The beauty house only uses natural products to put together its own deep treatments, from the roots to the ends. Thus owner Rose transfers the recipe of her first success in Trouville to Paris, in the same spirit, celebrating daring femininity and holistic protocols.
The must-test treatment
Efficient during six weeks and inspired by Japanese techniques, the Grand ritual of capillary treatment cleanses and revitalises hair starting from the scalp. Comfortably settled at the hair bain,treatments with keratin (oils, elixirs...) follow each other, absorbed by hair follicles thanks to gestures and a supple and boosting brush. Count 90 minutes, blow day included, and €180 for a softer, lighter and brighter mane.
Haircut ritual €110
Open Wednesday to Saturday from 10am to 7pm
Also discover the best hair treatments in Paris and the hairdressers who sign the blonde hues of stars.