The wonderful Mama Shelter adventure continues. Its new venue ? The it-destination of moment, that is to say Istanbul, obviously on the trendy Asian side, the most chic embankment of the Bosphorus.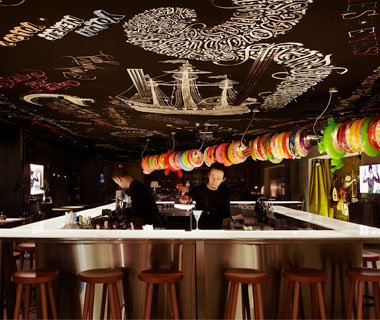 For this house of glamour, Trigano has used the same recipe with success: a design signed Starck + cuisine overseen by Senderens + super-friendly spirit in a hotelthought out as an « urban bazaar ».
We like : the idea of playing on a giant baby foot game with a group of buddies, a pizza party until 1am, sipping cocktails on a roof-top with a view, going to hip concerts or watching the socialite theater of the pretty local it-girls.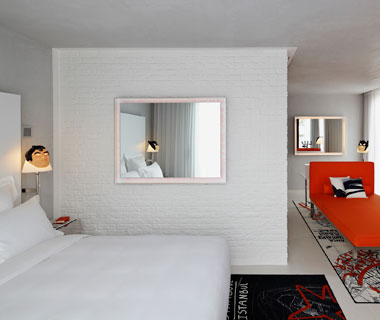 What else ? Great rooms with an impeccable design, totally in keeping with the times offering free wifi and a coffee machine, all at ultra-reasonable prices (from 69 to 179€)