It 's winter sports season … And the right address to know if you come back from a week of skiing with steely spirits, a dreamy look but your buttocks on fire, knees and stiff legs. Direction Molitor Club & Spa , the only one to offer targeted massages for sportswomen with bruised bodies.
Molitor Club & Spa by Clarins
Architecture from the 1920s, two sublime swimming pools in a building listed as a Historic Monument, embellished with famous street art frescoes… It is in Molitor, in a unique and legendary location, that the Club & Spa by Clarins is nestled. In total: 1,500 m² of well-being for total sports immersion between group lessons, cardio training, weight training and targeted massages depending on the sport practiced.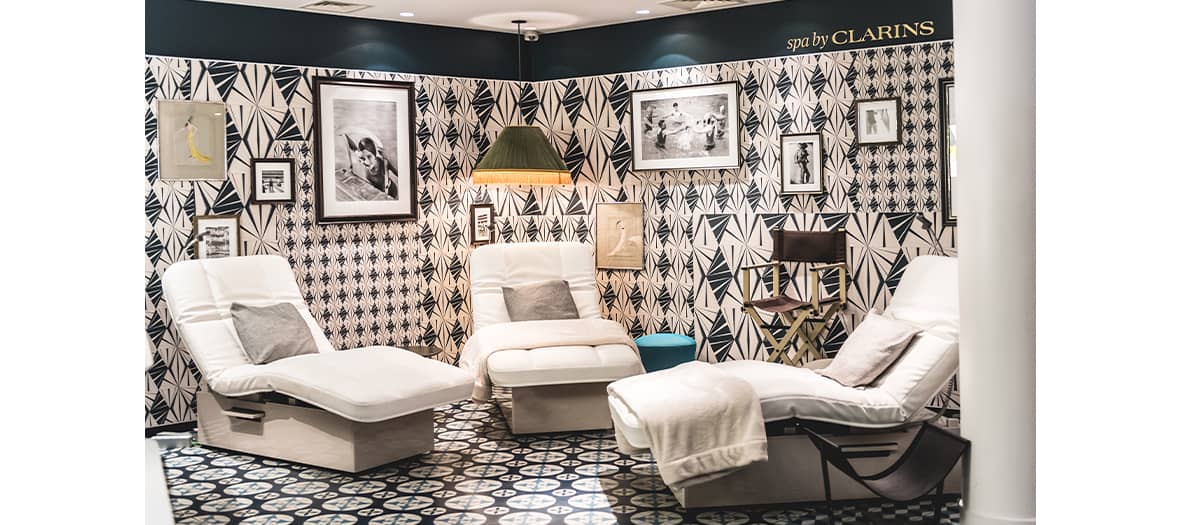 À la carte: treatments entirely created by Molitor teams coached by high-level athletes such as Camille Lacourt for swimming or Julien Benneteau for tennis and which target all the muscles used in each discipline.
The last born after the massage of the boxer, the tennis player, the runner… It is the massage of the skier . Your aches will not resist it...
Why You'll Love The Skier's Massage
Being taken in hand by Mona, a confirmed masseuse of Indonesian origin, who worked personally on the creation of this new targeted treatment with Edgar Grospiron , world champion and Olympic skier, is pure happiness.
The secret of Mona's massage? Combine 3 advanced practices and their incredible virtues
for a massage as intense as it is relaxing. It focuses mainly on the lower back, buttocks, knees and thighs which are extremely stressed in this discipline.
First by vigorously stimulating and rubbing the muscles with an Ayurvedic approach . Then by pressing on targeted muscle points according to the Thai method to relieve tension. Finally: her fairy hands provide a more relaxing French massage with a nourishing Clarins balm that leaves the skin soft and velvety.
Result: bye bye aches and tensions. We come out calm from head to toe, ready for new adventures all schuss.
The must ? Book the treatment before leaving to prepare your ski days well and optimize recovery.
Skier's massage, 8 avenue de la Porte Molitor, Paris 16th. 1 hour €160 at Club&Spa Molitor .
© Sebastien Giraud
Also discover the best addresses for hammams and saunas in Paris and the new yoga studios to know.