© Michael Johanson
Considered for a long time as a sun-filled city ideal for retirement, Nice has recently been awakened by a new generation of hip addresses and entrepreneurs. A trendy hotel, a trendy concept-store, a stylish beach, fun restaurants, rooftops and other arty spots are attracting a new young, swinging and creative clientele, conveying a touch of Miami by the Mediterranean sea. Zoom on Nice, the new cool destination highlighted by Air France Travel Guide.
The hotel where to set down your luggage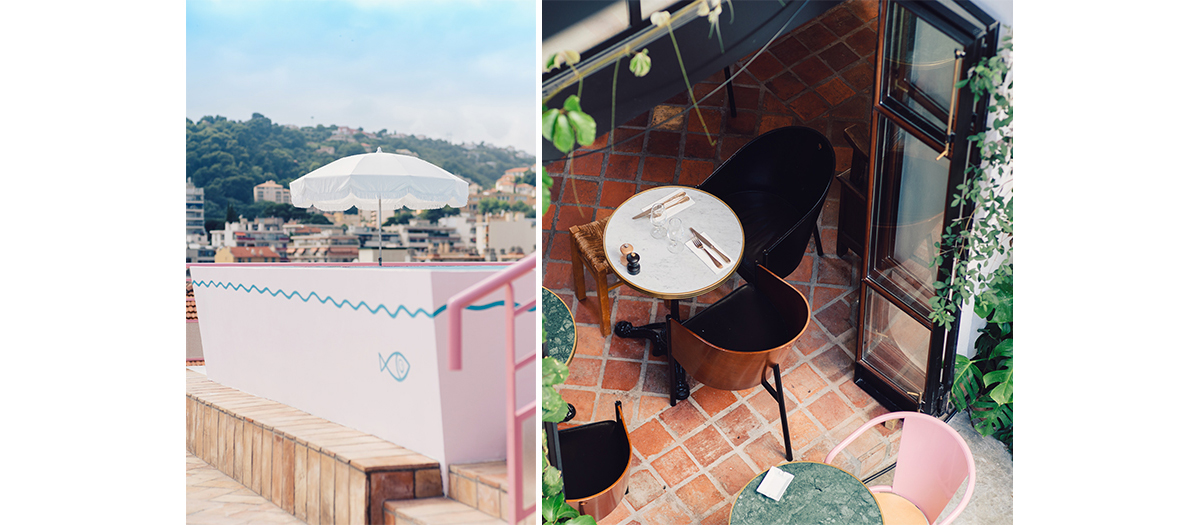 You enjoyed the Amour hotels in Paris, their show-biz clientele and their unequalled festive atmosphere? You will adore Hôtel Amour Nice, its resort installed right near the beach of the former Hi Hôtel with an incredible rooftop, a pool with drawings by artist André and a great looking patio that has become the most socialite restaurant in Nice.
Emmanuel Delavenne has imagined in this new realm of southern coolness a buddy-buddy hotel with 38 unique rooms with a unique scenography: pink marble, waxed cement bathtub, pink and turquoise paint amongst erotic photos, book selections, Marshall radio and Scandinavian furniture.
Starting at €139 per room
Hôtel Amour Nice 3 Avenue des Fleurs, Nice, 04 65 27 10 10
© Michael Johanson
Golden hour on a rooftop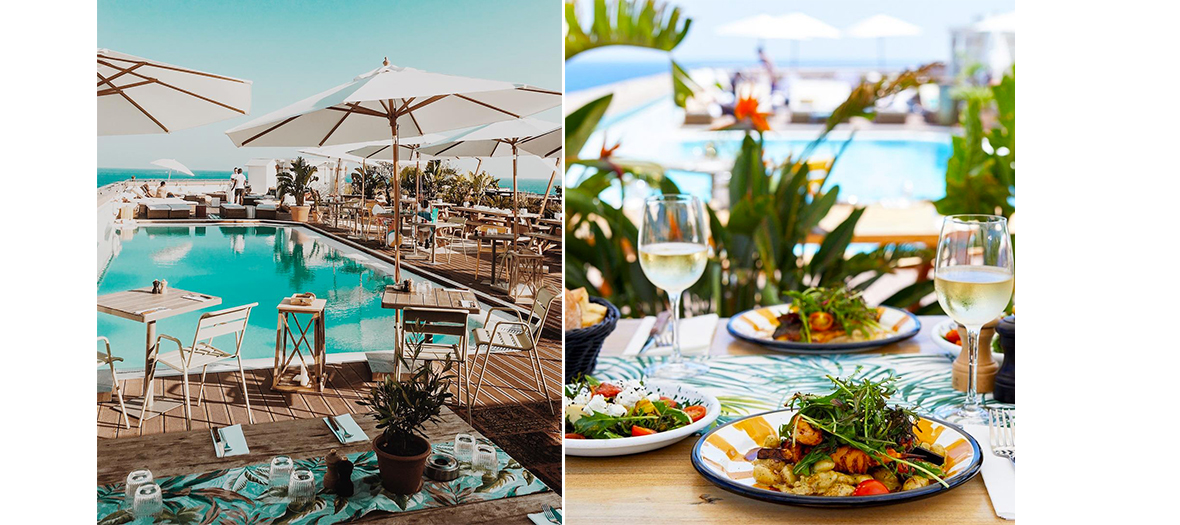 Farago on the roof is the highest perched rendezvous in Nice to chill in front of the most beautiful sunset of the region. The chic rendezvous of the golden 30-year-old crowd, it's been 3 years that his Parisian tapas bar has settled in for a summer residence every evening on the roof of the AC Hotel by Marriott around its amazing 1950's pool.

The promise: clinking glasses looking at the Mediterranean and a sensational view on the Baie des Anges with a DJ set sexy background of jazzy acoustic sounds. On the menu: nuggets, burrata, skewer of beef à la plancha to be shared around a spritz or a glass of rosé…
Farago on the Roof 59 Promenade des Anglais, Nice
© @charlottegucik sur Instagram
Amour Beach: the new stylish beach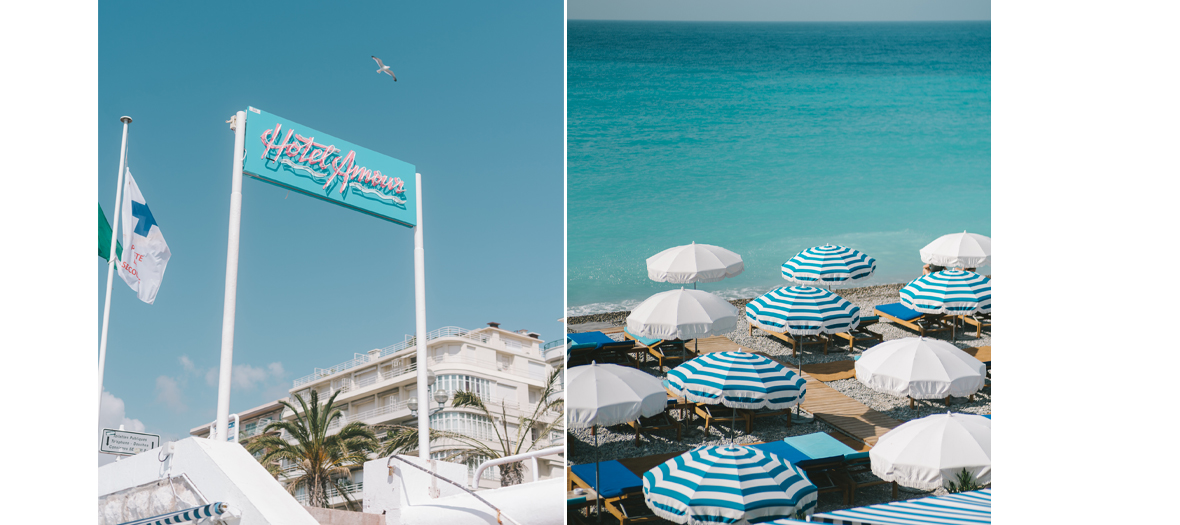 The other novelty everyone is talking about is the Beach of L'Hôtel Amour, in total contrast with its soulless competition on the Baie des Anges. To make sure you are noticed in your swimsuit on the beach rocks, here is where it's happening. On the programme: comfy deckchairs (€20 per mattress), a wonderful restaurant at a cool price (€30-40) an outdoor massage cabin, a pétanque field and true party spirit with a (very) posh green rendezvous.
So it's up to you to choose between a chill daily ambiance filled with gossip, refloxology dips or pan-bagnat and vegan waffles on the deck chairs, or then dinner watching the sunset as a revival of evenings at the Baron organized by the iconic duo André & Lionel: concerts and DJ sets featuring locals and Parisians (Eddie Megraoui, Nubia Esteban Anja Sugar, thelabel Dime On or La Crème Festival).
Hôtel Amour Beach 47 Promenade des Anglais, Nice, 04 97 14 00 83
Bocca Nissa, the new restaurant everyone is talking about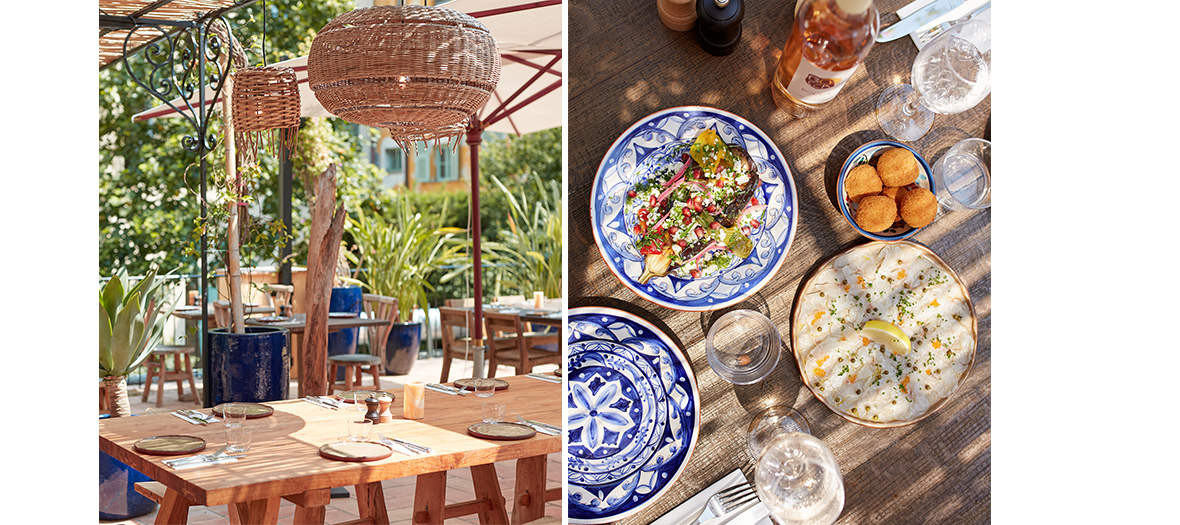 Finally, a truly cool table in keeping with the times at Cours Saleya. Far from tourist traps, the former Hussard was taken over this summer by successful entrepreneur Jean Valfort, the Niçois who conquered Paris (Canard & Champagne, Astair, that's him).
Here you are at the heart of the new address which is attracting all the local niçois, visiting Parisiennes, food critics as well as influencers. Naturally, its entrance through an alley of orange trees and its vegetal decor are most appealing, just like the incredible rooftop filled with plants and featuring an outdoor bar serving sangria de =cava, mocktails, pools and real cellars, conveying a true holiday ambiance.
The promise? A Mediterranean table with dishes to share (or not…): fried artichokes, houmous, eggplant caviar, roasted cauliflower, fritto misto and spicy mayo, ceviche, ribs and chocolate bombs. Tutto bene.
Bocca Nissa 3 Rue Saint François de Paule, Nice, 04 93 82 34 81
Racines and Pure & V: must-test signature chef tables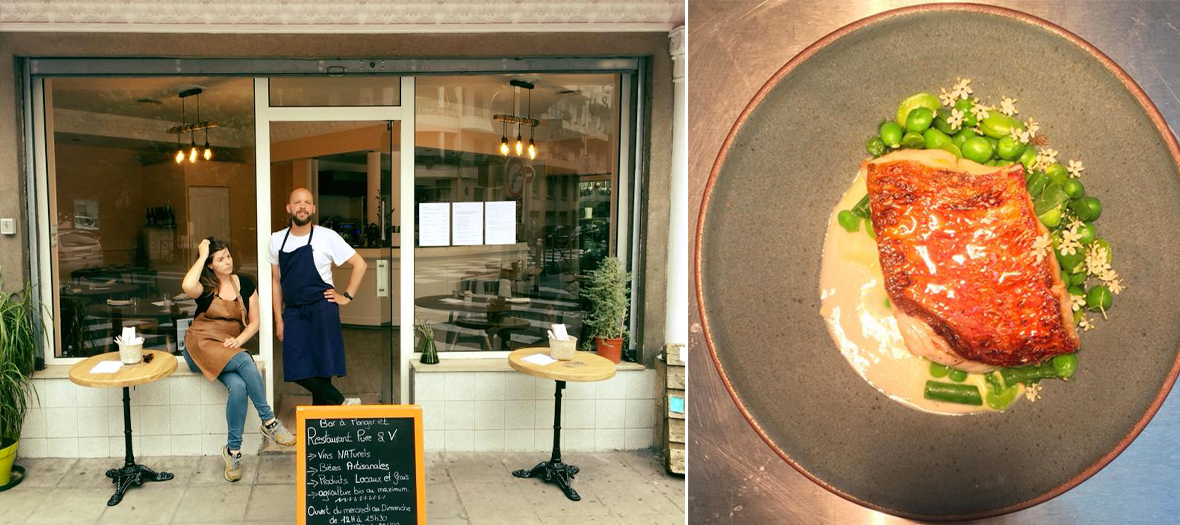 Heads up for foodies. In the short-list of must-test signature tables, Nice is deffo the new gourmet destination spotlighted by Le Fooding and where several top restaurants stand out.
Starting with Racines, a vegetal bistro in the Libération district opened by Bruno Cirino with Abdalahi Sacko, considered as THE new reference of veggie gastronomy between vegetable garden cuisine and must-test natural wines. 3 Rue Clément Roassal, Nice.

The other dining room to be booked absolutely is resolutely Pure & V, the new address preaching cool and local gastronomy, recently rewarded by a Michelin star. (€80 for the tasting menu). 15 Rue Bottero, Nice.
The hot spot of contemporary art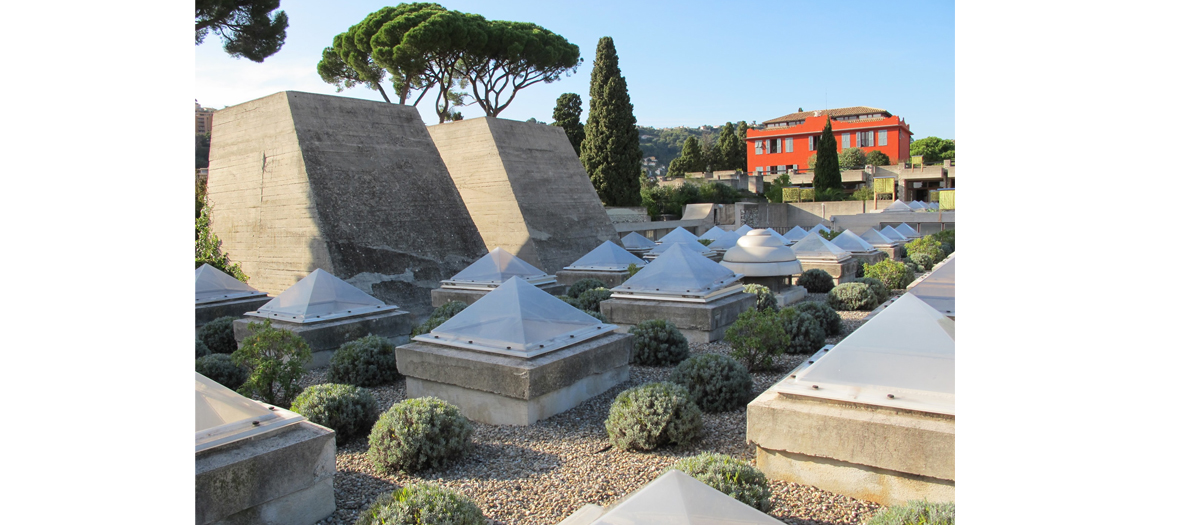 At the same time, an art school, an artists' residence, the national center of Contemporary Art and library, Villa Arson offers two major assets. First of all, its exceptional building conceived by Michel Marot on the Saint-Barthélémy hill: a labyrinth of concrete, stones and plants intermingled in a unique 60's architectural ensemble, in the middle of a Mediterranean garden of 2 hectares which definitely is worth the visit.

Another major asset: this venue is an incubator of the new contemporary scene, where the avant-garde is on display! In short: a hub for the contemporary art market.
Entrance €5
La Villa Arson 20 avenue Stephen Liégeard, Nice
Palace Shop: the must-go trendy concept-store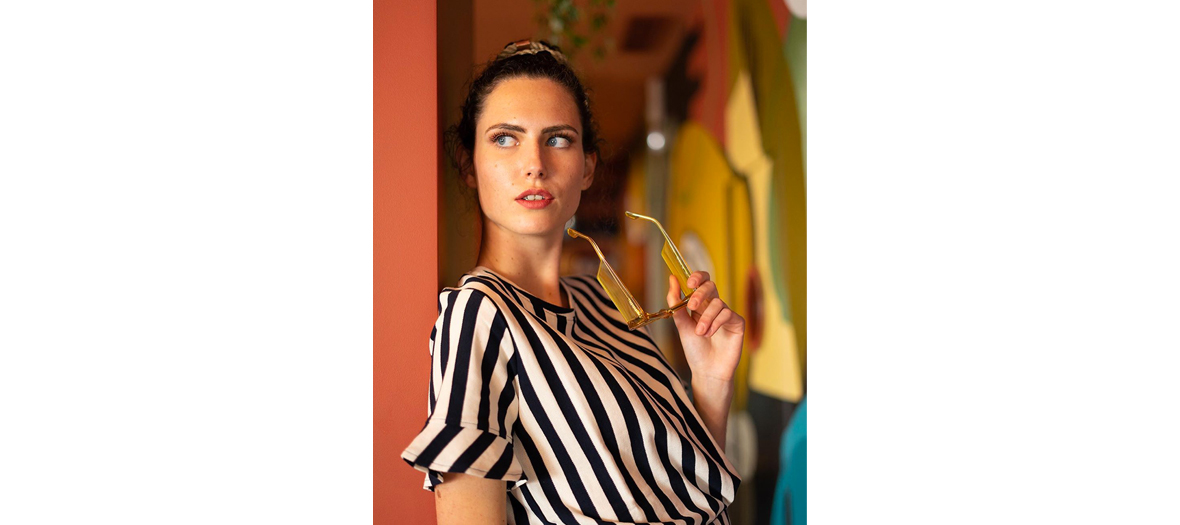 Nestled a few steps from the Place du Pin, this is the new must-go multi-brand landmark where trendy fashionistas will find their dream selection. Here all the coolest labels are gathered to ensure you the most stylish silhouette for summer: embroidered t-shirts and sweatshirts from Maison Labiche, Komono eyeglasses, La Ceinture du Marin belts, Nomadic sandals as well as accessories by Petite Mendigote.
Palace Shop 6 rue Martin Seytour, Nice, 04 83 55 58 80
A super seaside stroll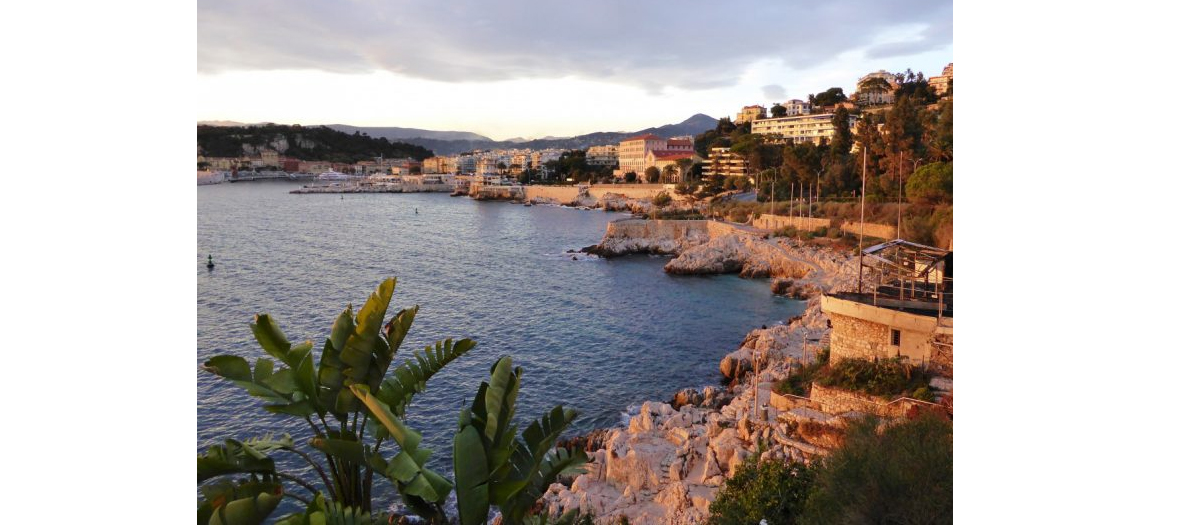 In the mood for a scenic stroll along the coast? Slip on your trainers and take off for an hour long walk by the waterside leaving Nice (at the level of Coco Beach) until Villefranche, a small typical fishermen's village with ochre facades, that has kept its original features.
The must? Taking advantage of the outing and digging grilled fish at La Corderie, a terrific address on the port of La Darse in Villefranche, right next to the last naval yard in France where wooden yachts are restored. Beautiful. And if you don't want to hoof it home: it's a 10 minute train or Uber ride back.
All the info on www.nicetourisme.com
The great classics to be reviewed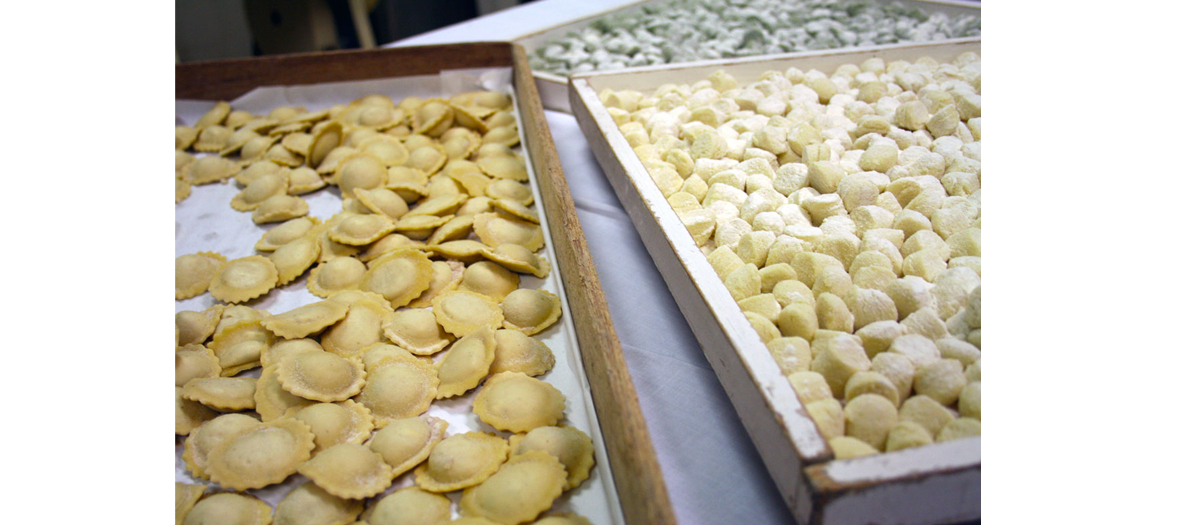 Obligatory passage through the large Cours Saleya market for its colourful stands of tomatoes, flowers of courgettes and different fruit, vegetables, fish, socca and pissaladières filled with sun. The cool alternative for lovers of authentic and local products? Head for the less touristic marché de la Libération, the new district on the move.
A visit to the Musée Chagall to rediscover the immensity of the Russian artist's work and the Musée Matisse which owns the largest collection in the world by the artist.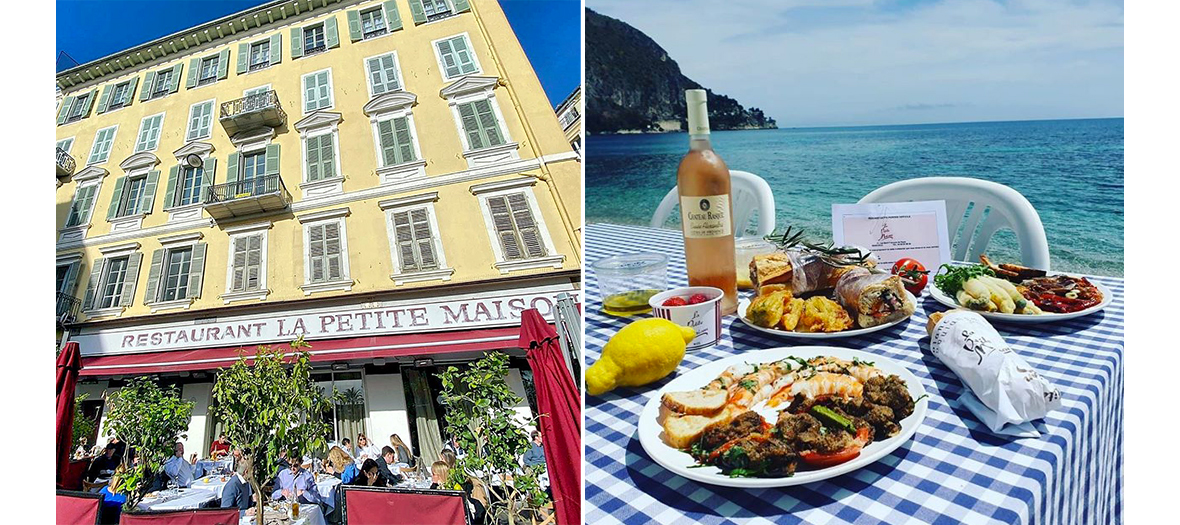 In the evening, dinner at La petite maison, the mythical Provencale brasserie favoured by local families, political figures, artists on holiday (Jean Dujardin, Nicolas Bedos…) and visiting international celebs. The one and only owner Nicole concocts stuffed marvels and lobster pasta like no one else. 11 rue Saint-François de Paule, Nice, 04 93 92 59 59. Its alternative 2.0 : La Merenda, the yummy and bustling bistro. 4 rue Raoul Bosio, Nice.
Shop-op in the two boutiques of traditional accessories and outstanding know-how—more authentic than ever! Palais d'Osier (3 rue de la Préfecture, Nice), overflowing wicker products such as baskets, totes and holiday bags, all Made in Provence. The other chic stop is the Atelier Cuir Cousu Main (6 rue Saint-Gaétan, Nice), a wonderful small shop where Roberto et Juliette create on site customized sandals, bags and accessories with Italian leathers worthy of top deluxe houses.
For real local products go check out the two cult grocery shops Barale or Quirino, offering the best fresh pastas and gnocchi in Nice! Two specialties that must be tested at least once in a life time.
More info about Nice on the Air France Travel Guide