If you liked freaking out in front of Stranger Things and True Detective or developing a devouring passion for thrillers , you're going to stick to Cheat !
Landed under the French name Obsession on France Television, this psychological thriller written by Gaby Hull and directed by Louise Hooper is totally frightening. The characters played by Katherine Kelly , Molly Windsor and Tom Goodman-Hill serve the storyline to perfection.
Cases of cheating
Leah Date , professor at a prestigious English faculty, is about to be established in her post. The same day, she receives with amazement the dissert '(too) brilliant to be true of Rose Vaughan , a student dilettante. The academic accuses the young woman without proof of having cheated. Rose, whose father is a wealthy patron of the university, takes these accusations very seriously.
While one persists in demonstrating the dishonesty of her pupil, Rose, she seeks revenge… and does not hesitate to take part in her teacher's husband, Adam . The tension escalates immediately. Especially since the couple is going through a severe crisis.
Verdict?
All the ingredients for a good addicting thriller are there. Starting with the majestic decor of the faculty, Rose's icy gaze, and the particularly careful photography to create a chic and polished atmosphere ...
The director uses a banal case of cheating to tip the series into a conflicting and paranoid climate by revealing the weaknesses of all the characters by putting them in states of fragility. We sneak into the sexually very compromising situations of the austere professor, before finding Adam very disturbed by Rose's sex appeal ...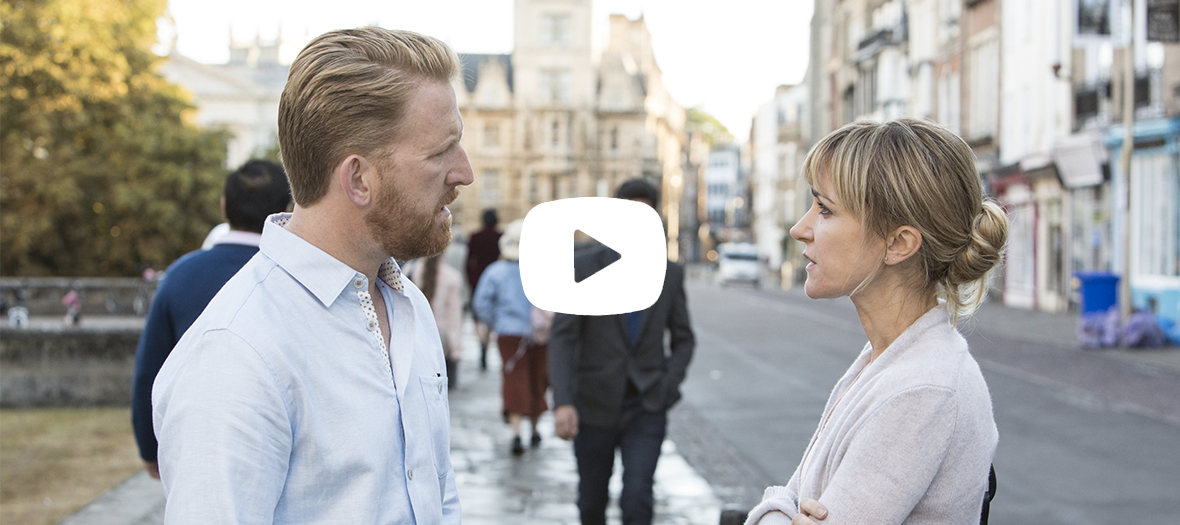 Obsession. 4 episodes of 45 minutes from Monday April 29 on France 2 at 8:30 p.m. and in replay.
Also discover the canon documentary on Colette and the Vernon Subutex series .