To organize your engagement , the baptism of the youngest or even your wedding in Paris, what are the most stylish providers of the moment? Florist, caterer and tableware: we have unearthed for you the three sure values of good taste to whom you can entrust your reception with your eyes closed.
The most stylish caterers in Paris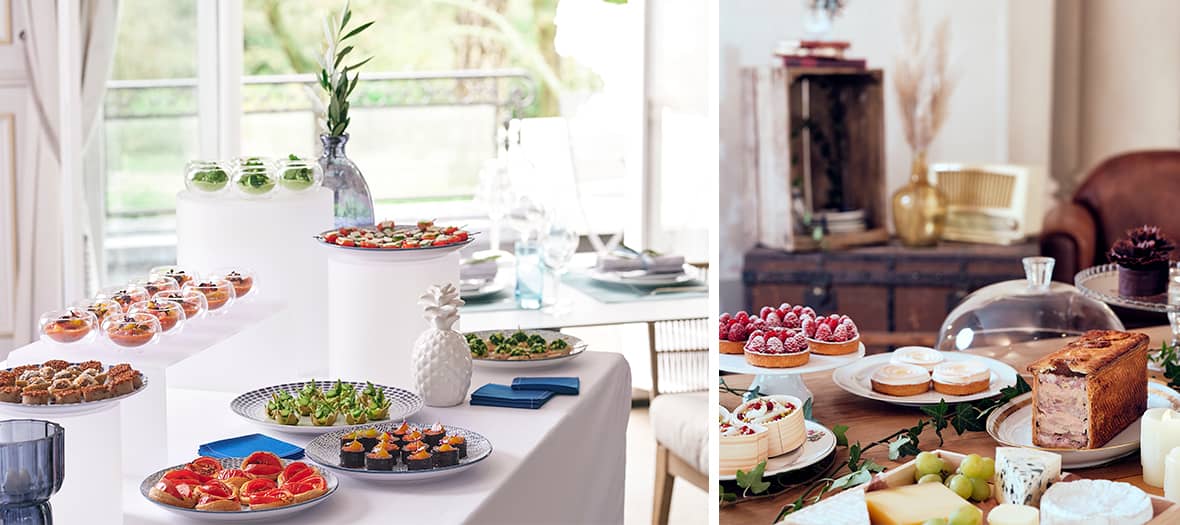 It's the French art of welcoming! As contemporary and creative as ever, the buffets organized by Lenôtre remain the ultimate benchmark for good taste, both literally and figuratively. For a garden party , an engagement , a baptism or a birthday , the MOF Guy Krenzer teams continue to deliver unique gastronomic experiences in wonderful scenographies, orchestrated by a cordial service, friendly and never too stuffy.
Among the brand new atmospheres to choose from for the spring-summer season: Nature around well-being, Flea market with collections of mismatched porcelain glasses and plates, Maison de Campagne in this soothing decor enhanced by beautiful seasonal flowers or again French Riviera to adorn its party with blue and white in a resolutely chic holiday atmosphere.
The plus: Lenôtre is committed to making its events ever more sustainable by sourcing selected products as close as possible and by avoiding food waste as much as possible.
All information and quotes on lenotre-evenements.com
The most glam committed florists in Paris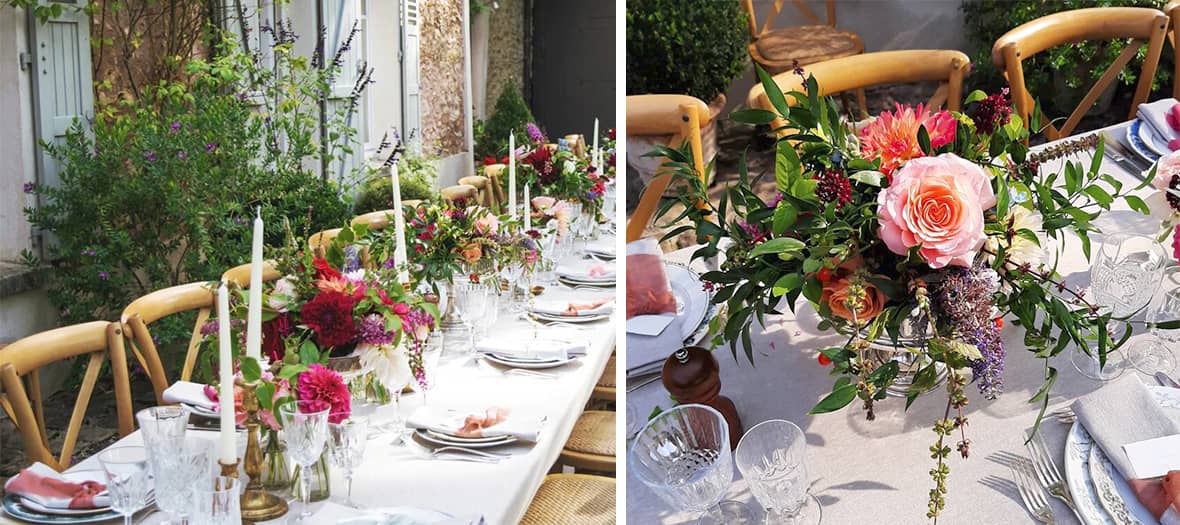 Désirée Fleurs is the trendy and militant café-florist created by Audrey Venant and Mathilde Bignon. Their mission? The local thoroughly! They compose rustic bouquets with roses, tulips and even 100% French dried flowers. For a green and highly rural event, Désirée offers its 100% seasonal plants from the farms of French producers or northern Italy, in a complete approach that is more respectful of the environment.
Floral installations on the walls or on the floor, bouquets for the bride of course, wreaths of flowers, decoration of rooms and buffets, arches, centerpieces, plant walls, gifts for guests... The choice is likely to be difficult.
The plus: floral compositions that are always joyful, colorful and smell of fresh flowers, far from the dull proposals and other dried flowers advocated by a sometimes sad retro trend.
Count around 2000 € to flower an entire wedding reception.
All information and quotes on desireefleurs.fr
The dealers of beautiful antique tableware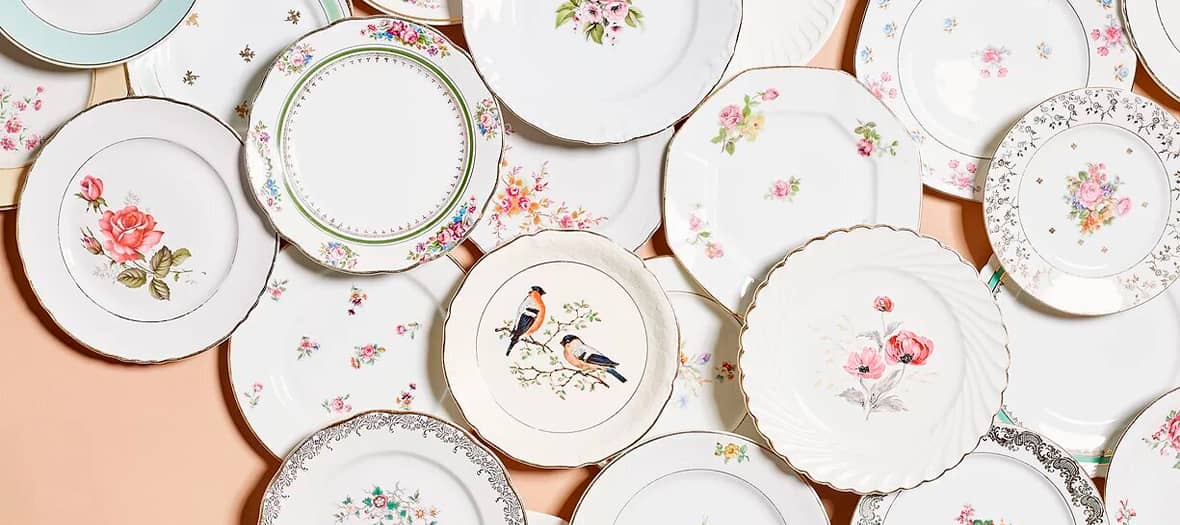 In 2016, jaded by the lack of taste and choice of rental services for her wedding, Marine Nyiri finally resolved to hunt for tableware and furniture herself. The concept of his start-up was incubated. Vintage tableware and its showroom are born: the new event box offers decor and table services like a Pinterest moodboard that all VIP weddings and luxury boxes are snapping up.
Count on warning the teams at least a month in advance to be able to organize an event of absolute chic, worthy of the elegant receptions of The Gilded Age or Downton Abbey .
The plus: the possibility of making an appointment at the showroom ( 4 rue Abel Rabaud, Paris 11th ) to choose in real life from among the marvels found all over France by the teams.
Around €15 per person (for plates, glasses, napkin and cutlery)
All information and quotes on vintage dishes.com