Have you ever seen a place dedicated to women's menstrual wellness ? We have, and we can tell you that the destination is worth a visit. Head to Pemlab in the 2nd arrondissement, a sanctuary for women caring for their intimacy with a holistic approach. Everything we love.
At the intersection of a boutique, consultation room, and event space, this place caters to women in all their complexity, whether menstruating, in maternity, or experiencing menopause. The goal of founders Léa Déturche and Julia Veneri ? To create a movement around menstrual well-being and foster a close-knit community.
The concept goes beyond a simple store. The consultation section brings together a diverse group of paramedical and holistic medicine professionals. In essence, dietitians, masseuses, energy healers, nutritionists, sophrologists, and sexologists are available (by appointment). Pemlab also hosts a variety of cool events such as conferences, workshops, and social activities. Plus, you can book the space for a private event.
The Address We Recommend to All Our Friends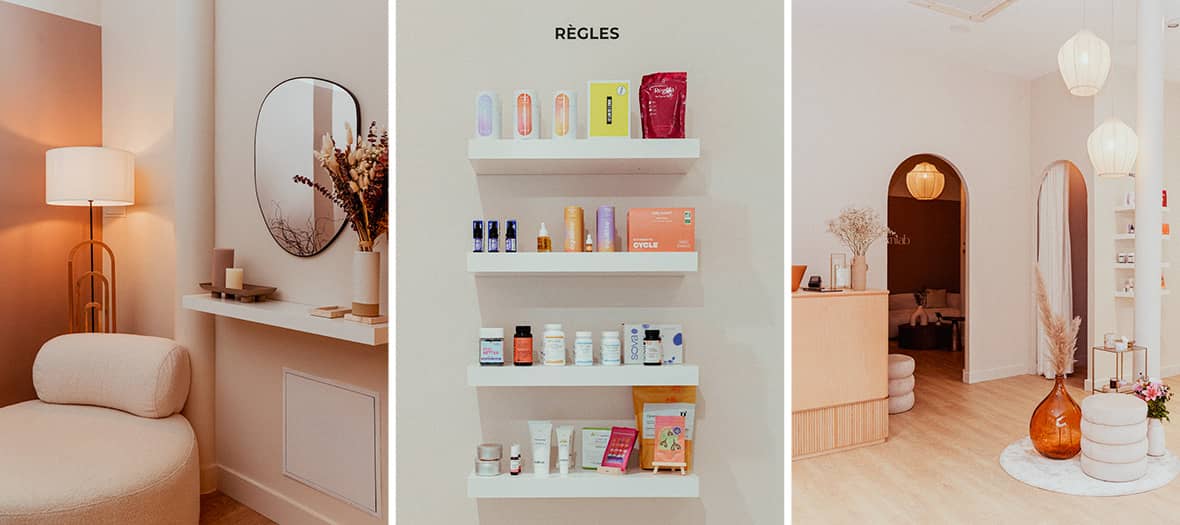 You'll find a plethora of articles addressing highly specific concerns, such as dietary supplements for endogirls from Gyneika. Also, wellness elixirs like Curanderas Endolove (€28.90), OVK-Love (€28.90 - Polycystic Ovary Syndrome), and Hormonal Balance (€28.90) to dilute in water or juice. Also worth grabbing is the practical heating belt from L'Endo Lab, to be worn discreetly under your clothes (€39.90), or My Lubie's Dune vibrating pebble, THE perfect gift for your BFF (€95).
We love : the "Cultivating Your Eroticism" workshop to explore with your friends, learning to nurture your imagination and reconnect with your desires. (Monday, September 25th at 6:30 PM - Online Registration - €30).
Also discover, Paoma house of beauty and Maison Gynécée : a club-spa for overbooked mothers.