There is that sudden down-South feeling… No need to wait for the holidays to put yourself into the piano piano rhythm of those who live in Marseille. You get the drift? The game of pétanque presents itself as the most trendy sports discipline for summer. It's the new Parisian snobbism of sorts. Discover our top 3 elegant venues to go play this typical French ball game with panache.
The most chic: Le Royal Monceau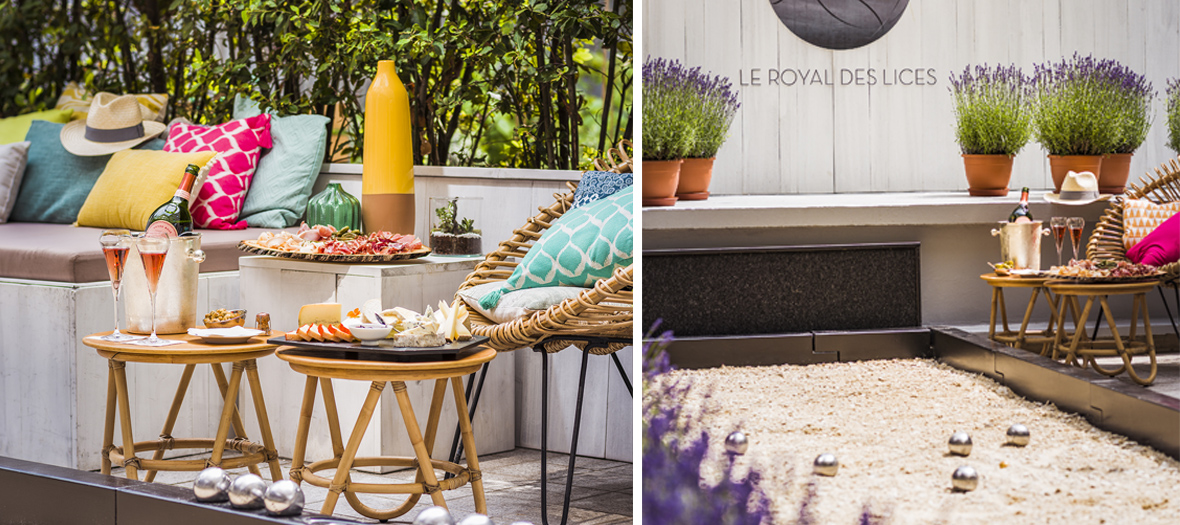 Welcome to Saint-Tropez! Or rather to the secret of Royal des Lices terrace, nestled at the heart of the most Parisian of palaces aka the Royal Monceau. Lavender, pétanque, banquettes filled with sun-filled colourful cushions, you can almost hear the crickets chirp. While your game partners are doing their best to keep on top of the pétanque ball, go fetch some Laurent Perrier bubbles or a pool of Minuty rosé. Cheers!
Until mid-September from 11am to 9:30pm. By reservation only (4-8 persons). €90 per person for 1/2 bottle of rosé or champagne and 1 plate of tapas.
Reservations: solange.fahmy@raffles.com – 01 42 99 88 82.
Royal Monceau – Raffles Paris, 37 avenue Hoche 75008 Paris
The most chill: Papa Cabane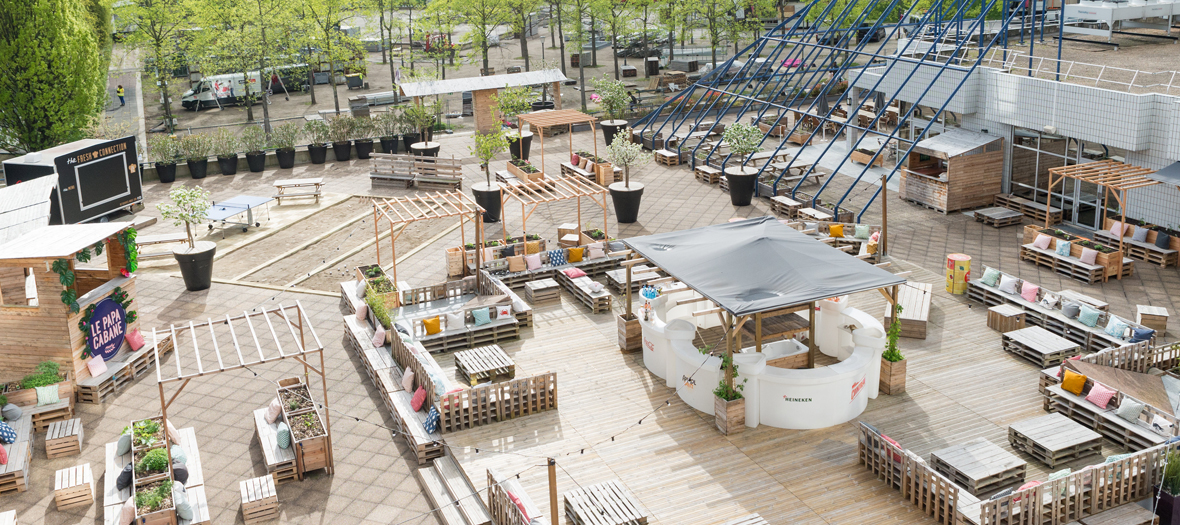 1000 m2 of wild terrace with plants and fruit trees, sun, good sounds, cocktails and street food… Papa Cabane is back in the rolling at Bercy in a more chill than ever spirit. The cool option? Squatting a pétanque playing ground with your crew, before investing in a big table to dance with the gang on great classics such as Gloria Gaynor and Michael Jackson.
Until the 30th of August, every Thursday evening from 6pm to 11pm. Free entrance. Cocktails €10  - Beers starting at €5 - Glasses of wine starting at 5 €. Soft drinks €4. Reservations on 01 53 46 50 17. All the info on www.facebook.com/lepapacabane.
Papa Cabane, rue Paul Belmondo, 75012 Paris 01 53 46 50 17
The most socialite: La Tropézienne du Trocadéro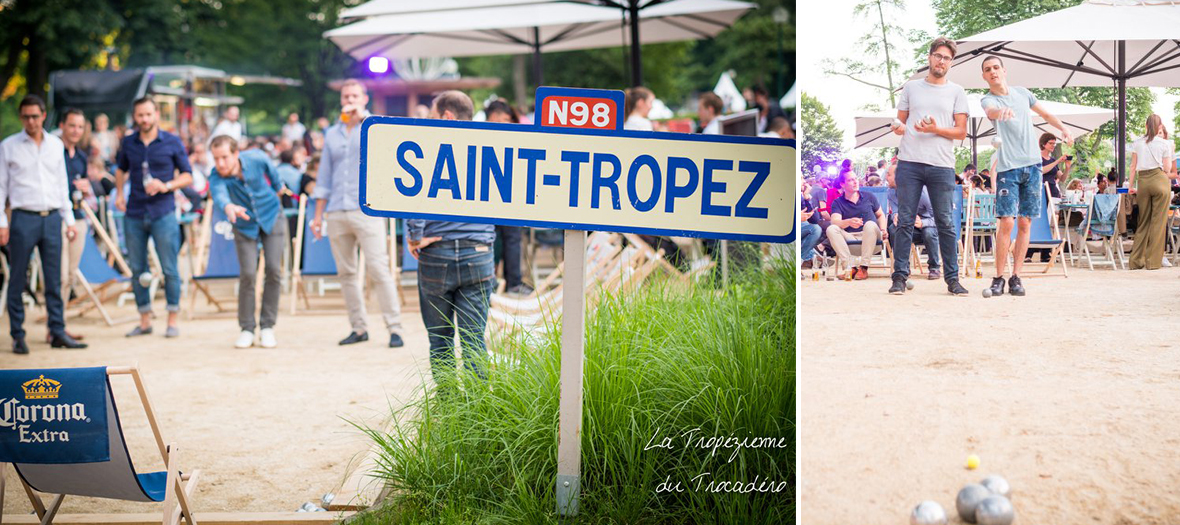 Hervé Prouteau (the creator of the Chalet des Iles events, that's him!) and his gang do it again with La Tropézienne, the both both chill and wildly jet set fiesta venue, on the terraces of the Aquarium of Paris. On the programme: happy hour (finger foods €10-15, rosé €10, champagne €10), deckchairs, pétanque and clubbing, in an ambiance worthy of Place des Lices. All this with sounds by very trendy DJs (Matthias Tanzmann, Marc Houlle, Miguel Campbell). So pull out your gingham dress and espadrilles, BB has taken over your body.
Every Thursday, from 7pm to 2am until the 20th of September.
La Tropézienne, 5 avenue Albert de Mun, 75016. All the info on www.facebook.com.
Also discover the best outdoor venues for summer.