It was your dream? The beach has landed in Paris. From Pont de Solférino to Pont Alexandre III on the Left Bank and from Pont de Sully to Pont Neuf on the Right Bank, the Rives de Seine embankments, imagined in the framework of Paris Plages is going to delight little ones as well as grown-ups all summer long!

On the programme a wide array of free activities: pétanque games, stylish cantinas, paddle boarding, a special toilet for gals without forgetting beach volley. Récap' of the most fun spots.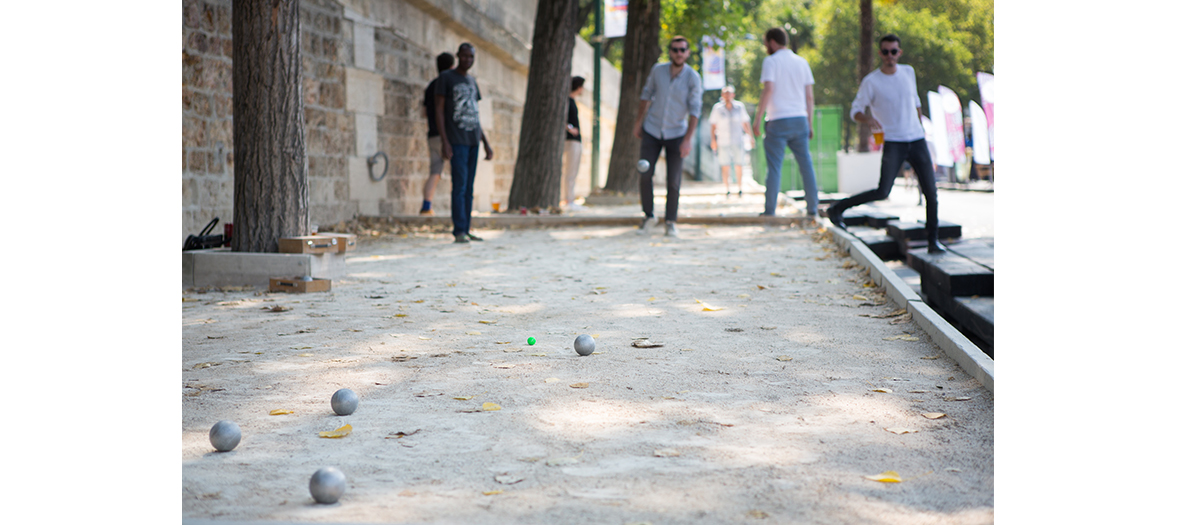 © Jean-Baptiste Gurliat / Mairie de Paris

For whom? Fans of happy hour-pétanque.
A game of pétanque, feet almost in the water. This is the name of the game at the Parc Rives de Seine, located in the Marais—offering to lend for free pétanque games tot hose who want a 100 % relaxation moment.

Your job: managing the rosé and the saucisson. We can already hear the crickets.
The right metro station: Pont-Marie (line 7).

Open every day from 10am to 10pm
Boulodrome - Pont Louis-Philippe, 75004 Paris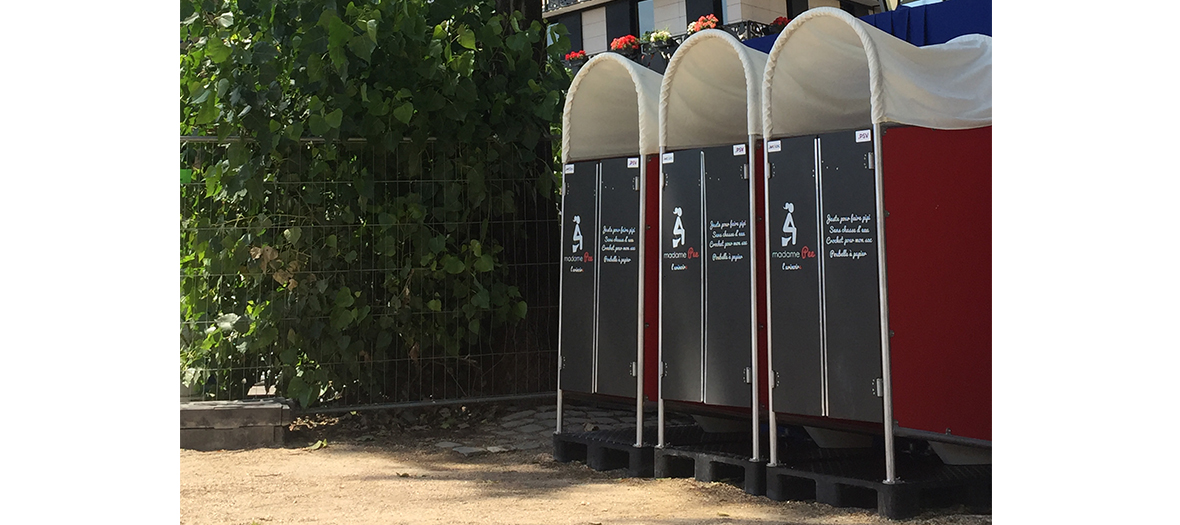 For whom? Parisiennes looking for a place to pee.

The Madame Pee urinal is the 100 % feminine revolution of happy hour with friends. No more standing in line endlessly to go use the bathroom during an evening or even when you are jogging. Founded by Nathalie des Isnards, who could no longer stand the man/woman inequality that pervaded this subject, these new feminine urinals are the sustainable promise of quick, hygienic and intimate toilets!

How does it work? Dry toilets, without any contact with the skin for irreproachable hygiene with a grating system that prevents projections. The small plus: a peg to hang your bag!
The right metro station: Jaurès (lines 2 and 5).

Quai de Loire, facing MK2 Quai de Seine, 75019 Paris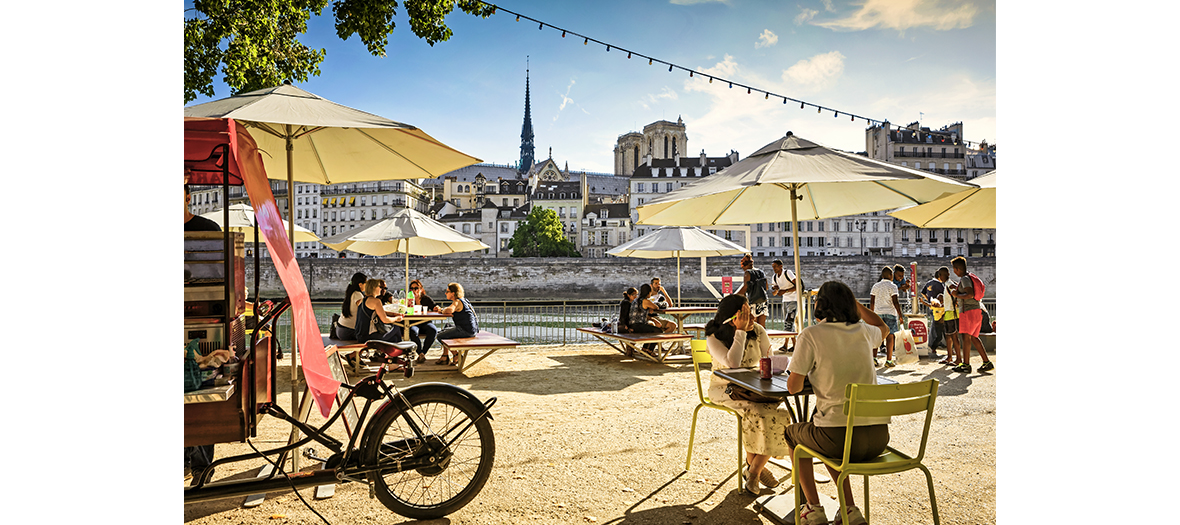 For whom? Foodies.

To sip a "La vie en rose" smoothie (€5) and taste the green olives, capers and lemon tapenade (€3) between two tanning sessions—it's the ideal spot!
La table de Cana, the sustainable caterer in favour of professional reinsertion criss-crossing the cities of France, launched in April its second season of Cana en Seine: a sustainable counter with a terrific view on Notre-Dame. In short, the holiday lunch spot.
The right metro station: Cité (line 4).

Open every day from 11am to 9pm
Cana en Seine, Voie Georges Pompidou, 75004 Paris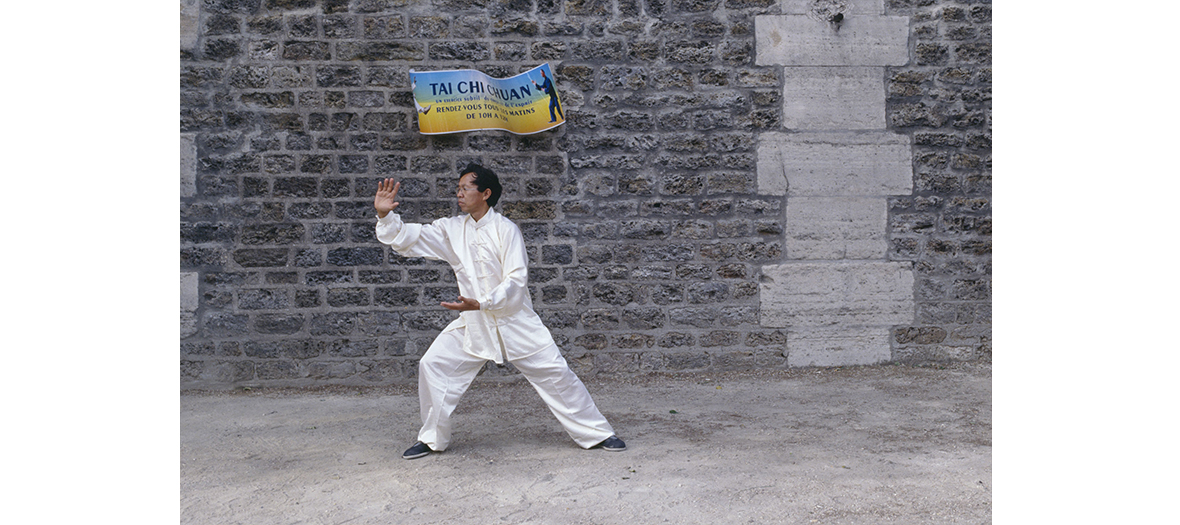 For whom? Healthy girls.
Set free your chakras with energetic arts courses organised around the Bassin de la Villette. They cover every taste: yoga, taï chi, do in (automassage technique)…

The courses are offered every morning to start of the day on a soft note. Think of bringing your mat and a bottle of water. More information on creasens.e-monsite.com

The right metro station: Riquet (line 7).

Bassin de la Villette
Open every day from 10am until noon
40 Quai de la Seine, floor of the Buvette/Guinguette, 75019 Paris
The art of repairing bicycles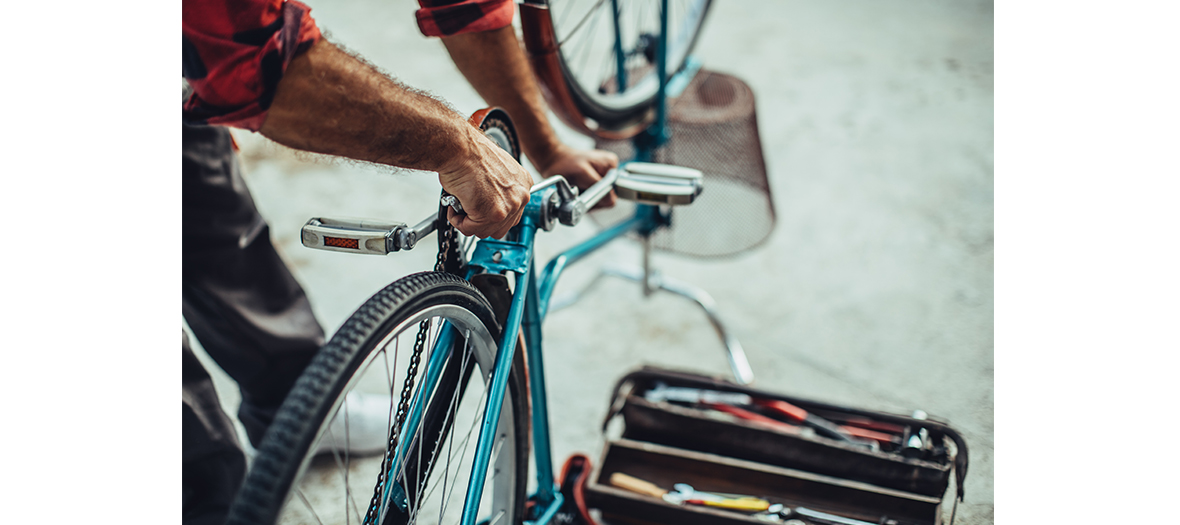 For whom? Those who like to tinker.

It's the super fun spot to repair or recycle your bike. Participative workshops are organized to learn the keys of bike-repair in a friendly ambiance. The added plus? Men and women mechanical pros are there to help you out. You can even rent or buy a bike and go for a sustainable stroll along the embankments.

The right metro station: Saint-Michel (line 4).

Open Tuesday to Sunday from 11am to 7pm
Solicycle, Pont d'Arcole, 75004 Paris

A kayak or paddle board escapade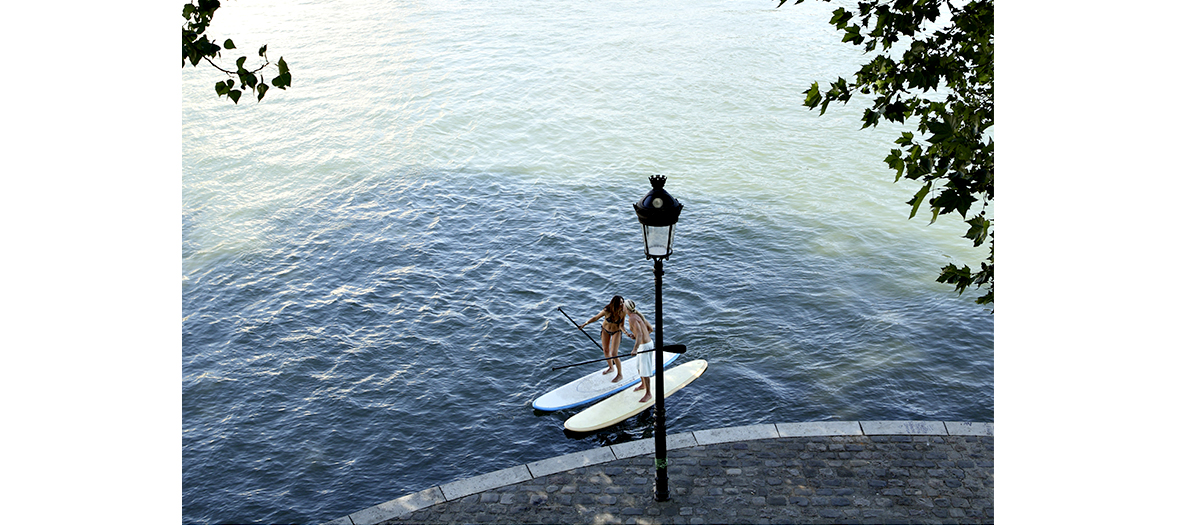 For whom? Families who love boating.

One, two, three… kayak ! It's the most unusual activity for summer. Rowing, kayak, kayak-polo, paddle… The adventure has landed on the Seine embankments. Only one  obligation for kids: a 25m swimming certificate and parent authorization. You are now ready for strong sensations!

The right metro station: Riquet (line 7).

Open every day from 1am to 7pm
Base nautique de la Villette, 41 bis Quai de la Loire, 75019 Paris
Also discover where to swim in Paris and the best tanning hot spots in Paris.