"I am totally jet-lagged."- "I adore New York in the Winter." - "Did you see the latest exhibition at the Tate?" - "This year, we are going to celebrate New Year's Eve in Copenhagen, it's so swag".
Listening to them, it seems that Parisiennes are outstanding trend setters, who know the hot cities to visit right down to their finger tips and switch their it-bag against a carry-on suitcase every weekend.
So just between us, to test your knowledge, here is a small furiously cool and fun questionnaire put together by Gustave and Rosalie for Travel by Air France.
It's the ideal quiz to perfect the worldwide culture  of the stylish jet setter.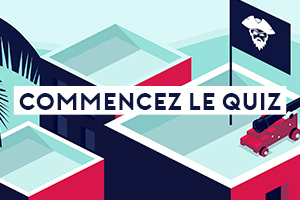 More information on travelby.airfrance.com