Breads filled to taste, that's the promise of Ilona Chovancova in her book Focaccia, Pita Flatbread . Here is his recipe for tomato garlic oregano focaccia: fluffiness and gluttony guaranteed!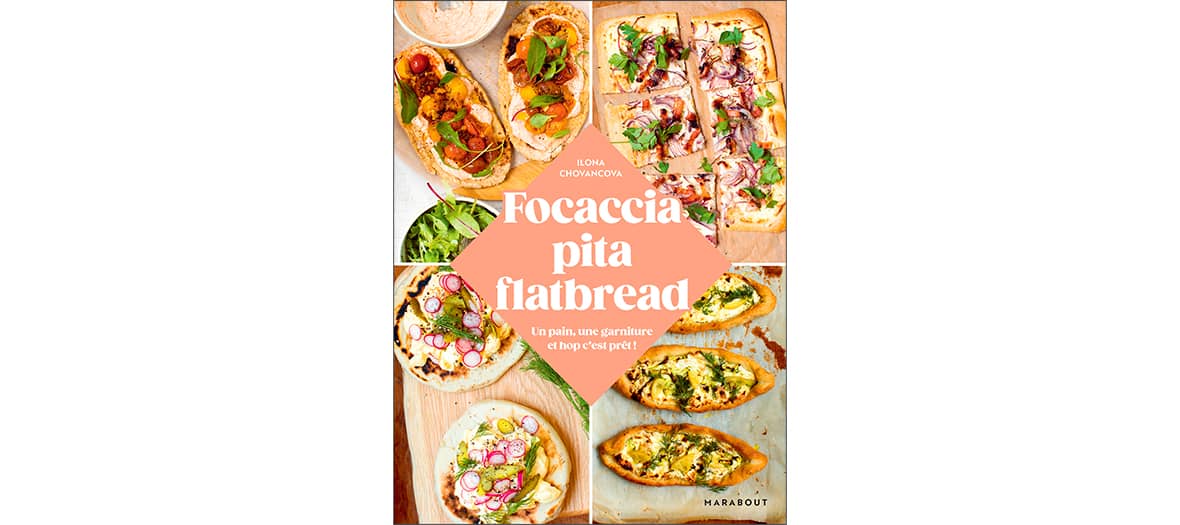 Ingredients to shop
500g flour
70g olive oil
330-350g water
20 g fresh yeast or 8-10 g dry yeast
4g sugar (optional)
8g salt
250g cherry tomatoes
3 cloves of garlic
1 teaspoon dried oregano
50g olive oil
salt pepper
Preparation
In a bowl, pour 100 g of lukewarm water, then add a pinch of sugar and the fresh yeast. Mix and let sit for 10 minutes so that the yeast begins to activate. Pour the
flour in a bowl or in the bowl of a food processor and add the remaining water, sugar and salt. Add the active yeast, then knead for 2-3 minutes. When the dough starts to be elastic, add the olive oil in two batches without stopping kneading. Continue kneading until the dough is very elastic, shiny and easily detaches from the bowl of the robot or the salad bowl. Oil a rectangular baking dish with rims (17 x 24 cm) or a dripping pan, then invert the dough into it. Flatten it with the palms of your hands to even it out. Cover with a tea towel or wrap in cling film and leave to rest in a warm, draft-free place for at least 1 hour or until doubled in size.
Wash the tomatoes. Peel the garlic cloves then cut them into very thin slices.
Preheat the oven to 230°C. Oil his hands and, with his five fingers, make holes all over the surface of the dough. Mix 50 g of water with 50 g of olive oil, then pour the preparation over the dough. Spread the tomatoes and chopped garlic. Sprinkle with oregano. Drizzle with olive oil. Salt and pepper. Bake 15-20 minutes. It's ready !

Also discover the best pasta recipes and Véronique's incredible lasagna recipe