This very old recipe is originally from the old Jewish area of Rome, in the ghetto. Cultivated in large quantities around the surrounding countries, in Rome artichokes are an accessible ingredient, everyone has access to, loved and cooked with lots of taste.
For 4 persons
Preparation : 10 min
Cooking : 15 min
Wash the artichokes. With the help of a very sharp knife, remove the outside hard leaves, cut the tips and turning them, all the dark and tough parts. Peel the stem to remove the stringy part and keep only 3 to 4 cm of the end part, in order to obtain artichokes in a nice ball, with their stem. Dip them in lemon water to avoid them becoming black.
In a deep pot, prepare the frying bath. Heat the oil without letting it smoke.
Carefully drain the artichokes by shaking them.
Delicately, spread out the leaves to open the artichokes into a rosace, like an open flower, without detaching the leaves.
Pulverize the artichokes with white wine so that they are nice and blown up by the frying, hence crunchy. Dip them head down in the oil, so that they are entirely immerged.
Allow to cook on average flame during about 10 to 12 min. Rotate the artichokes so that they are cooked and coloured on all sides.
When the artichokes are golden and crunchy, with a ladle, remove them from the frying bath, drain them on absorbing paper, Sprinkle with fleur de sel and pepper, serve immediately.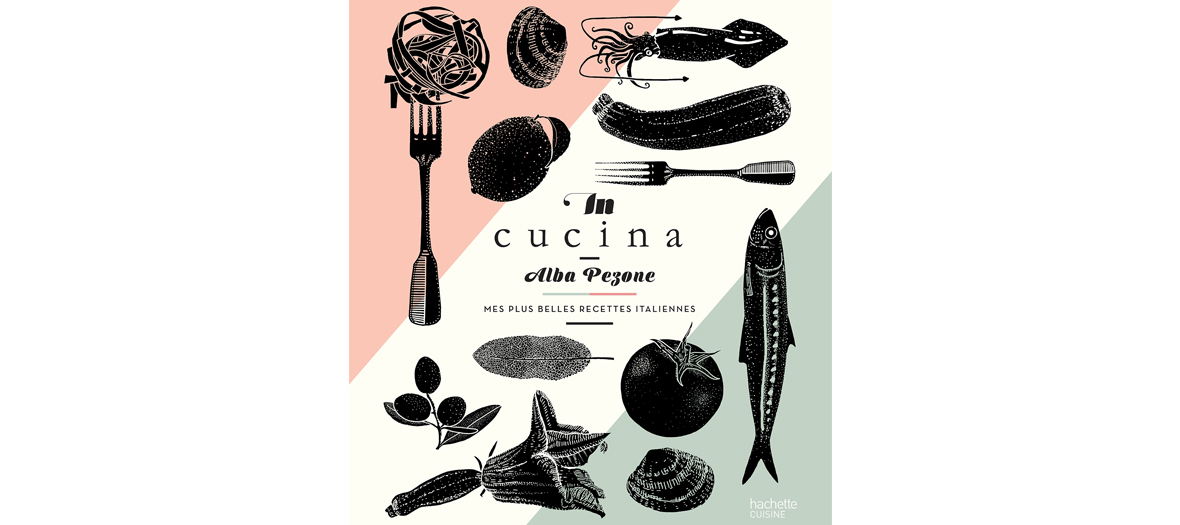 « Recipe excerpted from the book In Cucina by Alba Pezone, published by Hachette Cuisine. Photographs : Nicolas Lobbestaël. Styling : Soizic Chomel De Varagnes. »
Also discover the artichokes with pesto and garlic flower and the recipe for small stuffed cougette.