© Guillaume Czerw
"It's the most gourmet of hot-dogs. Keep the rest of the salty butter caramel and do with it… as you wish: tartines, sandwiches, or simply eat it with a spoon", explains Christophe Adam, the star pastry chef, creator of l'Éclair de Génie, at the origin of the book, Fraise published by Éditions de La Martinière.
FOR 4 PERSONS
THE LEMON-YUZU CREAM
Dip the powder gelatin during 10 minutes in the lemon juice. If you are using gelatin in leaves, dip these in very cold water.
In a double boiler bain-marie, combine the juice and the lemon zest, the eggs and the sugar.
Cook at 83 °C stirring while using a thermometer. If you are using gelatin in leaves, drain it and add at this moment.
Pass the cream through a sieve, then, while still stirring, allow to cool down at 45 °C.
Then add the butter and the yuzu juice.
Mix with a hand blender and et transfer the cream into another recipient.
Keep it for at least 2 hours in a fresh place before use, then introduce it into a smooth pouch.
THE CARAMEL WITH SALTY BUTTER
Cook the sugar and the glucose until you obtain a brown caramel.
Away from the fire, uncook this caramel with the warm cream in a casserole being careful of projections.
Add the fleur de sel and cook at 105 °C using a thermometer.
Finally, add the butter, mix with a hand blender, place in a recipient and allow to cool down.
THE MONTAGE
Wash and remove the stems of the strawberries, delicately wipe them dry with absorbing paper. And cut into pieces.
Slightly toast the slices of brioche or the hot-dog buns slit in half.
Assemble them into a sandwich, open them on one side and slightly tighten the other side in one hand. Spread the inside generously with lemon-yuzu cream.
Garnish with strawberry pieces. Since they stick out of the sandwich, they need to be stuck with salty butter caramel; don't hesitate to use a good dose.
Taste and serve immediately.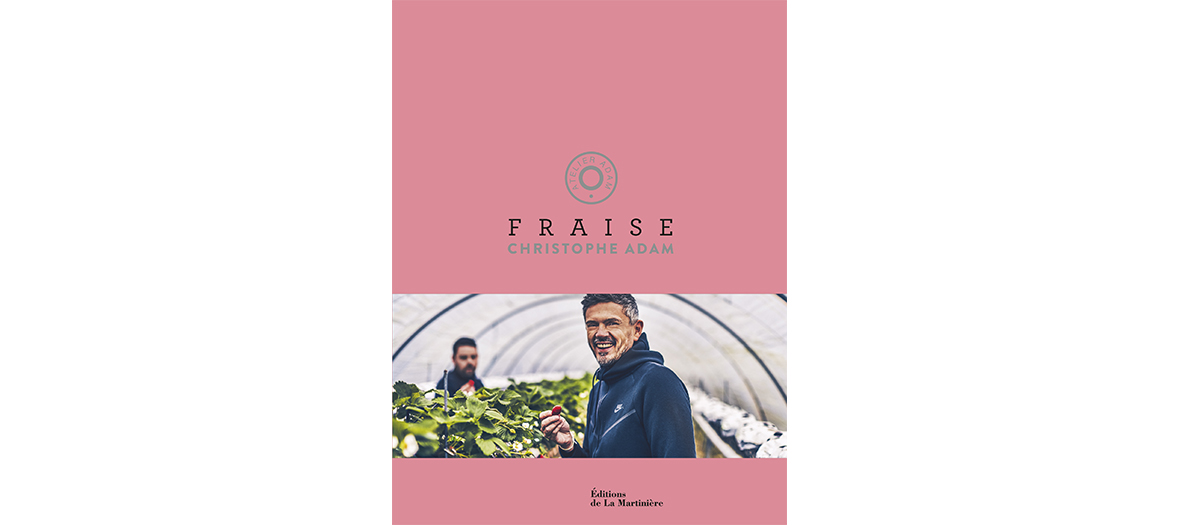 Fraise, by Christophe Adam at the Editions de La Martinière, 12,90 €.
Also discover the porridge with strawberries and the smoothie bowl with mirabelles and strawberries.