This is the battle series of this season. Who will get the most ratings between House of the Dragon and The Rings of Power ? The Game of Thrones and Lord of the Rings prequels , released a week apart on OCS and Amazon Prime Video , are sure to delight fans of the genre. After our review of the first , we explain why fans of Tolkien 's saga should watch The Rings of Power , available from September 2.
An atmosphere faithful to Tolkien… and Peter Jackson
With a tidy budget of over $400 million, it's now the most expensive series of all time. Phew: the beauty is there, with settings as majestic as in the Oscar-winning films of Peter Jackson and whose mystical, lyrical and melancholic atmosphere respects to the letter the masterful writings of JRR Tolkien . And yet, the showrunners could only rely on footnotes from the author, who only skimmed over this period of the Second Age in his masterpiece initiated in the 1920s. realization, Juan Antonio Bayona ( The Impossible, Jurassic World: Fallen Kingdom ) signs simply mesmerizing plans.
A promising plot
If Do It In Paris was only able to watch the first two episodes (a real epic in itself, as the secret had to remain intact), they are more than promising. The first will probably leave the impatient marble, corresponding more to a setting up of the pawns than to an adventure in itself. But from the second, we begin to clearly visualize major issues, announcing a dark evolution to come.
And we necessarily expected it, since The Rings of Power initiates, for the first time on screen, the event that will make possible the supremacy of the terrible Sauron , determined to exterminate the free peoples of Middle-earth. Namely: several thousand years before the events of JRR Tolkien's books The Hobbit and The Lord of the Rings , when the Rings of Power were forged. Yes, but here it is: smarter than the others, Sauron will decide to forge one on his side to rule them all. And here is the drama.
Galadriel more badass than ever
We already loved the cult character of Galadriel , embodied on screen by a mysterious and fascinating Cate Blanchett . In the Amazon version , actress Morfydd Clark reveals herself as a troop-leader warrior who seeks to alarm the world (in vain?) about Sauron's return. It's hard not to be fascinated by the narrative arc of this elf of royal lineage, soon to be overpowered, who seems to have at this moment for only support a ham Elrond , camped by Robert Aramayo ( Game of Thrones , Mindhunter ). Looking forward to more…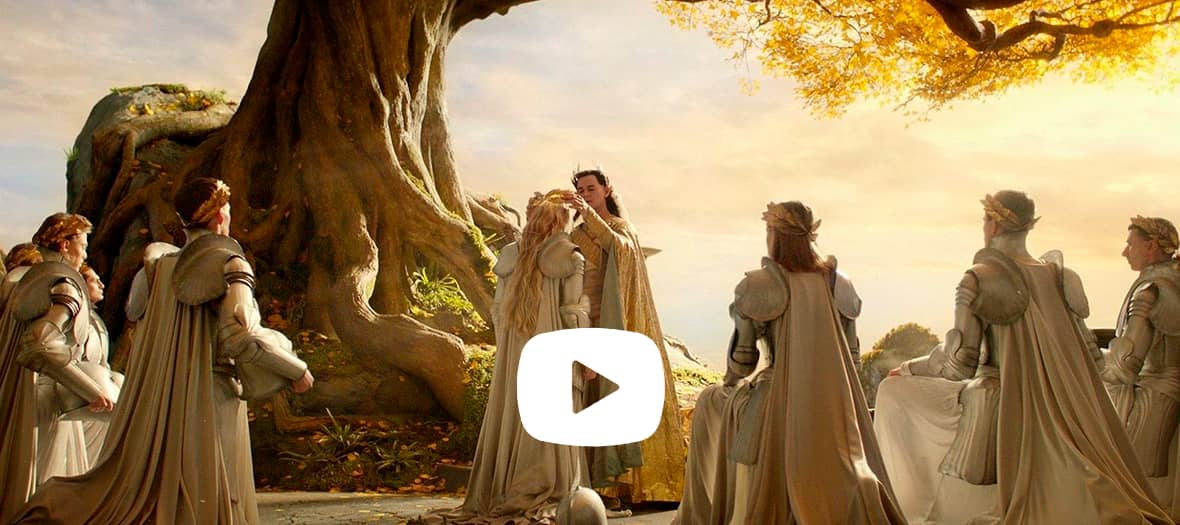 Already available on primevideo.com
Also discover our opinion on House of the Dragon and the best series of the moment.