Sultry evenings, glittery dresses, sluttiness, SM fantasies and troupe: that's the explosive cocktail of Little Birds, the new series with Juno Temple available on Starzplay on February 14. Watch it as a couple or solo to turn up the heat on a simple TV set...
If you liked...
Les liaisons dangereuses, book and film, as well as the erotic short stories of Anaïs Nin whose series is directly inspired.
The pitch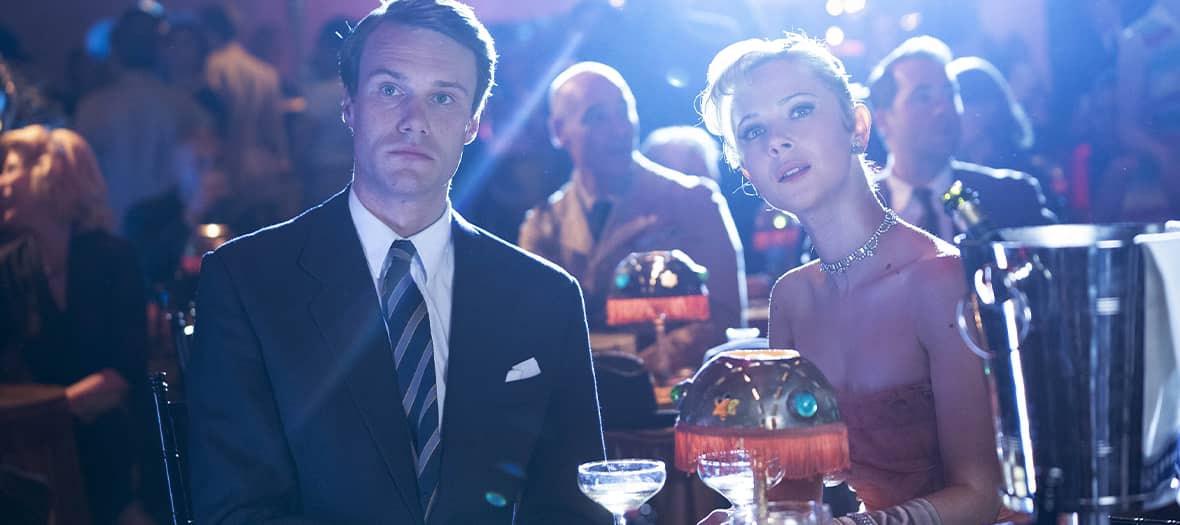 Tangier, 1955. The New York heiress Lucy Savage arrives with her candor and pretty blond hair to join her future husband Hugo. Small snag: the latter prefers men, especially the company of a handsome Egyptian aristocrat, and refuses all the advances of his bride. In spite of everything, this small world gets along well and respects itself, so much so that they start to frequent together the bohemian orgies of Morocco. In the heart of the lust, a dominating prostitute who makes men totally crazy and does not fail to give birth to a fantasy to our newcomer ...
Her cool potential?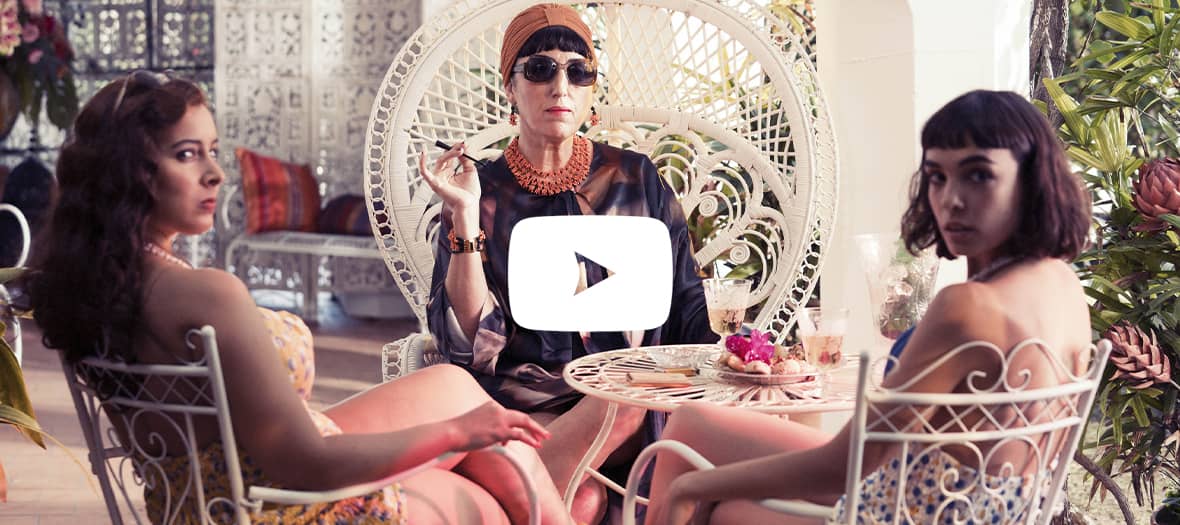 Directed by Stacie Passon (also behind the camera for House of Cards), Little Birds is full of glamour and glitter. In the lead role, we discover a Juno Temple (also in the casting of the last film with Justin Timberlake) delicate as an ingénue to deny worthy of the mythical Cécile Volanges de Laclos. Between worldly evenings hosted by a Rossy de Palma totally lit, jealousy crises and financial stakes, this nice didactic fable takes on airs of sentimental and sexual education and takes us into a deeply dreamlike fantasy universe, well and truly worthy of Anaïs Nin.
Available February 14th on Starzplay
and also...
Paris Police 1900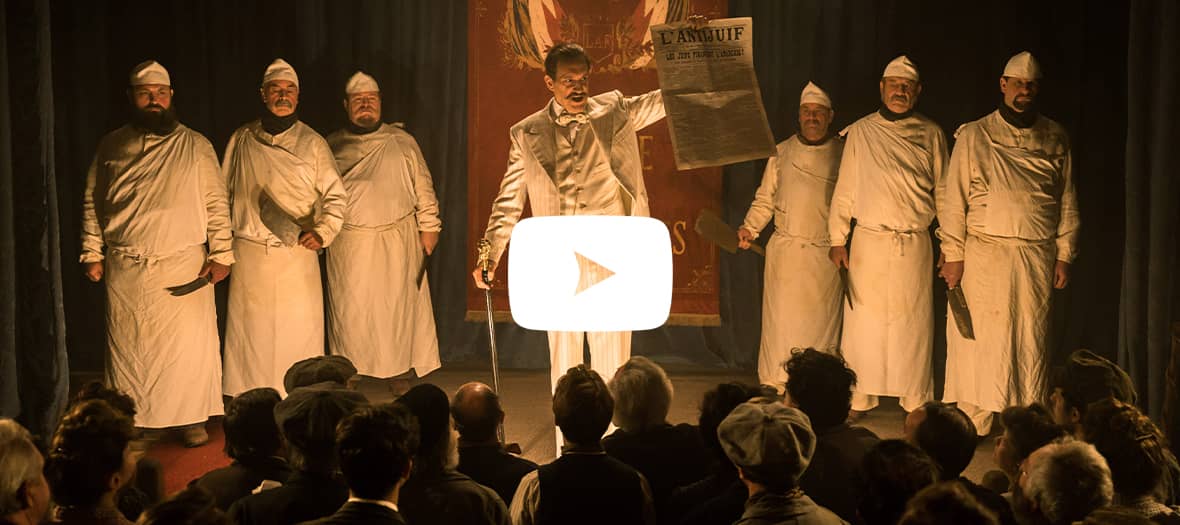 If you liked… The brilliant historical reconstructions of the Bazar de la Charité and J'accuse by Roman Polanski on the Dreyfus affair.
The pitch. In 1899, Félix Faure had just died in more than ridiculous circumstances. The Republic is totally weakened by the rise of anti - Semitism and nationalism in the midst of the Dreyfus affair . A young crime inspector '( Jérémie Laheurte ) sees the sordid murder of a stranger as a way to stand out. It was without counting on the latent corruption which reigned then in the police force, in the infancy of the great scientific advances… In parallel, anarchists are planning a coup d'etat. Did you say Belle Époque?
Its cool potential? Sensitive souls refrain ! Police investigations, autopsies and anti-Semitic meetings spared no blood spurts and close-ups of the flesh of corpses. You have been warned.es These considerations aside, Fabien Nury ( Guyana ) signed with Paris Police 1900 the densest and darkest series of the start of the year, with impressive historical documentation and an effective cast (special mention to Hubert Delattre , right in his dirty role of ultraviolent anti-Jewish, and Christian Hecq of the Comédie-Française as a medical examiner). With, in the background, the only choices offered to women in this authentic male dictatorship: to be the mother or the whore.
From Monday February 8 at 9 p.m. on Canal + and on myCanal
Free!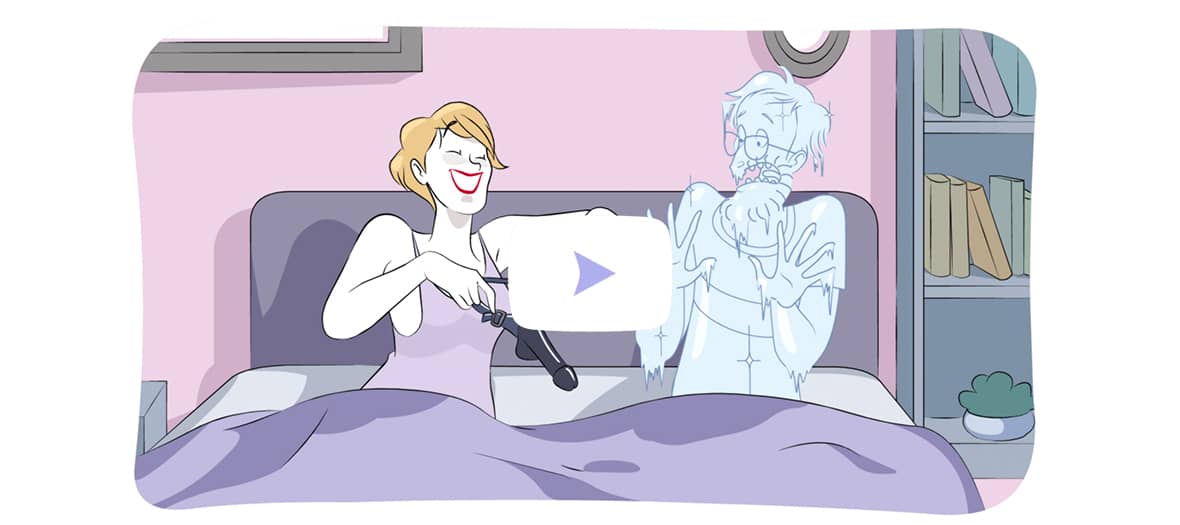 © Magneto 2 Minutes ARTE France - 2020
If you liked ... Love has its networks and other militant animation series.
The pitch. Adapted from the Manifesto comic book to free itself from sexual dictates , this series written by Ovidie and Sophie-Marie Larrouy from the brilliant illustrations of Diglee is available in microformats of less than 4 minutes, with the voices of super guests like Ocean or Lison Daniel (The Characters) . Ten necessary episodes which decipher with humor and without detour the injunctions still imposed on women. Starting with the sperm superpowers . Why would the over-valued male liquid beg to be swallowed with delight when the sight of a bloodstain in a woman still causes ultimate disgust?
Its cool potential? At the same time funny, full of information and super informative, this little educational gem is to be put in the hands of all Generation Z and offers a hell of a sociological reminder: sodomy imposed on women (but never on its gentlemen) , the right to make love even when you have your period, without forgetting the grass question: " Why 75% of 18-25 year olds opt for full or semi-full bikini waxing" when it hurts horribly?
Available on Arte.tv
Your Honor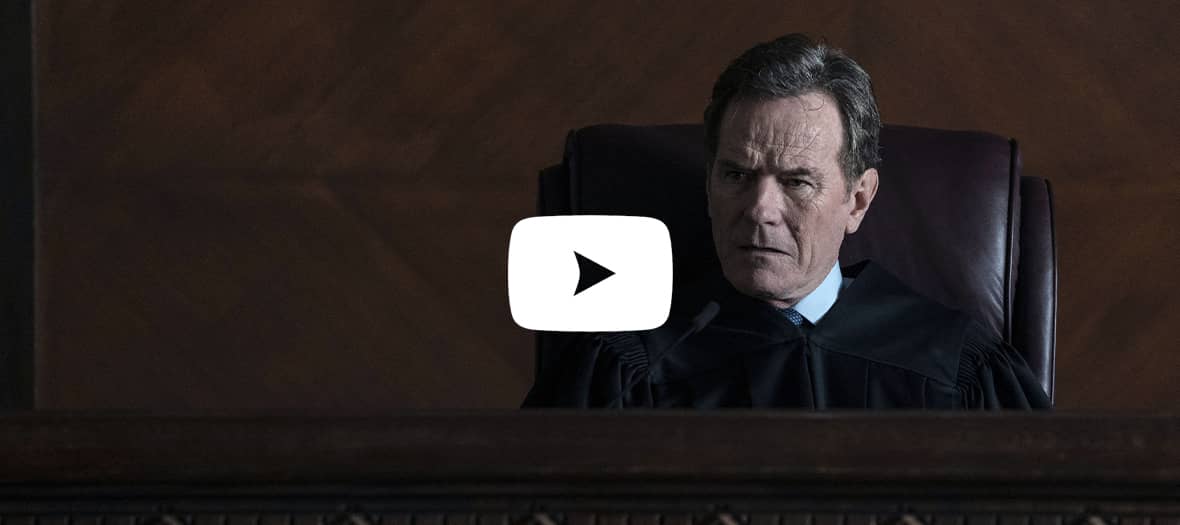 © Skip Bolen/SHOWTIME
If you liked… The Wire .
The pitch. The son of an upright and respected judge in New Orleans commits a hit-and-run after crushing the son of the Mafia ... Michael Desiato (played by the fantastic Bryan Cranston from Breaking Bad ) has no other choice but to deny all its principles and finds itself embroiled in the game of corruption and abuse of power.
Its cool potential? The new creation of Peter Moffat's showrunner, inspired by the Israeli series Kvodo , asks a universal question: " How far would you go to save your children? ". This atmospheric thriller dissects both the moods of a man of justice torn between his humanist ideal and his love for his son, while painting a dark and delicate social portrait of this forgotten America in Louisiana.
Available on MyCanal
Dietland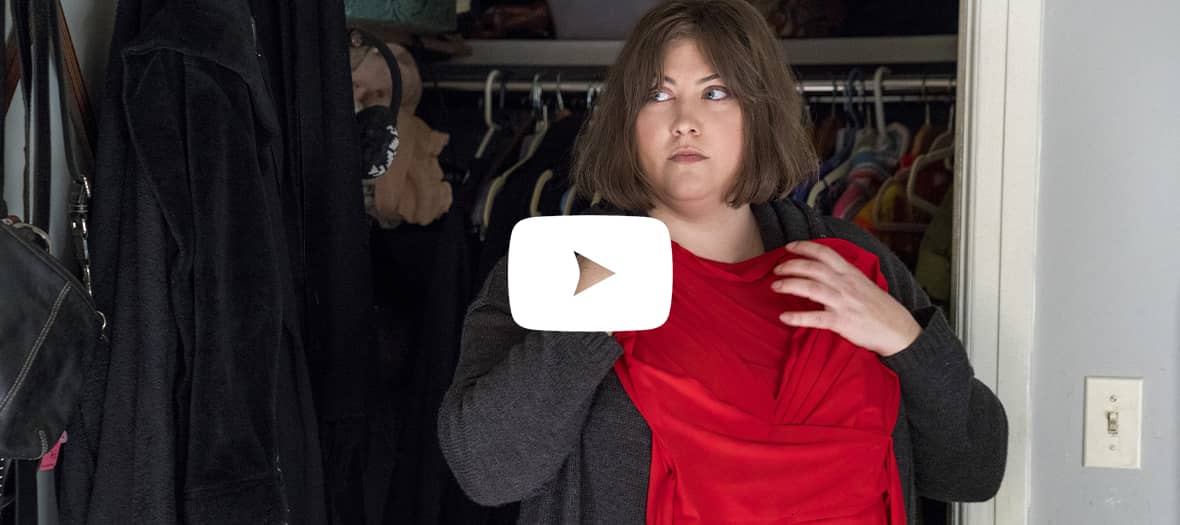 © TWD productions LLC Courtesy of AMC
If you liked… Girls , the highly feminist series by Lena Dunham and I May Destroy You by and with Michaela Coel on rebuilding a woman after rape.
The pitch. Ghostwriter for a women's magazine, Plum ( Joy Nash ) is by her own admission " fat " and fundamentally lacks self-confidence in a society that marginalizes her and forces her to lose weight. Reserved, she is approached by a sort of terrorist militia worthy of an armed league of #metoo which coldly assassinates sex criminals… but not only. Or how the victims of patriarchy become veritable furies ready to do anything to eliminate the diktats imposed on women.
Its cool potential? The series has not been renewed for a second season, and that's a bit of a shame. The reception also greeted the inventiveness of the story and its realization with inserts of illustrations in particular to show the incessant nightmares of Plum, and especially, for once, a story of fat that does not become thin. Despite a crazy side, Marti Noxon ( Buffy against the Vampires , Sharp Objects ) in the scenario manages to make the dark and revolutionary flavor of Sarai Walker's novel. Julianna Margulies ( ER , The Good Wife ) turns out to be deliciously unbearable in a role of unscrupulous editor worthy of Miranda Priestly .
From Sunday February 7 at 8:55 p.m. on Téva and in replay on www.6play.fr
The Zona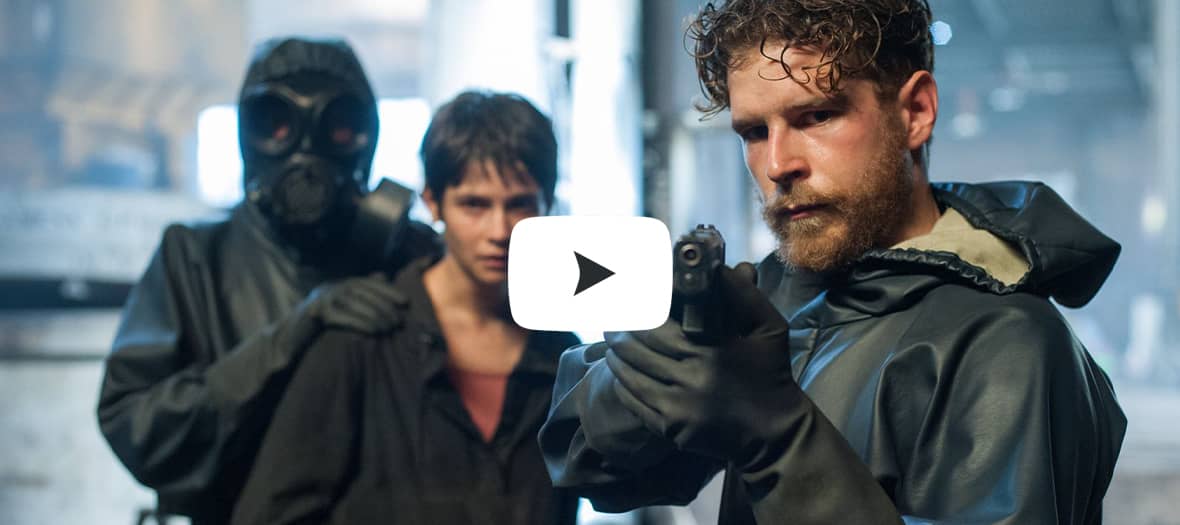 © FR_tmdb
If you liked ... Chernobyl and the atmosphere of Scandinavian thrillers which are on the rise.
The pitch. A nuclear accident in northern Spain leaves a devastated region isolated from the rest of the country to avoid contamination. 3 years later, at the time of the commemorations, Héctor Uría, the police chief who lost his son in the disaster, finds himself in charge of an investigation into a series of murders. His investigations will quickly disturb the authorities.
Its cool potential? Unanimously hailed by Spanish critics, this dystopia explores a family drama and an affair of corruption in an apocalyptic universe and landscapes of chaos that are both hyper aesthetic and astonishing. In short: real-conspiracy that changes news channels on a loop.
Available from February 4 on Salto
Also discover the small listing of the best series of January or Losing Alice , the new Israeli series available on Apple TV .