1989, United States: Dr. Nancy Jaax , played by Julianna Margulies (Golden Globe for Best Actress in The Good Wife ), Colonel of USAMRIID (Research Institute for the United States Army) is tasked with detecting the viruses infected with monkeys, laboratory guinea pigs in Virginia .
It will take a whole series of tests to find out that it is the extremely contagious and deadly Ebola filovirus . The objective is clear: to contain the virus to prevent any contamination and thus avoid disaster. Back to the terrifying story of this true story .
An ultra rigorous protocol
While everyone is talking about simian fever, Nancy, the hyper rigorous and daring colonel , does not believe it and suspects something much more substantial: a filovirus .
To prove it, with the help of scientist Orman ( Lenny Platt ) then Dr. Wade Carter ( Liam Cunningham , Ser Davos in Game Of Thrones ) specialist in the Ebola virus, she carries out a battery of tests . From level 0 to level 4, she follows the protocol to the letter.

Make way for the lab researcher's flawless equipment : a blue coat buckled on all sides with gloves, tape, a helmet and yellow rubber boots. Not the slightest bit of skin should stick out.

" Welcome to the red zone ": the tone is set. Nothing should contaminate the particles.
But how to contain a so-called deadly virus present on American soil?
A historic moment
This series, inspired by the eponymous bestseller by Richard Preston, calls into question the means put in place to manage a global health crisis, between politics and humanity.

And when we know that today still 1700 deaths have been recorded in the Democratic Republic of Congo for 1 year following the Ebola virus, it is cold in the back. National Geographic plays card on the table by offering at the end of the last episode on Sunday October 6 a documentary on this subject: " Ebola virus alert ".

The Hot Zone, first episodes September 22 on National Geographic, available with CANAL +.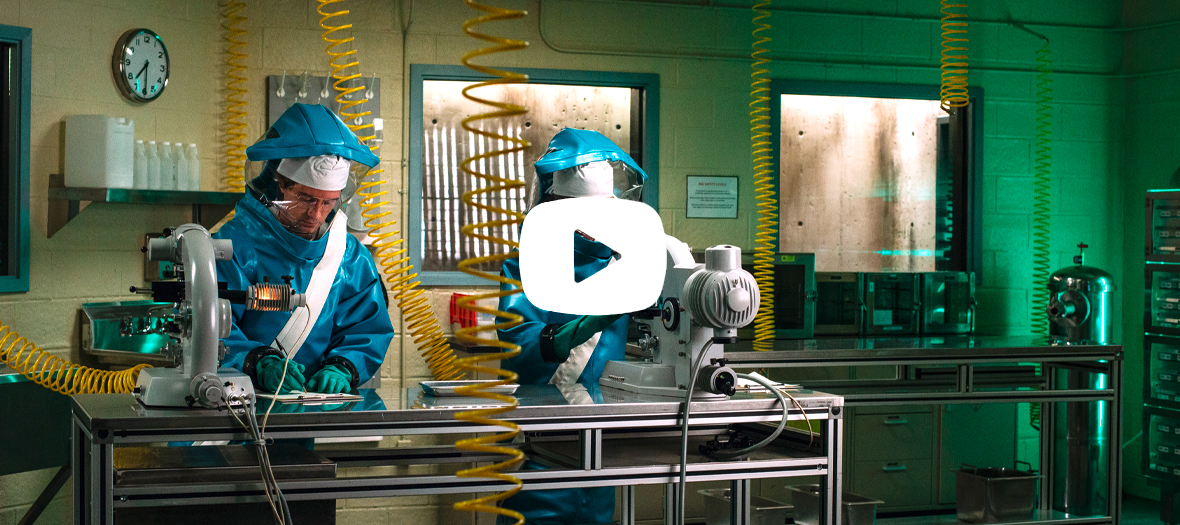 Also discover Carnival Row , the series with Cara Delevingne and Orlando Bloom.