Whooping cough of more Instagram followers since its creation 250K late 2018, the account became cult I am fighting clit gave birth to a book as cool incurred that throws all taboos on women's sexuality. With punchlines galore, the author, Camille, 22, puts the spotlight on white discharge, porn or even the look on her own body. Three things to remember to sweep away your complexes:

Porn is also for women!
No need to blush if you too, like all your fellow guys, like to watch Pornhub, Redtube, XNXX or Beeg . Because female masturbation has nothing to envy to male handjob (solo orgasms are also often the best), Camille recalls that the hashtag #pornforwomen perfectly demonstrates that porn is, at its core, addressed to men. " Like we need a soft, lean type of porn for us women. We shouldn't be shocked. Especially not, let's see! »Psst: being in a relationship is not synonymous with prohibiting masturbating, whether you are a team with fingers or a shower head. To good hearers ...
You have the right to say no ... until the last minute
Notice to those who feel obliged to give in to advances for having played the seductress. To those who feel obliged to go as far as penetration for having warmed their partner. No.
Your body is yours. Your strictest right is to do with it what you want, when you want: " Even if the condom is put on and you have sex like you did." Even then, if I say no, it's no. Know that there is never a moment when we have gone " too far " to stop. "
Hair and white discharge, nothing more natural!
A little useful reminder for the most complexed: ALL women have white discharge. Better: this fluid is what allows the kitty to self-clean. Ditto for the hairs: why complex on a delayed waxing of the bikini line when the guys do not even think about our opinion on their bush? " To this scandal about my pubic hair knowing that you are in a tuft of space, Christmas bush mode, Chewbacca is back (...) ".
Finally, big up for vaginal farts: a little reminder to men, this phenomenon only exists following the penetration of these men, often following more or less acrobatic positions.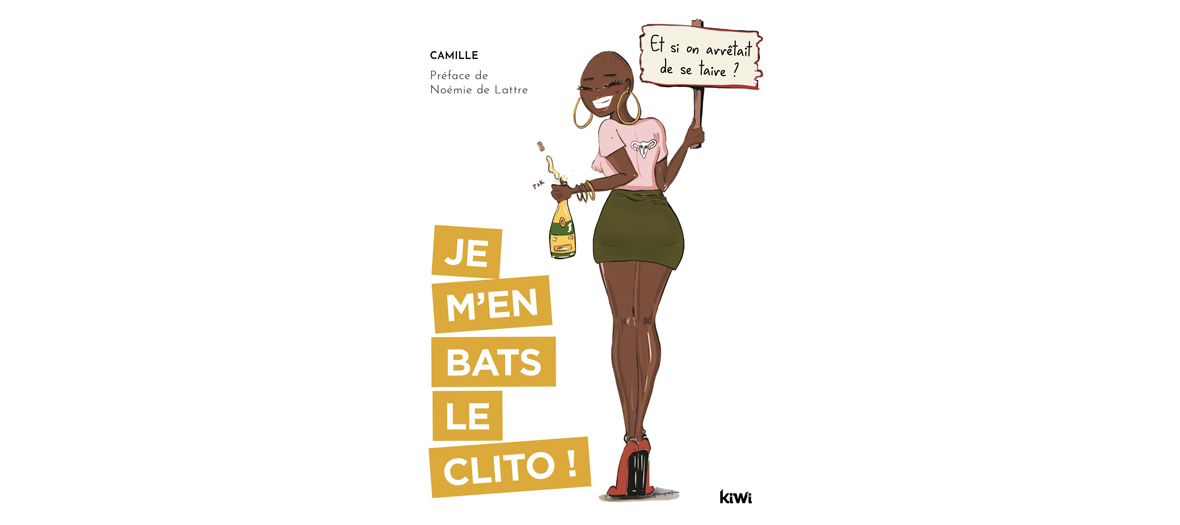 I don't care about the clit , Camille, Editions Kiwi, € 14

Also discover: the series that talks about rules without taboos and when the French talk about sex.