It's a pretty couple story that the brand new Israeli series is talking about in the international press. And that's where it happens, since The Attaché tells in ten 20-minute episodes the Parisian epic of an Israeli immigrant. A story full of contrasts, written and directed by Eli Ben David ( The Cousin , Anachnu BaMapa ) which also gives the answer to the revelation Héloïse Godet ( Cologne PD , Fool Moon ), available on Starzplay from March 14.
Hostile Paris
Drummer in a successful group, Avshalom leaves everything to follow his wife Anabelle, appointed attaché to the Israeli embassy in Paris . They enroll their son in kindergarten and together imagine a romantic break year. Except that the day of his arrival corresponds to the night of panic of the Bataclan attack ...
Gnawed by paranoia , rejected by his fellow musicians, suffering from the language barrier like Lost in translation , jealous of his wife's success, Avshalom indulges in a big crisis of masculinity and fatherhood. Clearly, he becomes a nice pain in the ass and happily takes advantage of everyone's patience to comfortably revel in his misfortunes.
Back in November 2015
The Attaché oscillates - sometimes a little too abruptly - between drama and comedy, and Avshalom's efforts to amuse his son, as lost as himself, by playing the clown (hello Roberto Benigni ) in no way conceals the unhappiness that he is experiencing. gradually destroyed.
But what is most striking is this dreadful reminder of the surrounding disaster in the aftermath of the attacks. The obsession with continuous news channels , the suspicious glances thrown at shady passers-by in the street and the fantasized disaster scenarios plunge us back into a post-apocalyptic atmosphere that we have no doubt tended to forget too quickly ... It must be said that, precisely, this stressful situation actually really happened to Eli Ben David , now himself a Parisian.
Series of portraits
Without going as far as the unbearable Emily in Paris , The Attaché endeavors (ha, ha) to portray a truly cowardly portrait of Parisians who neither speak a word of English nor make any effort to integrate the newcomer.
The very well-screwed dialogues serve despite everything as beautiful characters worked on the line, like Avshalom's dad, a Moroccan Jew passing through Paris to boost the morale of the troops. A breath of fresh air!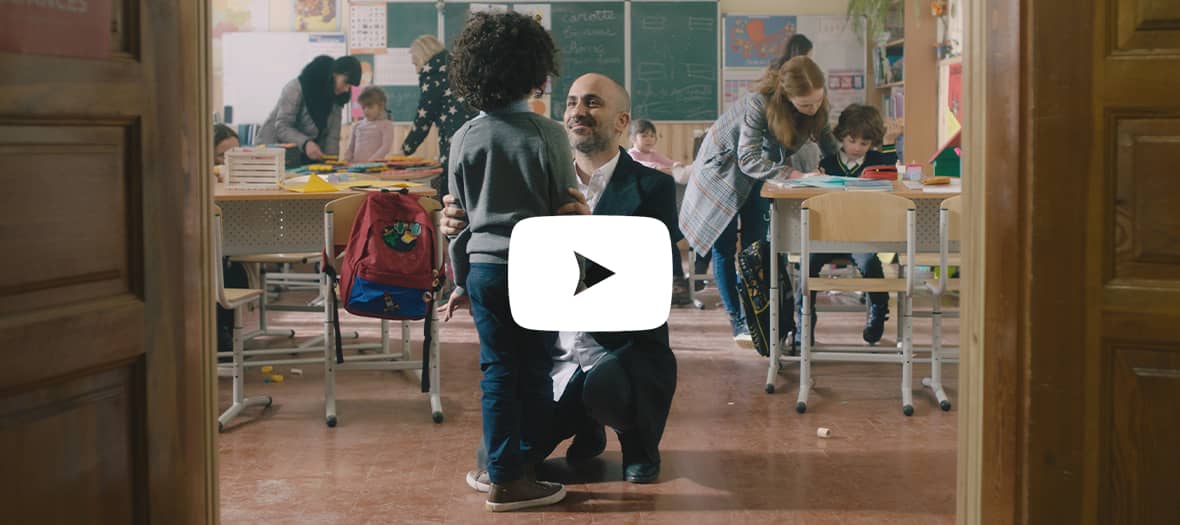 Available from March 14 on Starzplay.
Also discover 4 things to know about Billie Eilish and our good reasons to watch Firefly Lane on Netflix .
© Abot Hameiri