At just 19 years old, she is the performer of the musical theme of the upcoming James Bond No Time To Die , has won no less than 5 Grammy Awards , hardcover at Coachella and on tour in Europe and is followed on Instagram by 76 million people. subscribers including music stars Justin Timberlake, Britney Spears, Cardi B, Christina Aguilera and Jennifer Lopez.
You will understand, with her soft voice and oversized hip-hop looks sponsored by Vuitton, Off-White and Gucci, Billie Eilish is the new artist to watch absolutely. Apple TV + broadcasts from February 26 the documentary of 2.20 ultra-provided on the rising star of the song, between innate gift for music and deep adolescent discomfort. Here are the 4 aspects to remember about this modern anti-heroine ... while waiting for the release of her second album in 2021.
His music is a family affair
Nourished by artistic creation in all its forms thanks to her actor parents, she grew up in Los Angeles in a close-knit home, following courses only by correspondence. Even today, his mother accompanies him to his concerts and lodges him in the family cocoon among the dogs and visiting friends.
But the one who follows her squarely on stage and comforts her when everything is going wrong is her brother Finneas . Unparalleled musician, he composes all his songs to the extent that Billie refuses to tackle it, terrified that one could criticize one of his own creations. You talk about a lack of self-confidence ...
She struggles every day against her dark side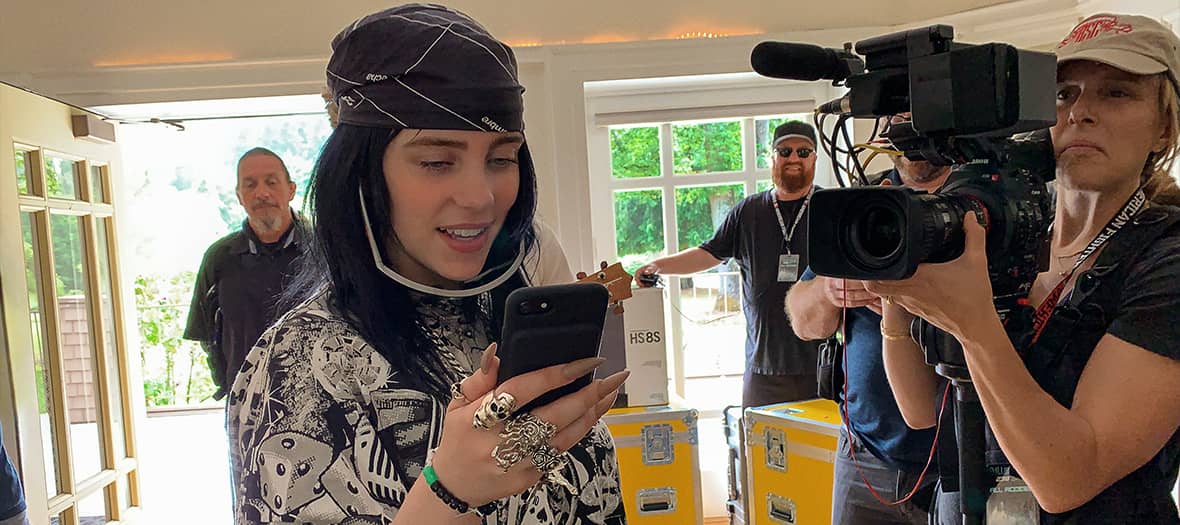 Although adored by her millions of young fans and surrounded by her family on a daily basis, Billie Eilish is literally consumed by loneliness. On edge, the teenager feels a deep misfortune, affected since childhood by Gilles de la Tourette syndrome which manifests itself in her only by impressive physical tics in times of stress, which we witness in front of the camera of RJ Cutler. .
Never satisfied with her performances, oscillating on stage between moments of jubilation and tears by interpreting her songs I love you on her boyfriend (obviously not always nice) and her song Listen before I go which addresses suicide. It must be said that as her mother would say, " It's a terrible time to be a teenager ", especially since Billie explains that she was forced to stop everything she loved to do in life, especially dancing in cause of serious injury.
She worships Justin Bieber
From the age of 12, she confides, the singer literally fell in love with Justin Bieber , to the point of imagining that they were both living a real (one-sided) relationship: " He could ask me to kill my dog, I would ". The director manages to capture their very first meeting at Coachella (" He looked at me with his eyes !! "), a moving moment that shows the groupie on the verge of making her dream come true. Normal: his idol offers him to record a new version of his hit Bad Guy with his voice… The accomplishment of a lifetime!
Since then, the two remain great friends and the handsome blond has even said several times that he made sure that the young woman does not sink into the cogs of the system as he may have suffered. Nice, Justin.
It's still a big baby
Goofy moment from the docu. Backstage, Katy Perry wishes Billie Eilish good luck for her first Coachella concert. She claims that her " fiancé " ( Orlando Bloom , anyway ) is a big fan. He happens to take her in his arms, except that… the young star does not recognize him! After understanding his blunder, confused, Billie returns to see him and hugs him saying " I love you so much " as if she had always known who it was #lol.
Like this anecdote, Eilish turns out to be another big blundering and awkward baby: she doodles drawings of monsters, sulks, has teenage mini-crises, " hates pink " for fun, repeats on her reads as you revise a partial and slumps on the sofa when she answers reporters. And that's also what makes its charm: the insolent naivety of youth. Ah, how far it seems ...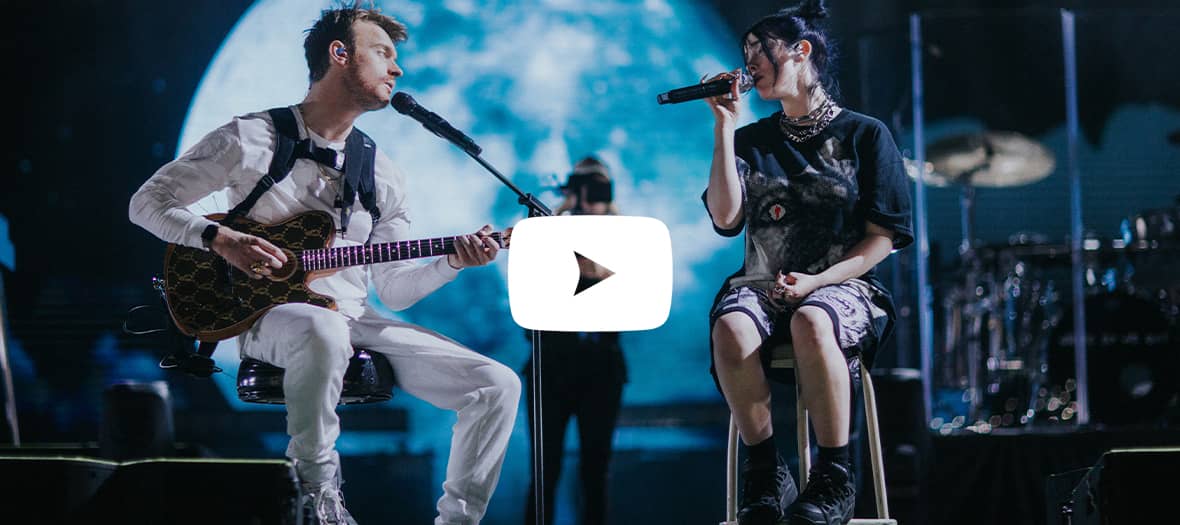 Billie Eilish: The World's A Little Blurry, on Apple TV + from February 26
Also discover Neuf Meufs, the new series of Emma de Caunes and the masterpiece with Zendaya available on Netflix .