Escape with you lover for a truly romantic weekend along the embankments of the Loire…
After a « Bonnie & Clyde » getaway, seek shelter at the Art Hotel to snuggle in total privacy. This authentic 19th century château, worthy of Sleeping Beauty, is decorated in an über-contemporary style with strong overtones of black and white.
In short, the ideal feathered nest for a modern romance in a super comfy and wildly arty setting.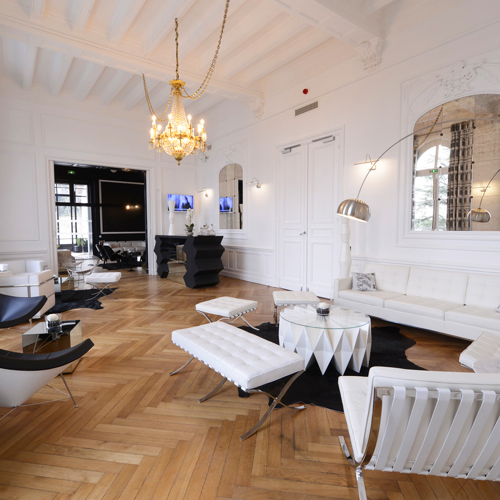 So clever, everything here is planned in order to be nice and warm during your stay. Room service is available with concocted dishes (velvety chowder from the sea, tortellini pasta with chorizo) or cheese and charcuteries platters, for a little sustenance under the comforter.
Tops also, the cozy and design bar, perfect to come sip a love potion at night fall.
And if you feel like taking a stroll or a breath of fresh air and local culture, go visit the neighboring châteaux …
Discover all the 100 other destinations on chateauxhotels.com