It's no longer a secret that plastic is highly polluting with more than 12 million tonnes per year ending up in the oceans. First green gesture to adopt for the start of the school year: stop using plastic water bottles and treat yourself to a very desirable water bottle to carry around, in your it-bag, on your desk, in your gym bag or to put on your table by night.
And like any fashion accessory, you have to choose the one that will hit the mark and match your style. It's up to you to choose from these 10 gourds , each one cooler than the next. You will love to be green!

Parisienne and So x Lund London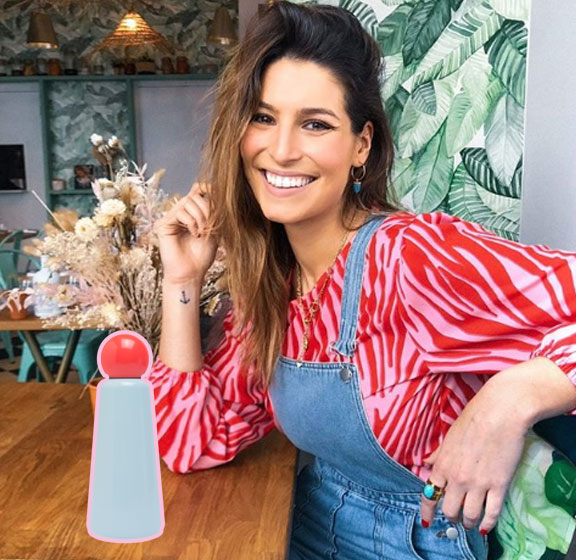 @ parisienne_et_alors
With its keel-style design and pop colors , the Laury Thilleman water bottle has it all. The eco-responsible Parisian and So brand (of which it is the muse and for which it regularly imagines collections) is joining forces with Lund London for an anti-plastic collab. Of course, we adhere.
Most ? Its recycled stainless steel material and its guarantee without PBA, PVC and phthalates. In short, the ecological gesture too beautiful.
La Parisienne Et So x Lund London , € 35.

Likes Skincare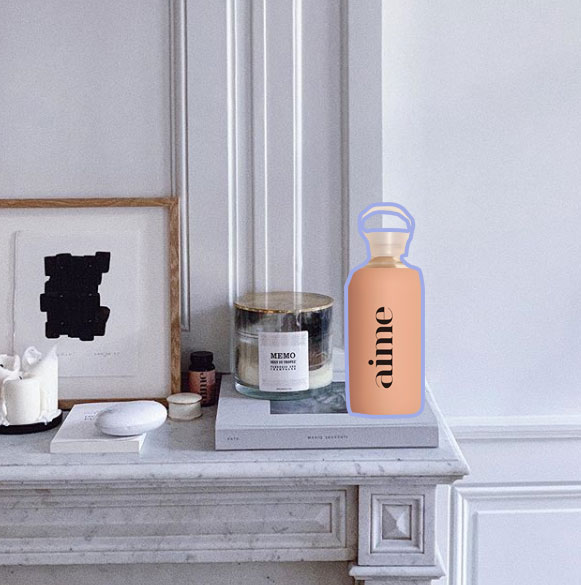 @biolux.swiss
Aime , the beauty label created by Mathilde Lacombe and François Morrier just a year ago, is launching a very glam collaboration with BRK gourds . The ideal compromise to hydrate your skin without polluting the planet, the bet has been won!

Most ? Chic and contemporary design .

Aime , available in store and online, at p. from 30 €.

24 Bottles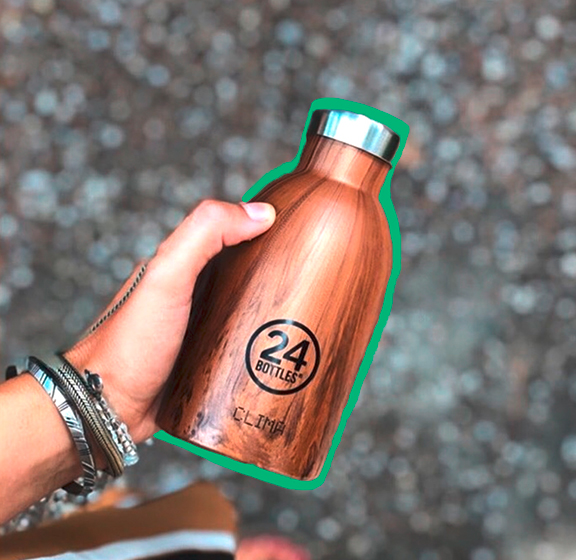 @carlootti
The Italian brand 24 Bottles is releasing a new Clima Bottle to keep drinks cold (for 24 hours) and hot (for 12 hours ) in a Scandinavian style , all in stainless steel , isothermal and without PBA, PVC or phthalates.
Most ? The anti-leak plug.

L'Exception , € 35 .

Plisson House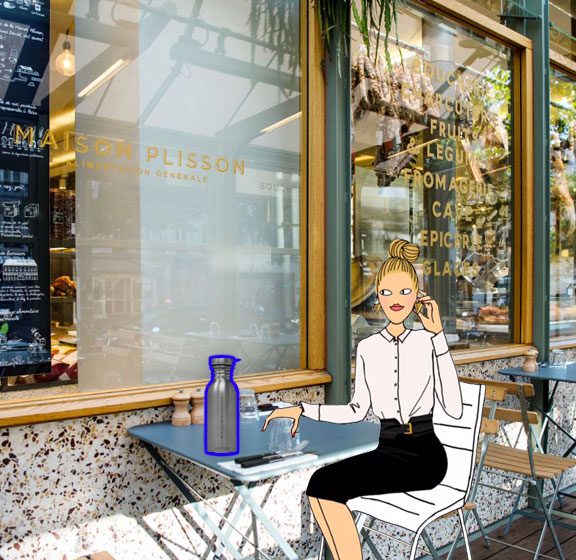 @ maisonplisson
It no longer sells bottles with its lunch formulas to stay in the " zero waste " spirit . But gourds to fill every time! Maison Plisson worked in collaboration with the French brand Gaspajoe to launch this pretty sober, chic and recyclable model, available in the new Petit Plisson restaurant in Montorgueil from the end of October.

Most ? It is made in France !

Petit Plisson , 14 rue des Petits Carreaux , 75002, € 20 a bottle .

The Conran Shop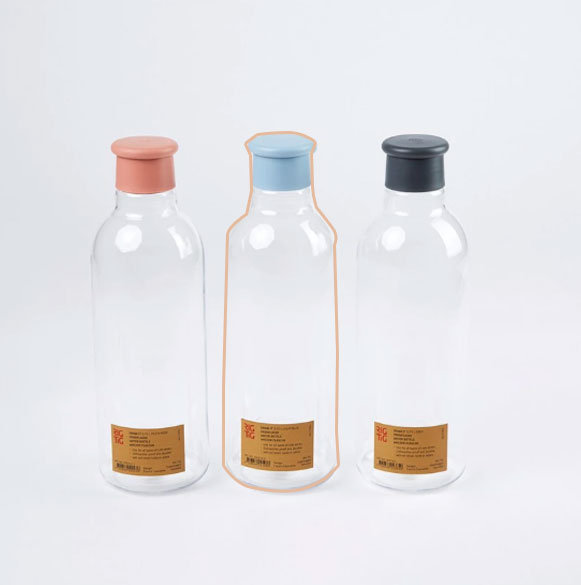 At Conran , we always find the cutting edge of design. The promise is still kept with this sublime DRINK IT water bottle , designed by RIG-TIG and made in Denmark, in BPA free plastic , reusable (almost) infinitely. The perfect solution for environmentally conscious small purses.
Most ? The colored screw caps .

The Conran Shop , available in store and online, € 14.95 .

Chilly's Bottle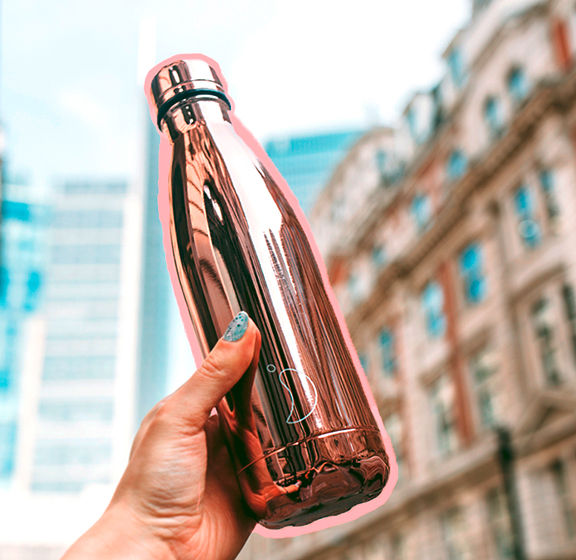 @chillysbottles
We no longer present them the Chilly's Bottle gourds which are a hit with Parisians . And for those who are starting to saturate pink flamingo, this pink gold brass version is all the more chic because it is also insulated . A winter must-have to always have a good tea or a lie down and save on the Starbucks in the morning.
Most ? Chilly's water bottles are customizable . We choose the pattern and color of the cap and the bottle for a made -to-measure gourd .

Chilly's Bottle , € 30 .

HAY x Swoden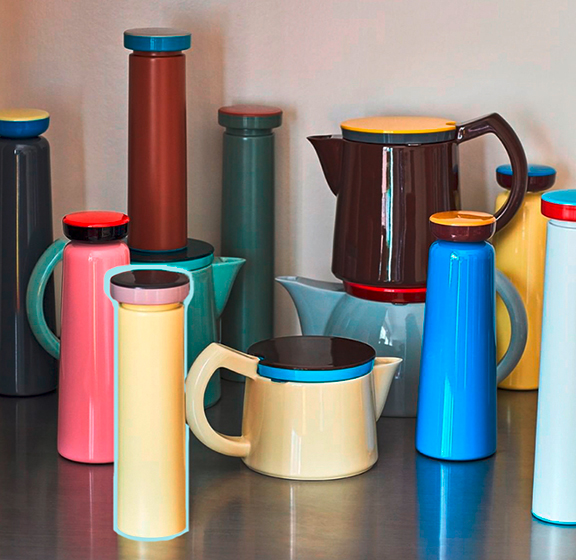 @haydesign
A small decorative object as a gourd! It's done with this sublime collab 'between the Danish brand HAY and George Swoden which offers a series of furiously cool little stainless steel bottles.
Most ? A series of cheerful colors with several sizes available. From ultramarine blue to powdery pink through tangy whitened yellow.
Fleux , available in store and online, € 35 .

Altermundi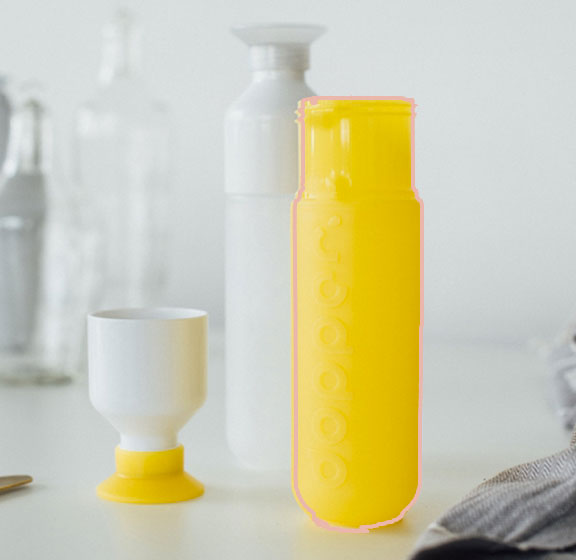 For a zero waste daily life , Altermundi , leader in fair trade , is creating a buzz with the ultra practical bottle of the Dopper brand . With flashy colors and an integrated glass , we save waste ... and dishes!
Most ? This bottle made in the Netherlands, guaranteed to be toxin-free , is even dishwasher safe up to 65 ° C!

Altermundi , available in stores and online, € 14.90 .

Monbento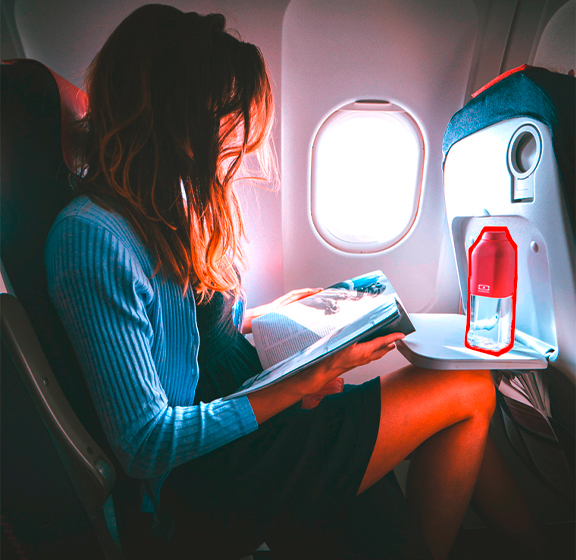 With its rectangular format, the timeless gourd made by Monbento , the kings of the lunch box, appears to be the most practical. Made in Tritan , an ultra strong plastic , it has the transparency and elegance of glass. Available in several sizes, the water bottle adapts to all working girls' handbags .
Most ? The format fits perfectly for a post-yoga fresh fruit smoothie .

Monbento , € 15.90 .

Aqua by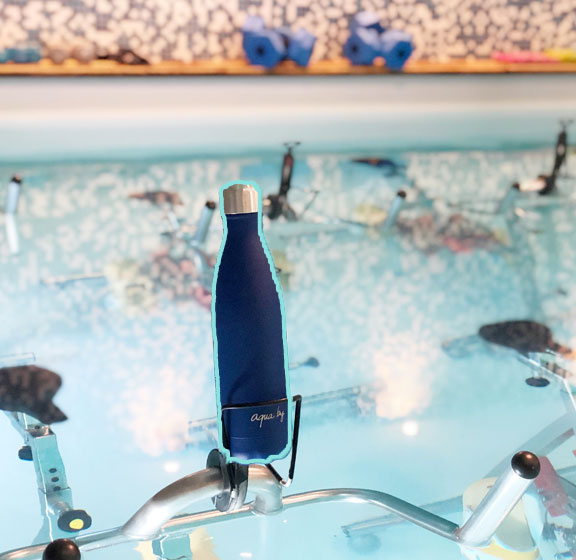 Since 2018, the Aqua by aquabiking studio has been protecting the oceans by donating € 1 to the Surfrider Foundation Europe association , for each package purchased. An eco-responsible approach that goes even further with the launch of their water bottles . No more excuses for not getting into sport!

Most ? 100% of the profits are donated to the association .

To shop in the Aqua by studios , € 25 .

Also discover the new pattern trends for decoration .