A professional treatment at home or in a luxury spa , a high performance tool, a complete layering … A quick tour of the best routines we have tested to find a radiant complexion and baby skin even in the dead of winter.
A pro at home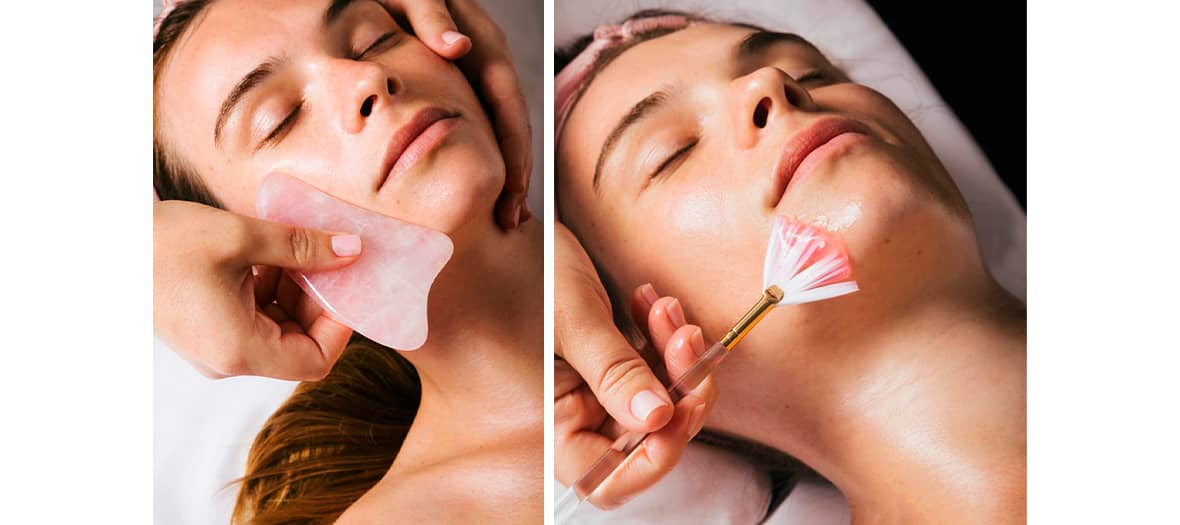 A radiance and anti-aging treatment lasting one hour without moving from the sofa, this is the promise of the duo Simone , specialist in home beauty and Odacité, the cult Californian brand pioneering the clean beauty movement. The two invite themselves to Parisiennes for Temple of Beauty , an exceptional tailor-made treatment that combines the targeted 100% natural Odacité products with a unique layering method broken down into several stages: manual massage and lymphatic drainage using of a Gua Sha follow one another to infuse deep into the skin a cocktail of serums, vitamins and antioxidants adapted to the nature of your skin.
The plus: the cozy atmosphere recreated as in a palace spa with soft music, comfortable massage table and good scents of essential oils.
Result: a well plumped baby skin, a radiant complexion and a calmed mind!
60 min home treatment , Odacité, 98 €
The high performance Gua Sha tool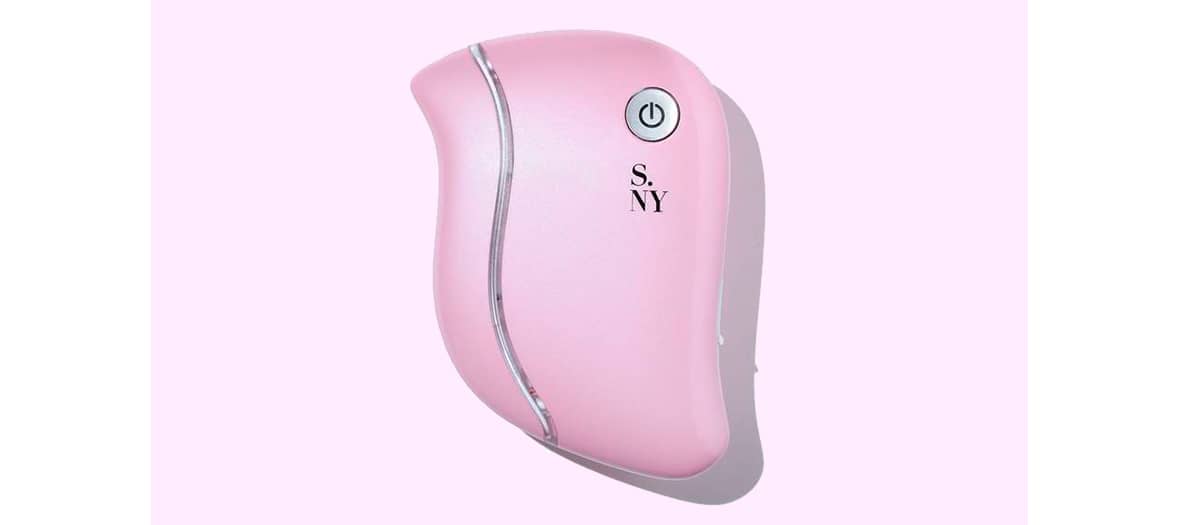 Well-tightened pores, firm, lifted skin, a rosy complexion? This is the promise of this high performance tool: It's Lit Face Massager Tool . A kind of high performance Gua Sha that combines 3 technologies: vibration, heat and led to promote microcirculation , detoxify, refresh and stimulate collagen production.
Instructions for use: 1 to three times a week, you select a massage mode, but you can combine all 3 at the same time. We slide the Gua Sha following the instructions for 2 to 5 minutes and voila.
Result: incredible, the face is sculpted, wrinkles and fine lines reduced, the complexion refreshed and luminous, the skin luminous and soothed.
It's Lit Gua Sha Facial Massager, Solaris , € 85
The Miracle face of Renata Franca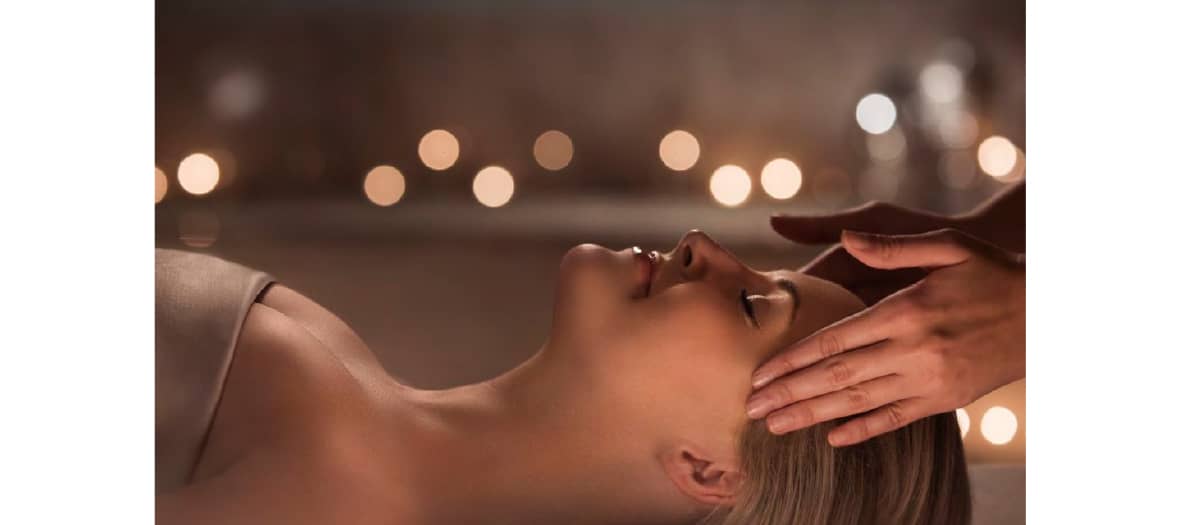 This miracle treatment offered by the wonderful spa at Madarin Oriental Paris where, as soon as you take off your shoes, you already feel better, promises 10 years less in 45 minutes.
Because the lymphatic system also circulates in our face and is often abused by excesses of all kinds, the Miracle Face , lymphatic drainage from the face of the famous Brazilian masseuse Renata Franca , is all good. With Renata's own maneuvers, these 45 minutes of facial massage revive the lymphatic circulation of the face, detoxify and drain swelling.
Result: miraculous and immediate, the bags are erased, the face is lifted, the complexion awakened.
Miracle Face by Renata Franca, 45 min, Spa Mandarin Oriental Paris , € 250
Beautiful skin layering in 5 steps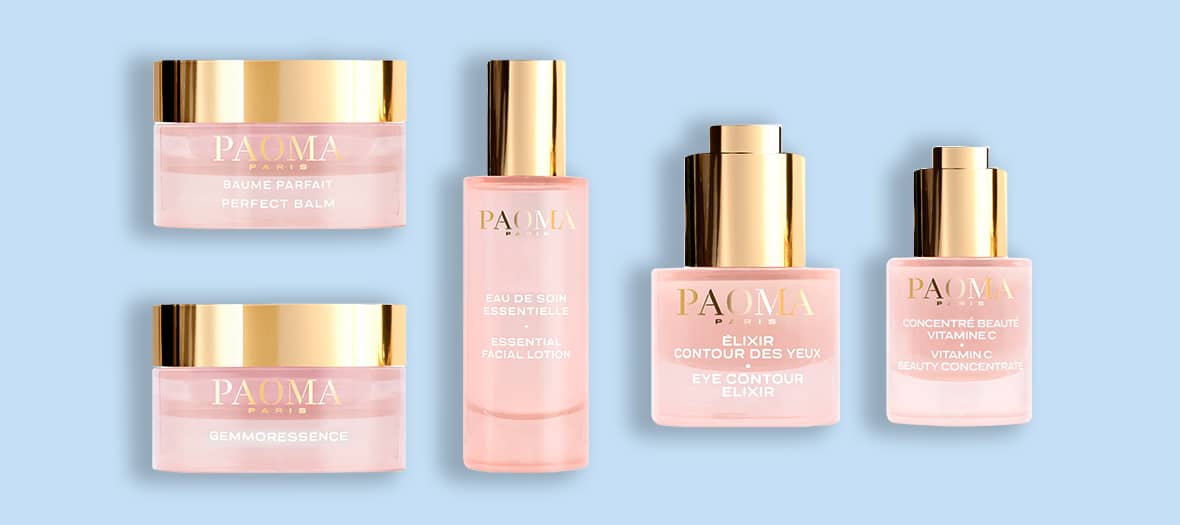 Responsible and vegan, the brand new eco-ethical luxury brand Paoma and its range of treatments - whose major active ingredient comes from gemmotherapy - promises, with a daily routine , beautiful, plumped baby skin and a radiant complexion.
The perfect protocol in 5 steps:
Double cleansing with

Perfect Balm

, the essential step for a pretty complexion, rich

in hemp oil, raspberry vinegar and anti-inflammatory active ingredients. It leaves the skin luminous and free of all impurities and makeup.

A little spritz of hydration with Water Care hyaluronic acid

to

plump

mouthful

Essential.

Puffiness and dark circles are

reduced

with the

Eye Contour elixir

which,

with powerful active ingredients, instantly decongests.

We calm inflammation with the

Global Anti-Aging Serum

packed with vitamin C.

The complexion is protected and illuminated with

Gemmoressence

cream, whose formula with

powerful antioxidant active ingredients

derived from gemmotherapy promises to be a real shield for the skin.
Result: a Japanese-style layering which, with this rich range of powerful and natural biological active ingredients, leaves the skin incredibly beautiful, clean, well plumped and radiant.
Perfect balm, € 70, Essential care water € 65, Eye contour elixir € 65, Vitamin c beauty concentrate, € 95, Gemmoresence cream € 90, Paoma
Also discover the first Oh My Cream flagship and the latest beauty news .