We already spotted Jacquemus on their yellow and white mattresses. The Marseilles intelligentsia is making a beeline for the restaurant facing the sea and all the it-girls are in the starting blocks to reserve their rooms for a nice little waterfront weekend.
Code name? Tuba Club. The most coveted hotel this summer has just opened its doors. Behind this real phenomenon: Greg Gassa and Fabrice Denizot, under the artistic direction of the brilliant Marion Mailaender. A dream that has landed on the Goudes. Here is how it works.
Beyond the rocks, a beach!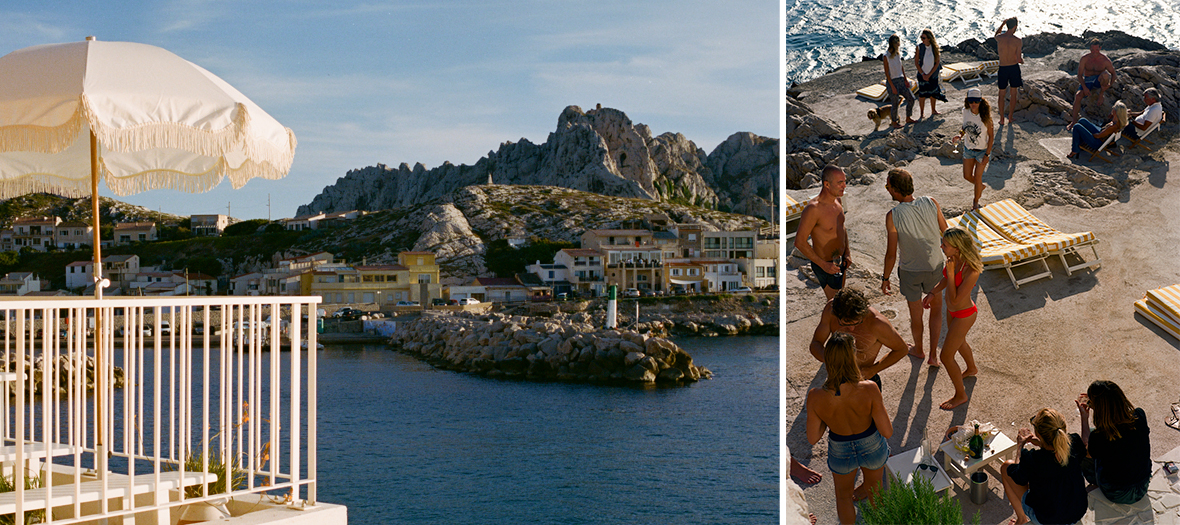 Set up in the former diving club of this small village of Marseilles, one feels literally projected on a Greek island. Placed on the rocks, a few chairs and mattresses installed under the terrace are an invitation to sun bathing...
So, better show up with a swim uit… A dip and a few strokes in the water are a must before climbing up the small ladder, and drying out with a house Spritz in hand at happy hour or sipping a local beer in front of the sunset.
A holiday restaurant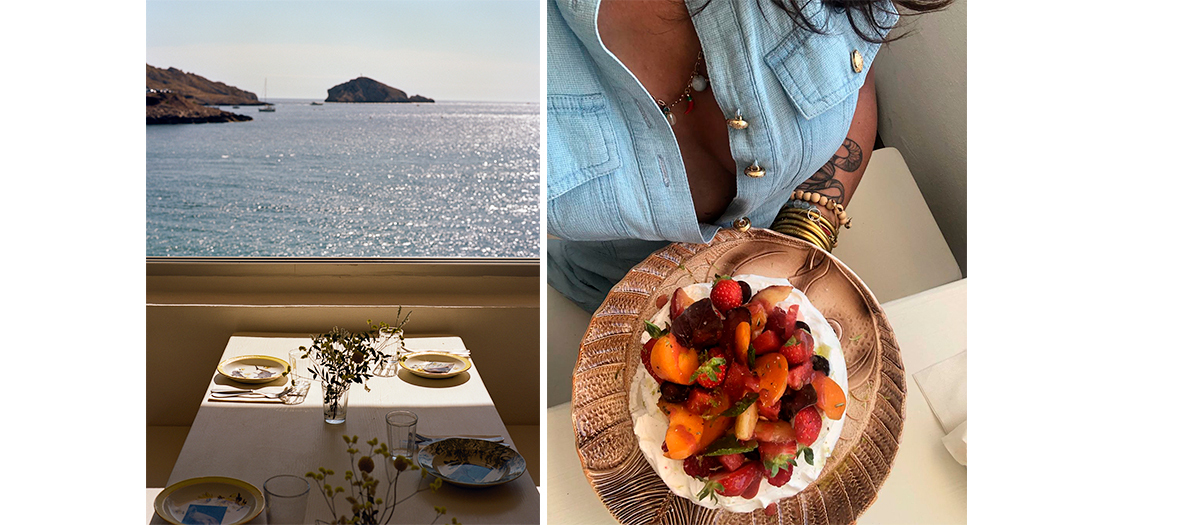 To make his clientele vibrate, Greg Gassa played the simplicity card, drawing his inspiration from his best holiday souvenirs. The idea? Recapturing Proust's summer madeleines by only sampling local products.
À la carte, simply and long-lasting efficiency: a veggie basket with eggs and anchovies just like at Club 55, a plate of poutargue fish eggs and black radish or a pizza fritta with burrata worthy of the best aperitivo in Positano.
The signature dishes? A house pasta with seafood, tomatoes and peppers sprinkled with, grilled sea bass, an irresistible apricot tatin pie and chouquettes with chantilly. All ultimately yummy. Not to mention the chilled rosé and great wine options.
Rooms conceived like cabins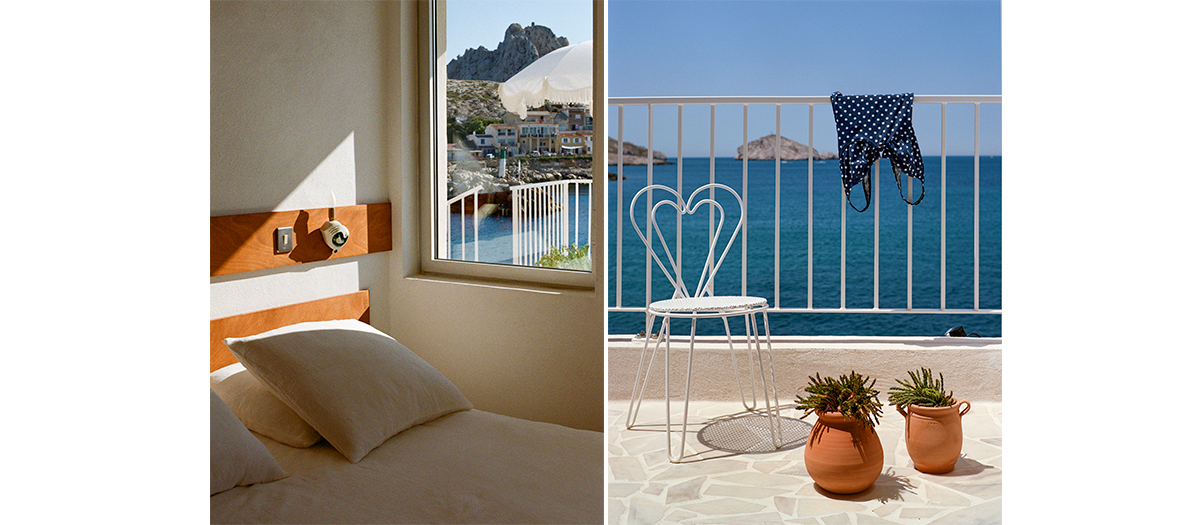 5 highly coveted rooms, in a friendly guest house spirit, giving out directly on the terraces. The general ideal of interior architect Marion Mailaender? A cabin spirit with seagrass floors, showers with watering hose, small Marseille soap. And that's it.
Everywhere in this hotel, the scenography features upcycled furniture and raw materials, natural inspirations twisted with pearls and seashells, natural and fluorescent ropes. Everything we love…
The ultimate must: the possibility of landing from the train station at the old harbour and arriving at the Goudes by boat, circumventing traffic. Total joy.
Also discover the list of all the coolest new hotels in France and Plage Palace, the new hotel of Jean-Louis Costes facing the Mediterranean sea.