Jean-Louis Costes has opened a 5 star in Palavas les Flots. It sounds like a job, presented this way. Except not at all.
The Palace Plage, that really lives up to its name, has just opened its doors at the head of the most popular seashore in France and kingdom of the camping. And it's quite simply stunning.
Surprising? Not so much. Because the hotel, which nestles a Mediterranean garden, its own access to the sea, a private beach and a pool heated at 27°C, is ideally located 5 minutes from the airport and the new TGV train station of Montpellier linked to the Gare de Lyon in 3h flat.
In other words: the promise of a slice of Mediterranean not far from Paris… and without a car. The perfect petit weekend hop for Parisians on the lookout for sun.
A self-sufficient hotel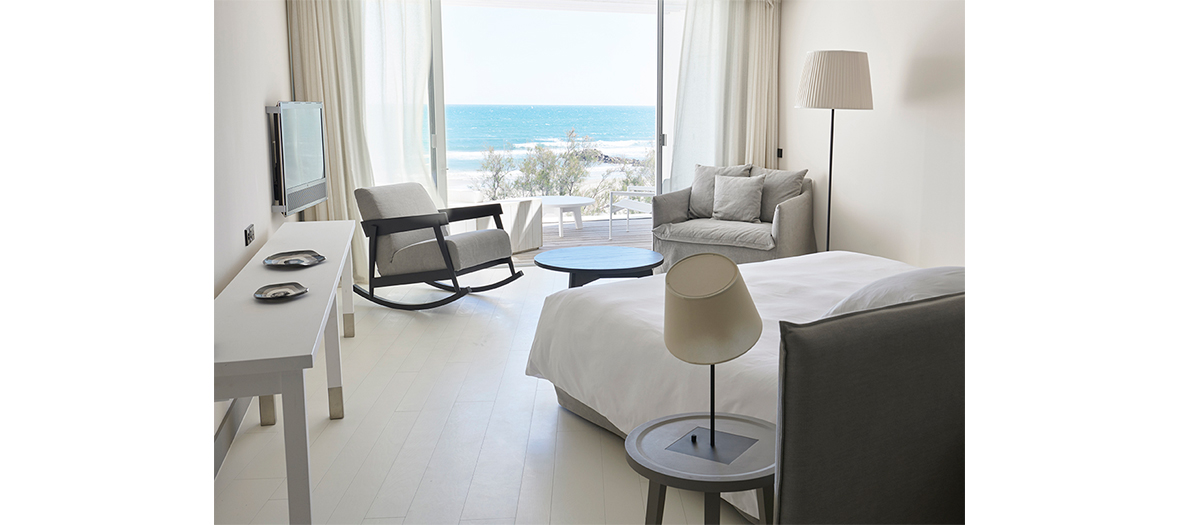 Back on track. As always Costesapplies the successful recipe. You don't like the environment? No problem. Enjoy the ecosystem of this very unusual 5 star imagined with Agence Buttazzoni, Immad Rahmouni and François-Joseph Graf.
For starters, the rooms are amazing, all thought out as "huts" with terrace-salons sheltered from indiscrete onlookers and a curtain to live outdoors peacefully. Everything has been thought out to recall the holidays: parquet in white wood and bed with view. In short: you are clearly by the sea.
Breakfast is free !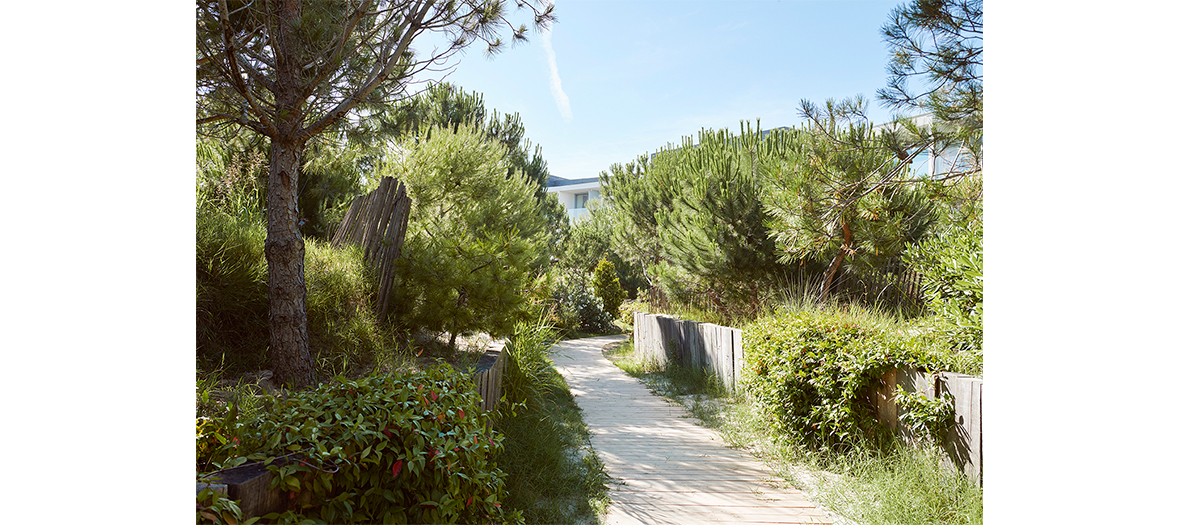 Silly maybe, but very much appreciated. Coffee, Coca zero, fresh water: the mini-bar is free just like breakfast, close to perfection: fresh juice, waffles, eggs prepared in front of you "as you wish," mango, strawberries and raspberries, toasts,pains au choc', granola, but also avocado carpaccio, cheese, salmon or charcuterie. All terrific.
The must? You prefer to have breakfast in bed, just call room service, and it will be sent right up. Still free.
The beach and the restaurant are an ode to perfection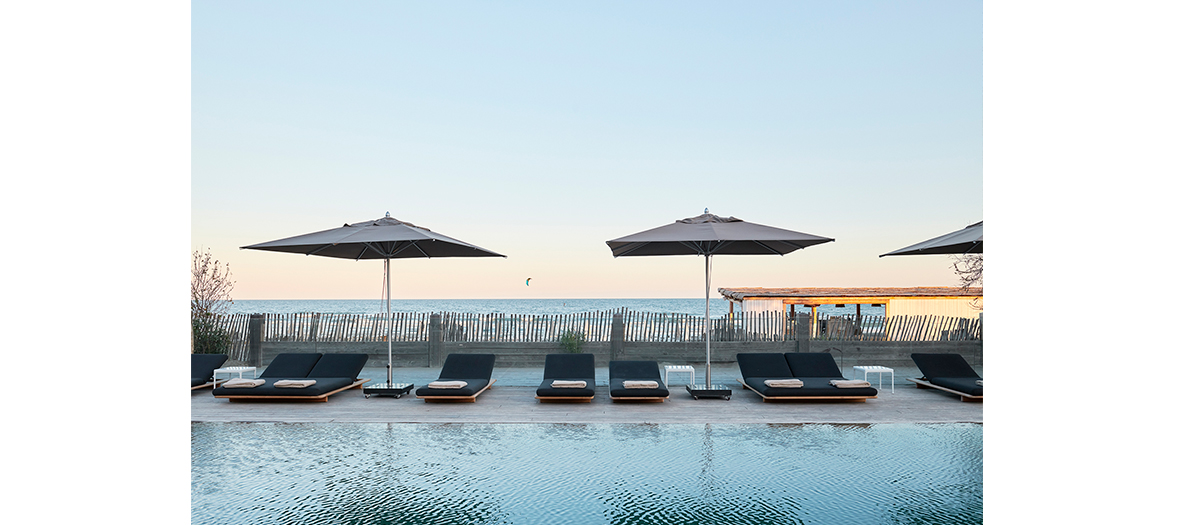 The high of a "standard" Costes by the sea is to find all their best-sellers. With obviously a perfectly organized restaurant where the must-eats of the house are on deck (perfect stick fries, an over easy tartare of beef, a chateaubriand with a pepper sauce or pasta with tomato sauce …). And lets not forget local specialties: rougets and fish galore.
On the pristine white beach, pre-reserved deluxe deck chairs await the hotel clientele, sofas, two bars whipping up fab cocktails and good sound as well as the possibility of lunch or having drinks while lounging on the mattresses: a large pizza, crispy calamari of esquimaux popsicles.
A dream come true, we are telling you.
Rooms starting at €250
Also checkout the most stylish festivals to discover this summer