Bull's eye fro this new trendy venue, that meets all our main expectations of moment: good, beautiful, sustainable. Concretely? Thought out like a modern-day bazaar, the two-level space offers a careful selection of crafts labels, alternative brands and small independent creators, spanning all domains and at fair prices. Their common denominator? A slow, ethical and sustainable production that is tops !
Our heart-throbs ? The Laurette B ceramic tableware, Opinel  knives (8€) and mismatched vintage Octaevo graphic paper vases (17€) and wooden mirrors edited by Reine Mère. Big crush for embroidery kits by Britney Pompadour, Papier Tigre notebooks  and cocooning in merinos wool by Whole (120€).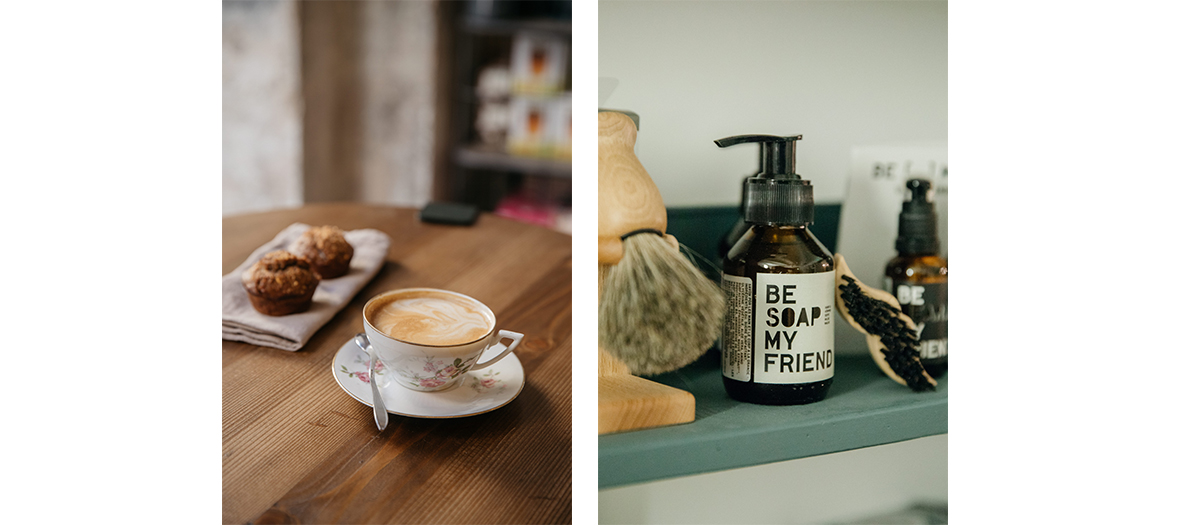 Special kudos for the jungle corner reserved for the interior plants of Mama Petula (starting at 4€), with instructions in order to pamper them and all you need to garden at home and give your balcony a vegetal touch (flowerpot, earth, utensils).
We like : se settling in the coffee-shop corner, for a seasonal veggie bowl or a vegan cheesecake with an ideal filter café.
Tops, workshops regularly animated by DIY gurus.
Open Monday to Saturday from 10:30am to 7:30pm. The café from 8:30am to 6pm.
Also check out Nordkraft, the nordic concept-store.
© Yann Auduc