There are certain mythical villages such as St- Paul de-Vence one tends to imagine, wrongly, unaffordable. Yet we have found for you a terrific boutique-hotel, the Vague de Saint-Paul. And bonus idea, it offers a visit of the Fondation Maeght, a nugget of contemporary art that is celebrating its 50 years.
The hotel was built in the 70's, concrete curves imagined by one of the leading architects of the time, who also was the architect behind the construction of Marina Baie des Anges, near Nice. Hence the name of the hotel that undulates in the greenery with a splendid view.
Good news, it has been totally renovated, decorated by a Portuguese designer and now belongs to the Phoenix Hotel Collection managed by Thierry Naidu...
A young and welcoming team, a pretty bright contemporary decor, 50 super-comfortable rooms with free wi-fi, heated outdoor pool, tennis, fitness room and mini Spa with hammam, sauna and jaccuzzi.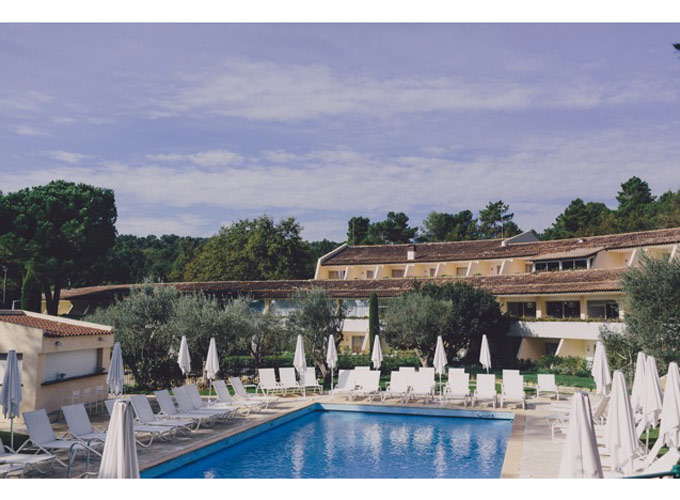 And let's not forget their gourmet treats ! A royal buffet breakfast, wine bar and tapas…. As well as a good "bistronomique" restaurant at great prices (starters 8 to 13 €, main dishes 13 to 18 € and desserts 6 €)…
The genius asset ? A partnership with the mythical Fondation Maeght, only1 km away, a real museum of contemporary art in the middle of nature, that is celebrating its 50th anniversary and is filled with 20th century treasues signed Calder, Miro, Bonnard, Braque, Chagall or Giacometti. But also contemporary artists such as Adami, Tapies, Dietman, Mitchell…And featuring temporary exhibitions all year round. A lovely place. Bonus, it's Guillaume Puig, the young hotel director who drives you there in shuttle car !…
We adore: the package including one night in a double room, a welcoming cocktail, entrance to the Fondation Maeght, dinner (menu of the week, drinks not included), Buffet breakfasts: starting at 99 € per person.
By Anne Lefèvre