The deal : you are planning a wild weekend in London with your gang of friends of your latest flame, but you have no idea which are the hot tables of the moment. Well, the good news is that Valentine Benoist, the most French of London foodies, has just come out with her Bible of the best restaurants in London: A Tables London. An ex from the Fooding in Paris, our freelance journalist on www.doitinlondon.uk shares with us her short list of the best places to eat in London.
1.For an off-the-wall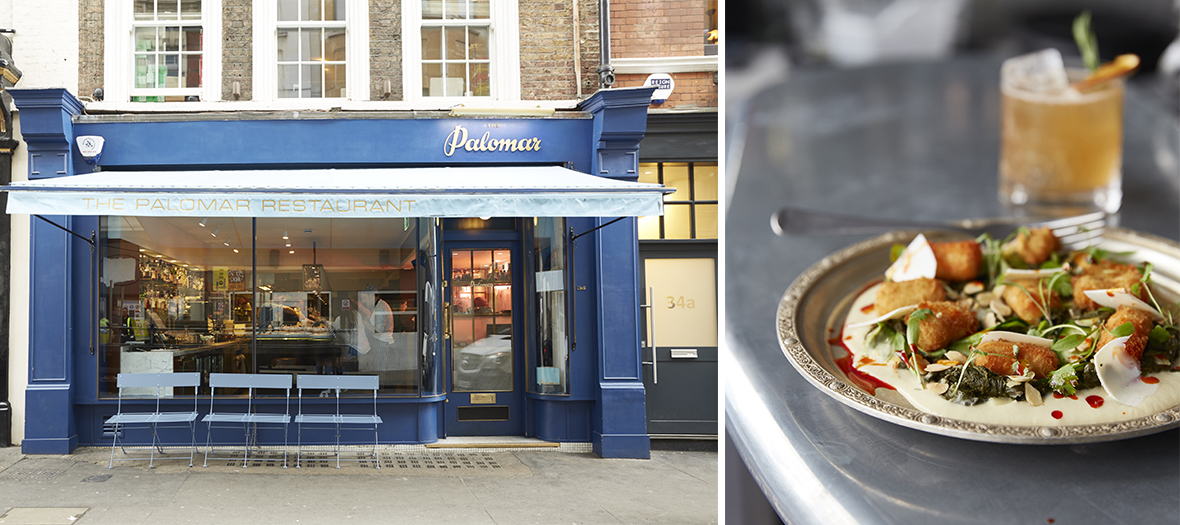 Go straight to the Palomar, especially if it's a first date. The ambiance loosens up in two seconds. DJ Layo Paskin and his sister Zoe have created a joyful messy array with an Israeli touch, the small plates of Tomer Amedi are tops (don't miss the Kubaneh bread, pure heaven), cocktails are out of this world and the staff is very friendly. Sit side by side at the bar, looking directly into the open kitchen. It's one of my favourite addresses, that is a great way to showcase the creativity of the London food scene.
thepalomar.co.uk - 34 Rupert St, London W1D 6DN.
2. For a special occasion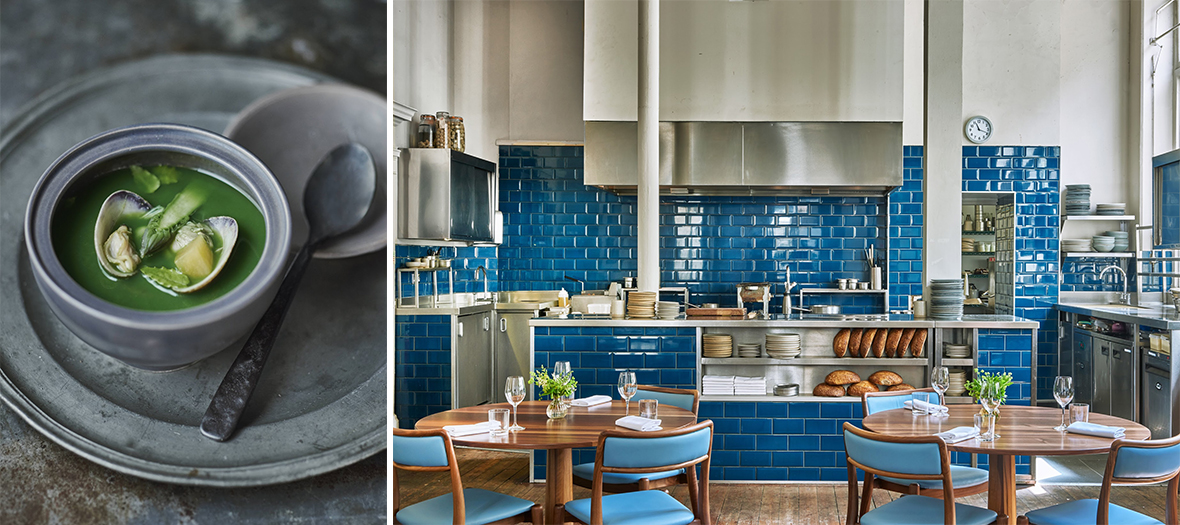 The Clove Club. In the fab former town hall of Shoreditch, chef Isaac McHale has set up one of the must-go gastro-cool tables of the London scene. Pre-pay your diner on the site and allow yourself to be led by the carte blanche menu as well as the food and wine pairings. Otherwise, on days when you cannot go for the entire gamut, head for the bar area to pick and choose in a few plates with a nice glass of wine. Don't bypass the house charcuterie, nor the top notch nuggets. I have rarely been as impressed by such service—of rare precision.
thecloveclub.com - 380 Old St, London EC1V 9LT.
3. For the famous Sunday roast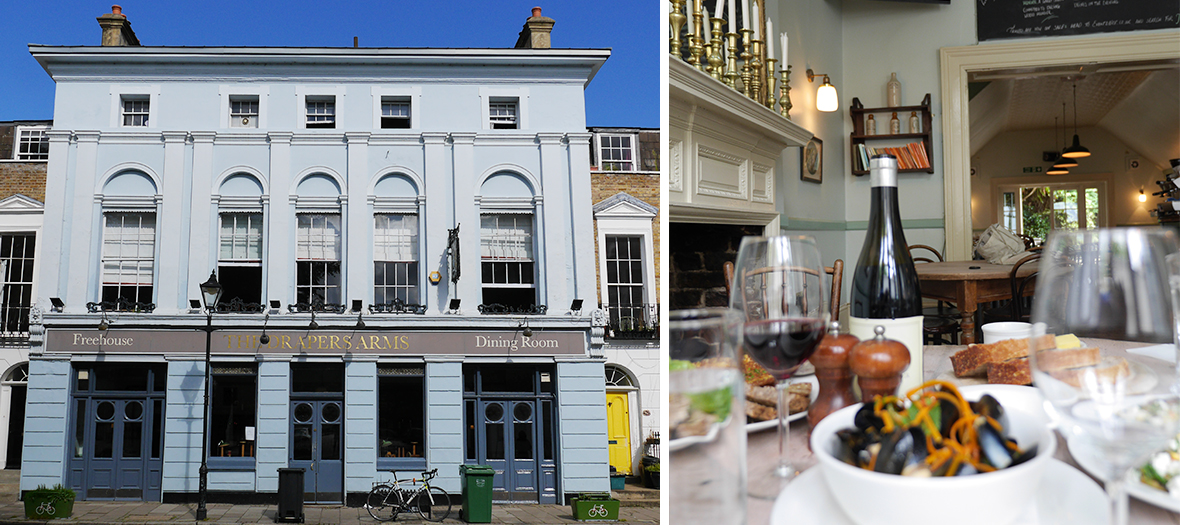 It's an institution,on Sunday everyone makes a bee line for the pub to share a wide array of starters, a nice slab of meat and a few pints of beer that easily lasts all afternoon. My fave pub and area is The Drapers Arms where I also set up the first event-feast of My Hungry Valentine in the incredible dining room, organized my send off party when I took off for my far-flung travels, dined between two crates upon returning to London... In short, my hangout. The setting is superb, the team is adorable, the seasonal cuisine has just the right twist...and they even have a cute courtyard where you can sit in on a warm summer day.
thedrapersarms.com - 44 Barnsbury St, London, N1 1ER.
4. For great eats with nature loving buddies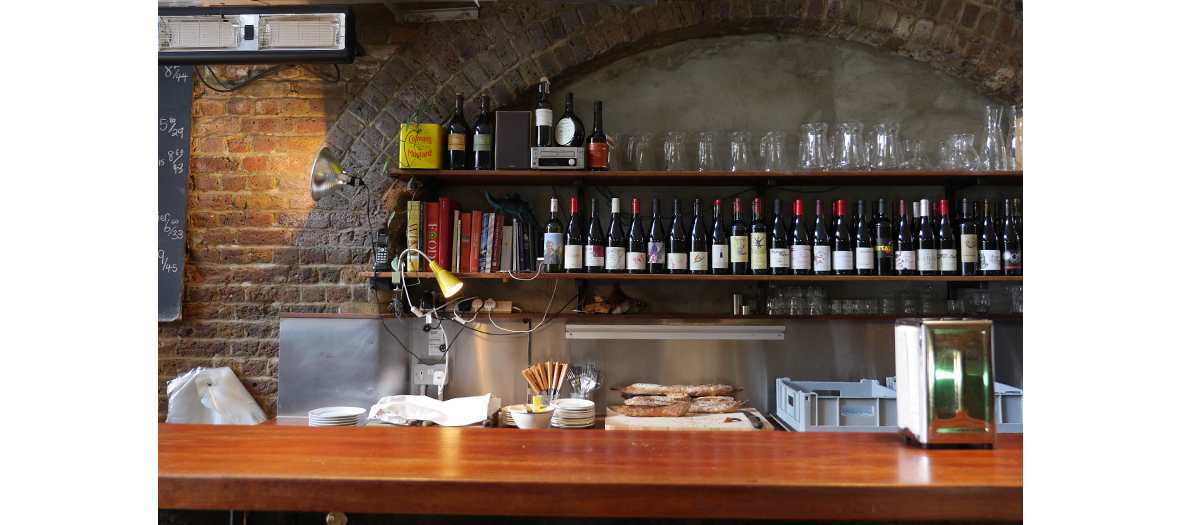 There are more and more spots to go enjoy healthy drinks in London today, but 40 Maltby Street has always served a nice selection of natural wines in its large warehouse south of the Thames—they are also importers. It's simple, no pretense,filled with light, always delicious and with clever wines. I go there for a quiet lunch on Friday or then on Saturday during the busy Maltby Street market !
40maltbystreet.com - 40 Maltby Street London SE1 3PA.
5. For your visiting in-laws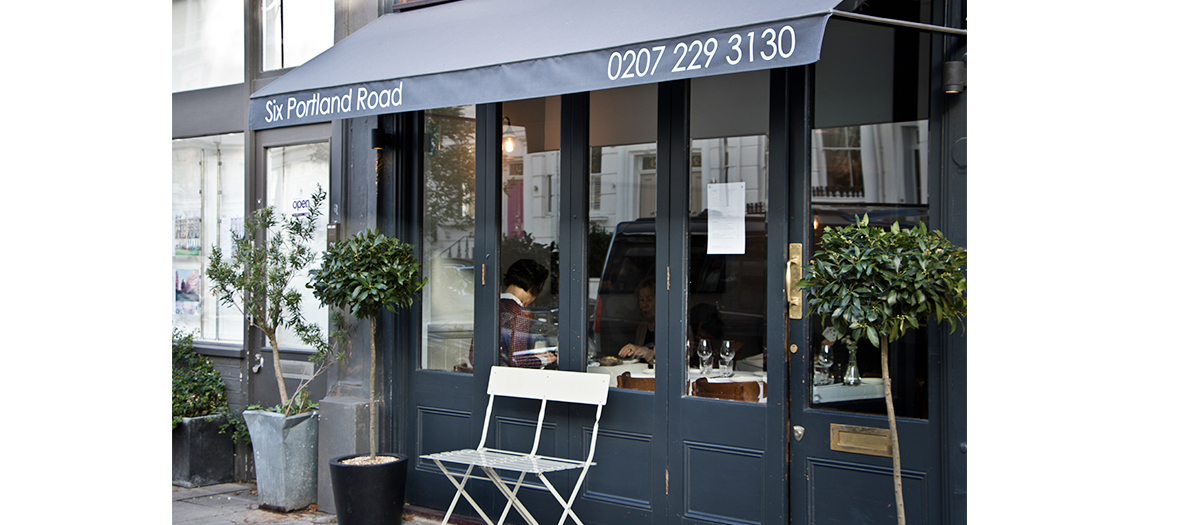 6 Portland Road, this is the kind of old fashioned local bistro that has been dusted off and that meets the approval of all the generations—a skip and a hop from Notting Hill. The decor makes you feel as though you were on the Ile de Ré, serving traditional French cuisine with a modern touch, the tables are not too close, so it's possible to have a conversation, there are tablecloths and it's pretty low key. The cured ham shows up with real cornichons (not pickles !) and last time we dropped by, there was an awesome mousse au chocolat. This is a no risk place that is sure to make everyone happy, especially after choosing from the terrific wine list.
sixportlandroad.com - 6 Portland Road, London, W11 4LA.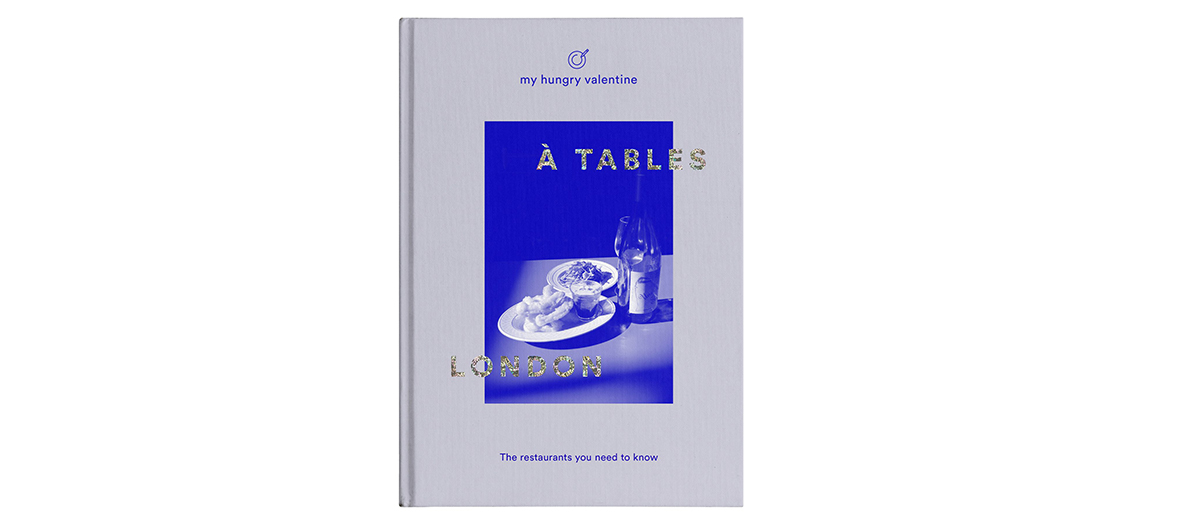 A Tables London by myhungryvalentine, by pre-order on myhungryvalentine.com before its official release on the 4th of December. Price: €20 / £.20
Also discover the coffee-shop everyone was hoping for in London, the new trendy hotel in Shoreditch and the chic hotel from the Experimental gang.