Claim to fame: the disruptive-girl in the precious-sometimes conservative- world of jewellery, is Annelise Michelson. A unique, free person, who hits the bull's eye with contemporary deluxe, rock and urban creations since 2011… Her pieces in chains, bronze, though like real sculptures need not pale in front of the place Vendôme window-displays and one finds her sophisticated models in the most trendy far-flung concept-stores around the world.
Iconic piece: her necklaces, earrings and chokers in barbed wire, edited in collaboration with Zadig & Voltaire.
Why Parisiennes adore her: because when showing off with her wonderful earrings or an Ellipse choker, they display a strong accessory that in itself signs a fashion silhouette. Alexa Chung, Rihanna or Bella Hadid are wild about these XXL sculptural pieces that have nothing to envy from sparkles by leading jewellers on the red carpet.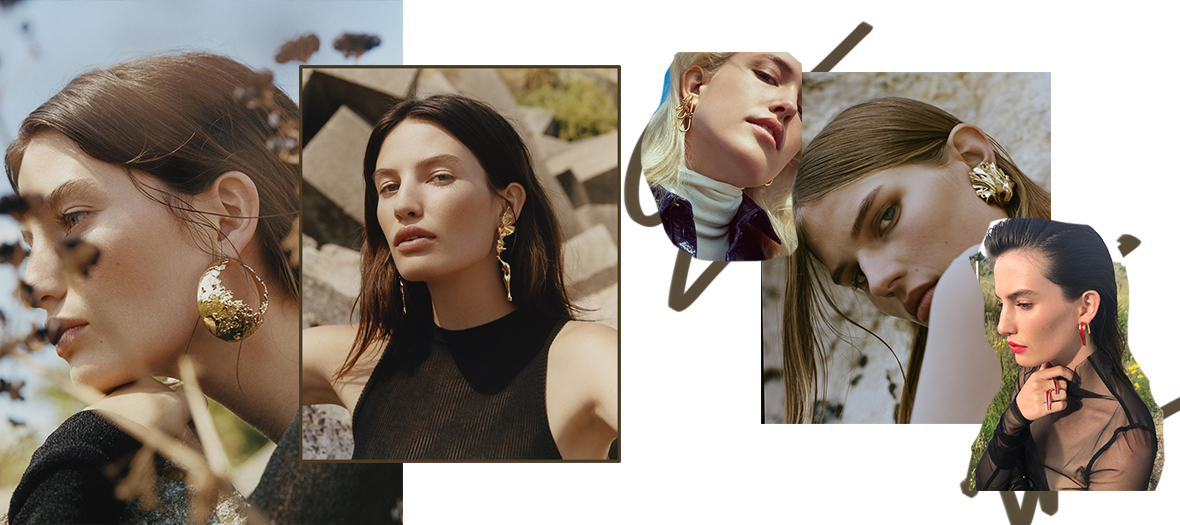 3 questions to Annelise Michelson…
The 3 adjectives that define your brand, your jewellery: sculptural, sensual, daring.
The Parisienne who inspires you: gals who are on top of the new fashion scene. I am thinking notably of Joanna from Wanda Nylon or Natacha Ramsey at Chloé, who reinvents a young and strong girl who cleverly mixes codes while staying easy-going and sophisticated. I see myself in her allures and audacity!
Your uniform: a high waist pair of jeans, because it's always flattering! Generally at April 77, but right now, I am wearing a Balenciaga, that I am particularly fond of, because it is well cut and features special details like a buttoning tab; a simple and tight-fitting top but in a nice fabric and colour: Cos or Acne and my vintage Doc Martens boots. My Wanda Nylon bucket bag. Tons of jewellery and I am ready!