" If you don't come to Provence , Provence will go to you… " The holidays will wait: in the heart of Paris, certain Mediterranean restaurants have nothing to envy to the tables, markets and beach canteens of the South. Where to taste the best pan-bagnats, pissaladières, bouillabaisses, courgette flower fritters and small stuffed vegetables without leaving the capital? Overview of spots that smell of scrubland ...
Les Niçois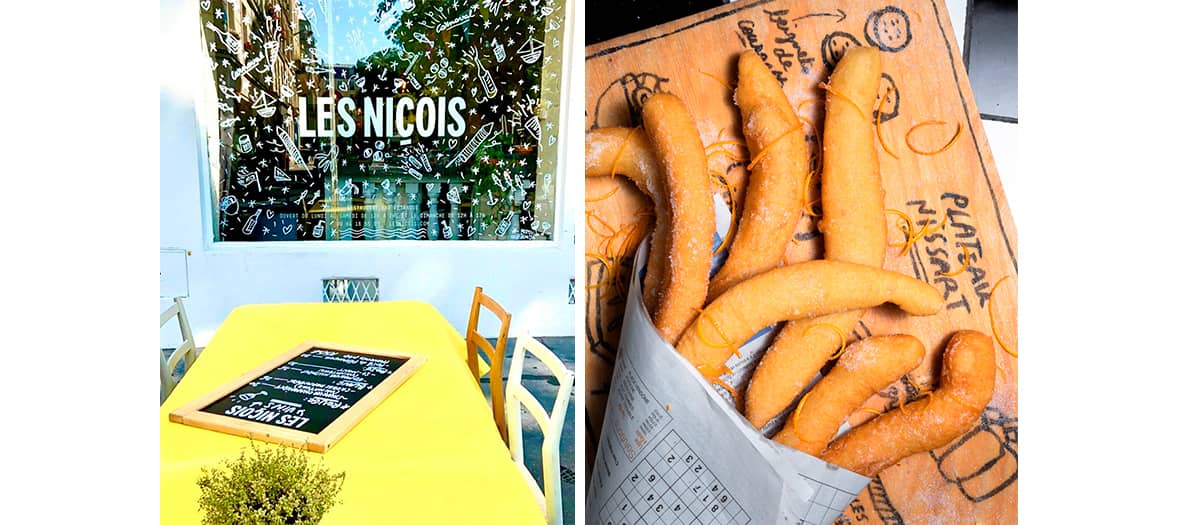 Head for the French Riviera in Nice , a true trendy meeting held by the ambassadors of the " pastis, pétanque, pissaladière" lifestyle. Here, we gladly have a fatal pan-bagnat with our fingers (€ 8), a real Niçoise salad (€ 12), a cone of panisses (€ 5), zucchini fritters (€ 8), socca ( 4 €) and some frills for dessert (5 €) before touching the jack in the secret room downstairs, the whole thing to be washed down with their house rosé in collaboration with José Garcia And on weekends, we have a cool brunch with any the smala.
Les Niçois 7 rue Lacharrière, Paris - 11th
le basilic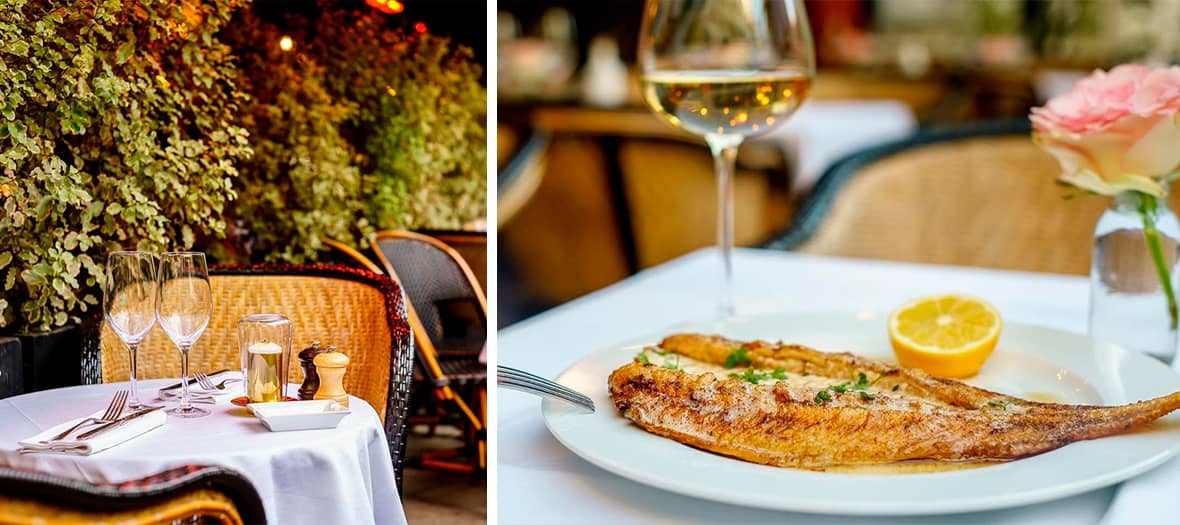 The stars and artists of the district flock to Basilic , an elegant table similar to those which only meet by boat on the Riviera . Witness the dishes that evoke barefoot luxury: lobster spaghetti (€ 49), sole meunière (€ 65), fried squid (€ 18), candied peppers and anchovies (€ 16) and small sardines (€ 14). Its wooded terrace with tablecloths and silverware is a real embellishment away from cars.
Le Basilic 2 rue Casimir Périer, Paris - 7th
le Petit Panisse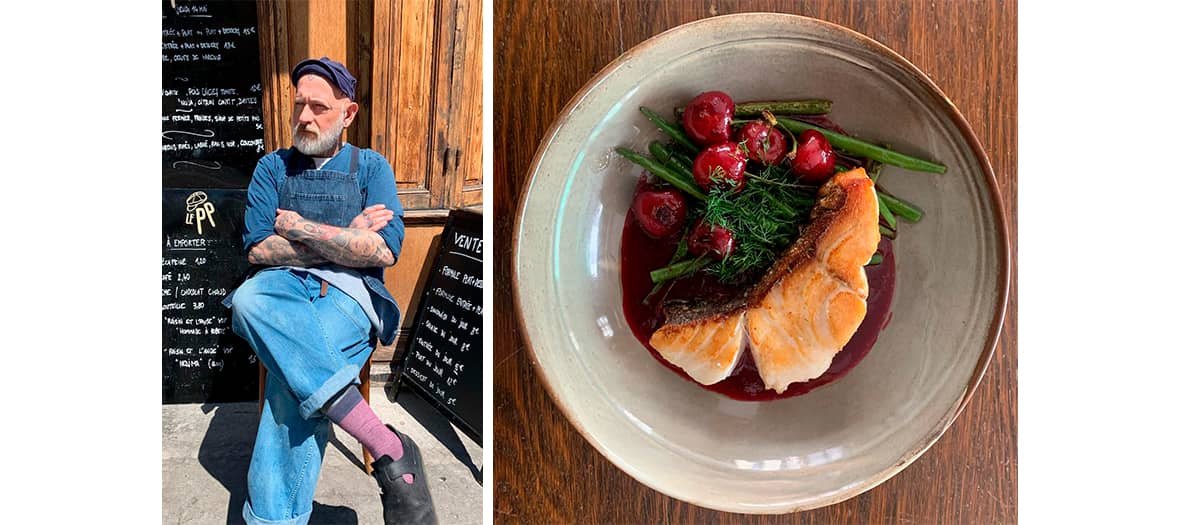 No panisses in this devilishly foodie 2.0 Marseille bistro, washed down with natural wines and plates that embody real new Mediterranean cuisine with a frankly communicative good humor. The menu changes according to the arrivals and the mood of the chef Jeff Schilde (ex-Dame Jane), tattooed to the head and who sells yellow chicken, eggplant caviar, terrines or black cherries (starter evening formula). - dessert dish 32 €). Each day suffices for its surprise ...
Le Petit Panisse 35 rue de Montreuil, Paris 11th
Chez Janou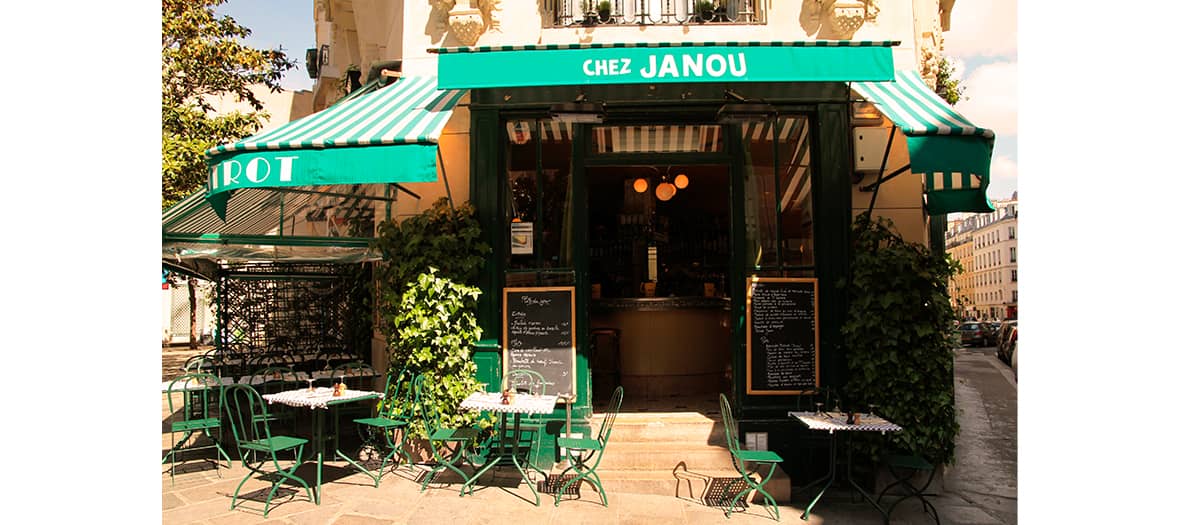 A café and a small square in the shade of olive trees in the heart of the Marais which immediately take you to Gordes or Saint-Rémy . This very privileged address continues to bring together the trendy tribes of the district around large tables with a sharp selection of pastis. Revise the madeleines of Pagnol around a Moorish: ratatouille (€ 10), small frying (€ 11), small stuffed (€ 20) and crème brûlée with orange blossom (€ 9).
Chez Janou 2 rue Roger Verlomme, Paris - 3rd
Alain Miam Miam's socca
When a Niçois is homesick, he is inevitably in need of socca , these famous little chickpea pancakes: the southern street food par excellence. Phew, Alain Miam Miam , dealer of the best sandwiches in the capital, makes one to fall in his coveted stall on rue Charlot. To work in a cone, as if you were direct from the Cours Saleya market (€ 3.50)
Chez Alain Miam Miam 26 rue Charlot, Paris - 3rd
The wood-fired cuisine of Brasserie Riviera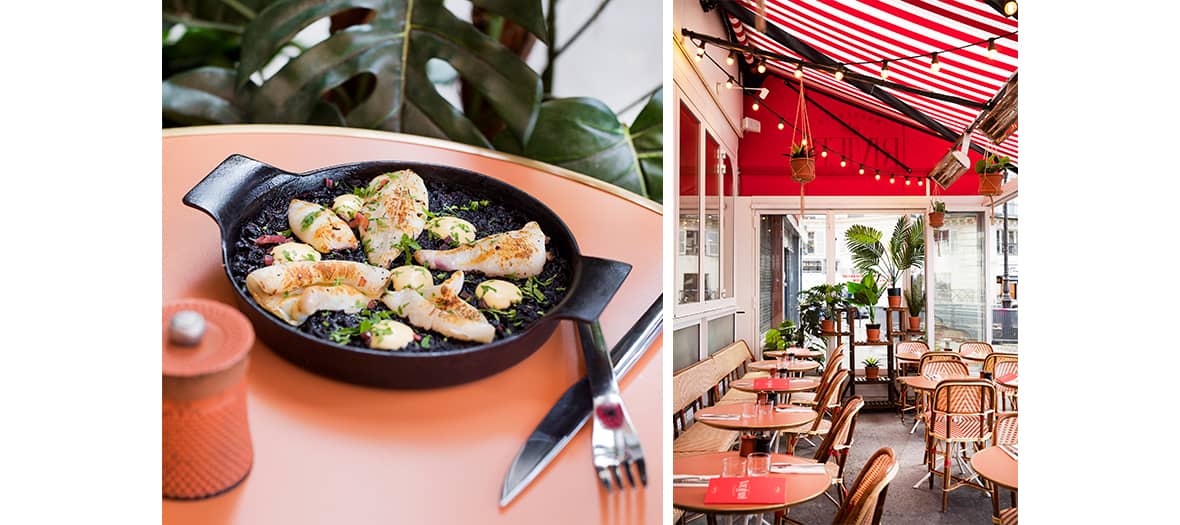 Around an XXL Argentinian barbecue with charcoal in the kitchen, chef Julien Gasperi works hot meats but also specialties from the South such as an excellent Niçoise salad (€ 17), pepper artichokes (€ 11) and squid aioli (17 €). With the tiles, alcoves and natural materials, you can almost hear the sound of the sea.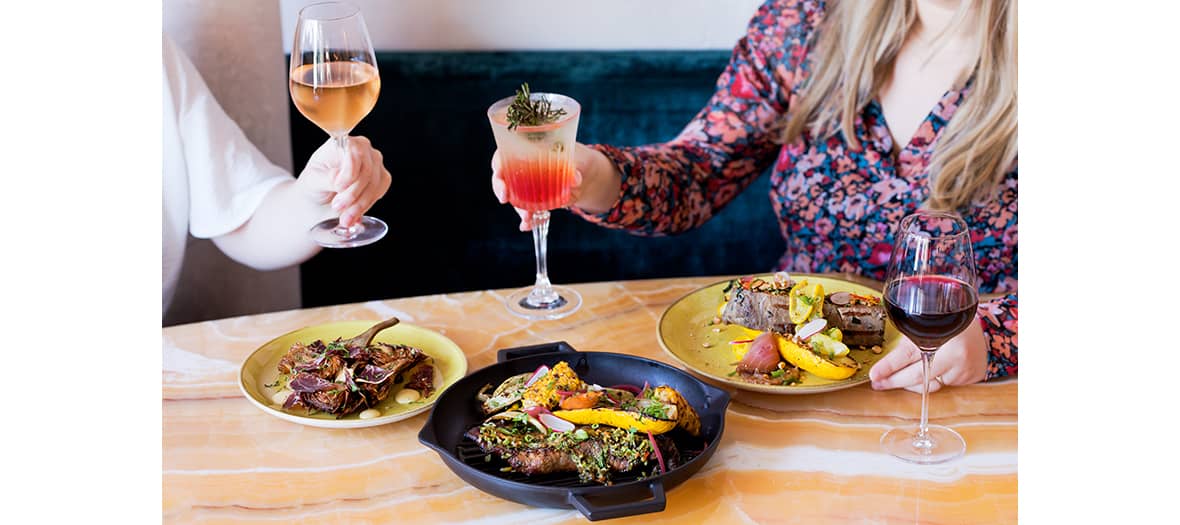 Brasserie Riviera 118 rue la Fayette, Paris - 10th
© Emanuela Cino
An aperitif at Cézanne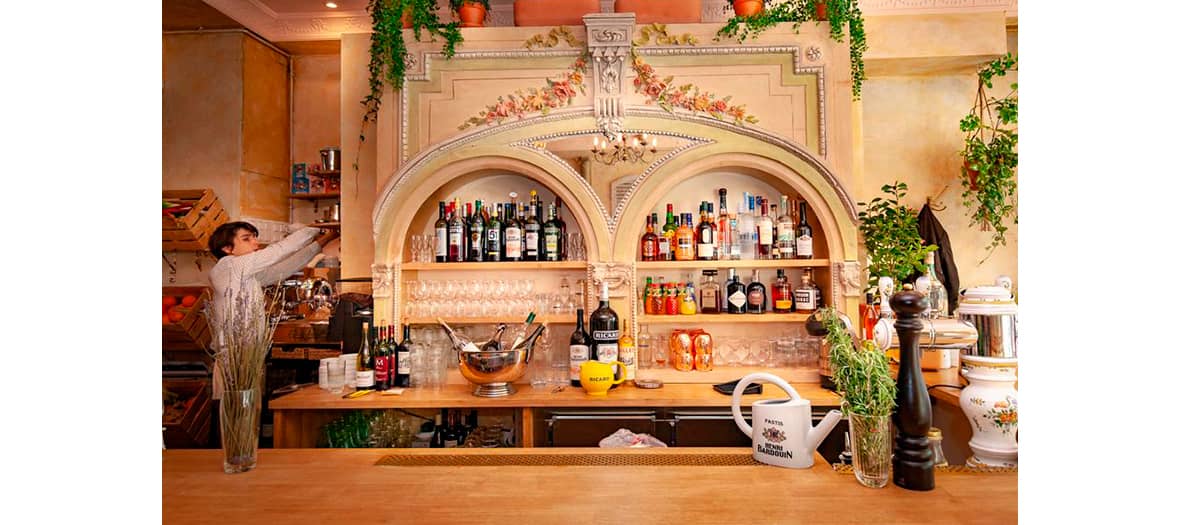 The mistral blows in the 16th arrondissement ! This new brasserie founded by a group of southerners imported the good humor of Saint-Trop ' , the social events on the terrace and the specialties of the Var to treat itself to beautiful summer evenings: tarama with truffle (12 €) , flower crispy artichoke with dill yogurt sauce (€ 12), rosé from the Ott estates (€ 74) and orange blossom mille-feuille (€ 11) . Only the cicadas and cagoles are missing.
Brasserie Cézanne 45 avenue Kléber, Paris - 16th
© Jean-Baptiste Mossa
The best bouillabaisse in Paris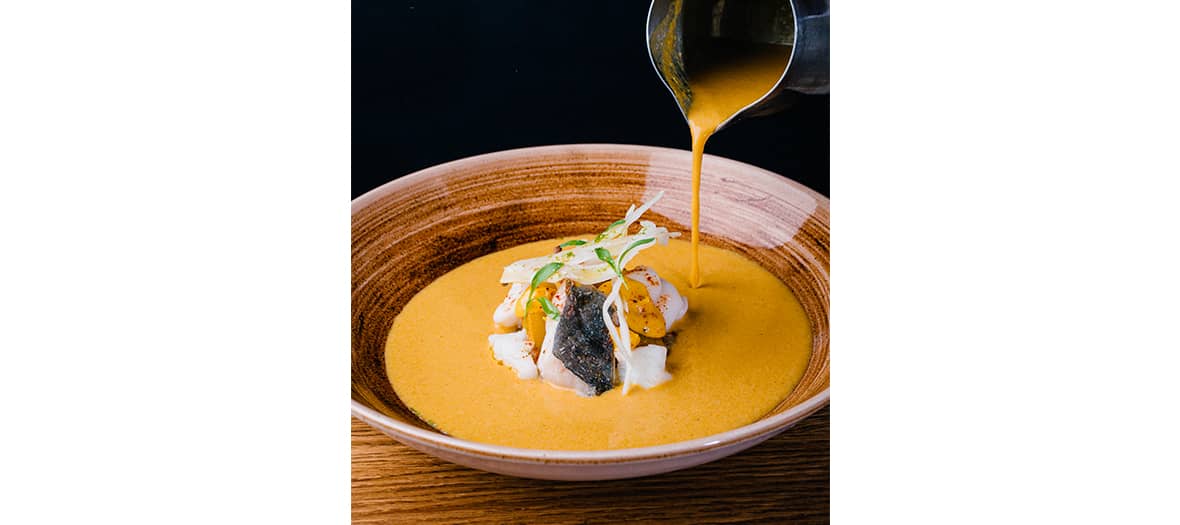 Baieta means kiss in Nice dialect. It is indeed a declaration of love that Julia Sedefdjian offers to Parisians by reconciling author cuisine and Nissarde meals. The (very) young starred chef has made Bouillabaieta (38 €), irresistible bouillabaisse couture, her signature dish. To try once in your life, just like your aioli (32 €).
Baieta 5 rue de Pontoise, Paris - 5th. Reopening on August 31.
© The travel Buds
Where to have a good pissaladière?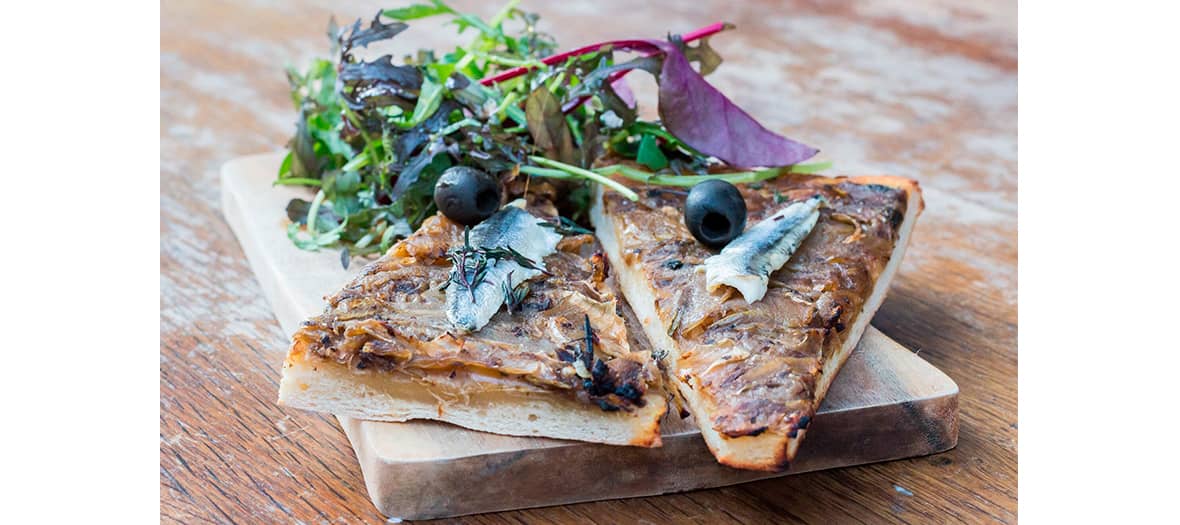 The pissaladière is the ancestor of pizza, born in Nice. The fishermen brushed it with "pissalat" , a paste of anchovies and sardines with onions. Small list of addresses where to taste it to take away:
Chez

Bagnard , Yoni Saada's

brilliant take-away canteen

(€ 12).
58 rue de Saintonge, Paris - 3rd - 7 rue Saint Augustin, Paris - 2nd
Chez

Baillon

, the best bakery in Neuilly-sur-Seine (€ 2.70).
29 rue de Chézy, 92 200 Neuilly-sur-Seine
Chez

Les Niçois

(yes, again) because their pissaladière (€ 6) is crazy!
7 rue Lacharrière, Paris - 11th
And also…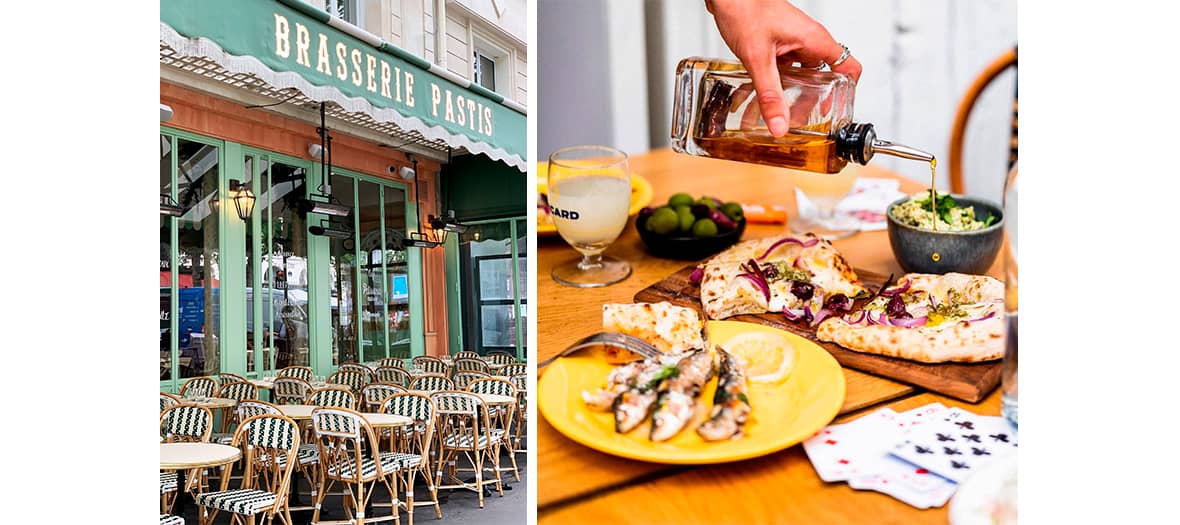 Chez Jacky : the pizzas as Marseille is necessarily accompanied by a Ricard in the new 10th spot with nice terrace.
69 rue du Faubourg Saint Denis, Paris - 10th
Brasserie Pastis : at lunch, the little brother of Brasserie Cézanne enchants the businessmen / women of the 8th arrondissement from his always busy terrace.
87 boulevard Haussmann, Paris - 8th
Also discover Mohammed Cheikh's Mediterranean terrace in the Jardin des Plantes and the divine Lebanese-inspired restaurant by Hebe in the 5th district .