"Come to Provence, or Provence will come to you..." The vacation can wait: right in Paris, some Mediterranean restaurants have nothing to envy to the tables, markets, and beach huts of the South. Where can you savor the best pain-bagnats, pissaladières, bouillabaisses, zucchini flower fritters, and stuffed vegetables without leaving the capital? Let's explore the spots that exude the fragrant scents of the scrubland...
The chic Mediterranean Basil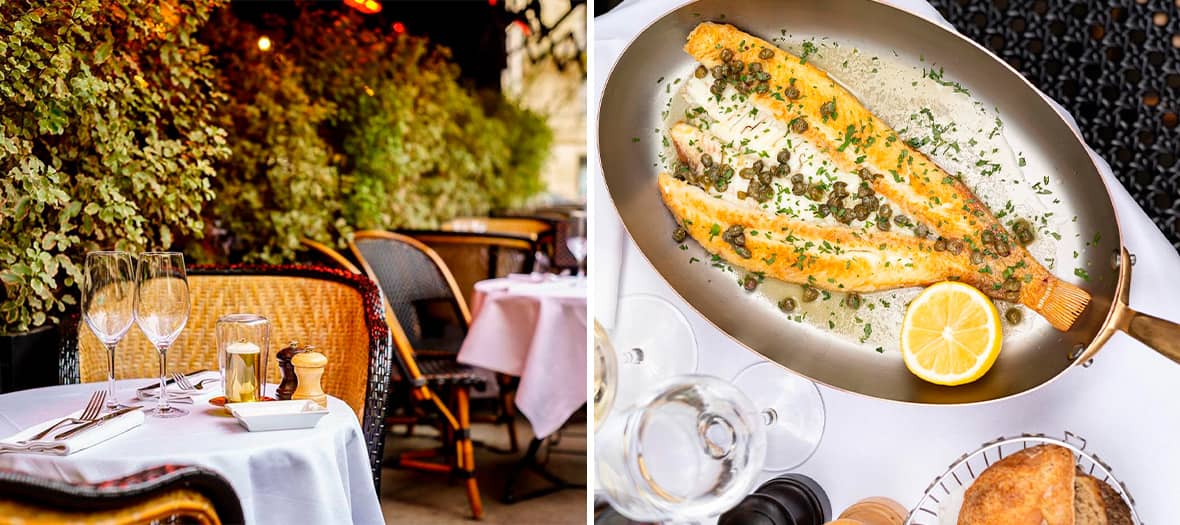 Celebrities and artists from the neighborhood flock to Basilic, an elegant restaurant reminiscent of those found only on the Riviera accessible by boat. The dishes evoke luxury and relaxation: lobster spaghetti (€49), sole meunière (€67), fried calamari (€20), roasted peppers and anchovies (€17), and razor clams with virgin chorizo sauce (€16). Its tree-lined terrace with tablecloths and silverware is a true oasis away from the hustle of cars.
Le Basilic 2 rue Casimir Périer, Paris 7th. For information and reservations, visit their website or call 01 44 18 94 64.
The terrace of Chez Janou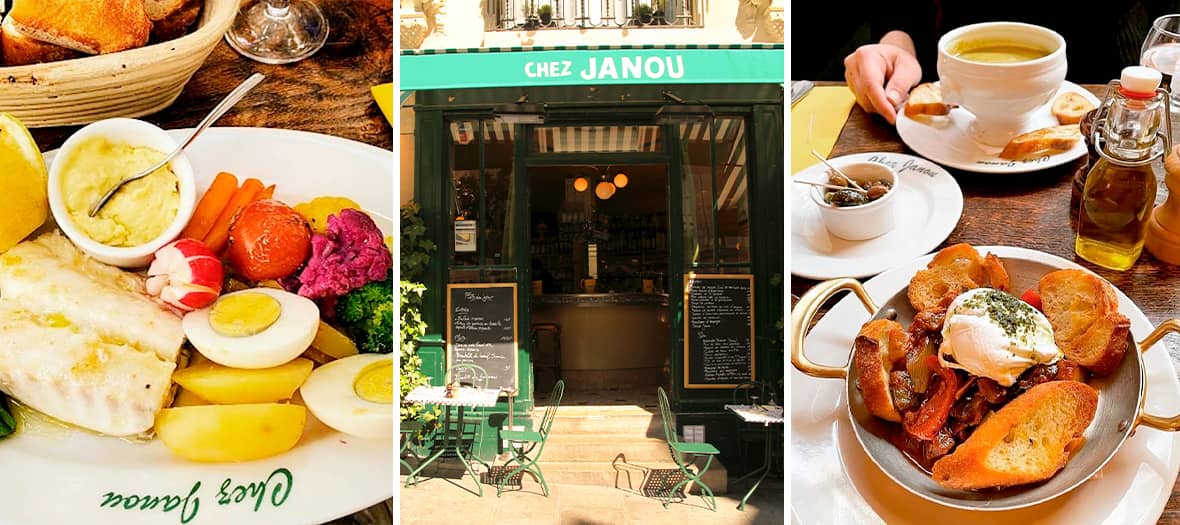 A café and a small spot shaded by olive trees in the heart of the Marais that instantly transports you to Gordes or Saint-Rémy. This privileged address continues to attract trendy crowds from the neighborhood to gather around large tables with a refined selection of pastis. Enjoy some of Pagnol's delights: ratatouille, anchoïade or tapenade (€12), small fried fish (€12), Provençal stuffed vegetables (€24), and orange blossom crème brûlée (€9).
Chez Janou, 2 rue Roger Verlomme, Paris 3rd. For information and reservations, call 01 42 72 28 41.
Alain's socca Miam Miam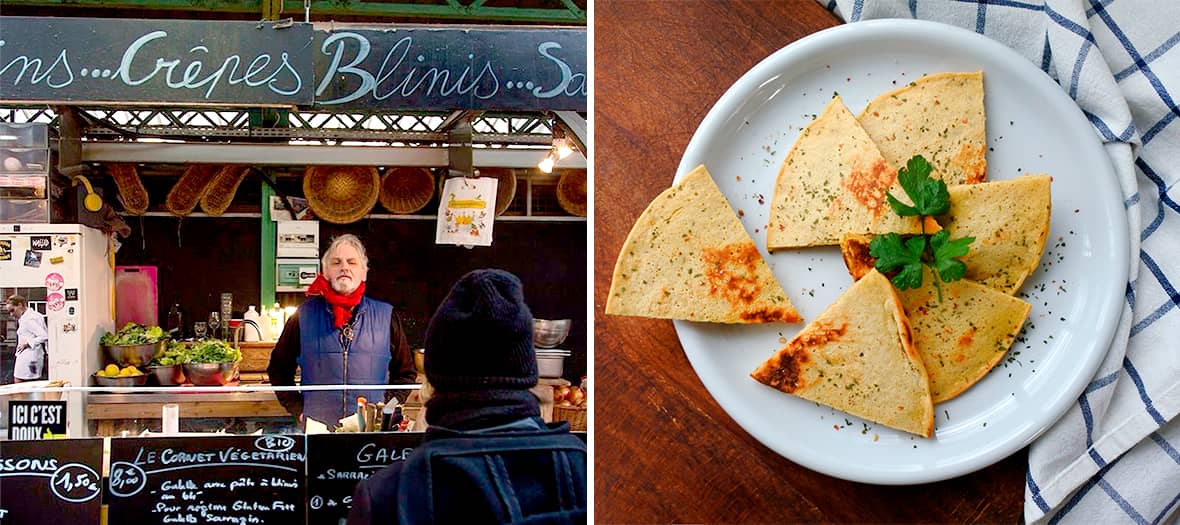 When a person from Nice is homesick, he is inevitably in need of socca , these famous little chickpea pancakes: the southern street food par excellence. Phew, Alain Miam Miam , dealer of the best sandwiches in the capital, makes one to die for in his coveted shop on rue Charlot. To eat in a cone, as if you were live at the Cours Saleya market.
Chez Alain Miam Miam 26 rue Charlot, Paris 3rd. For information, call 09 86 17 28 00.

An aperitif at Cézanne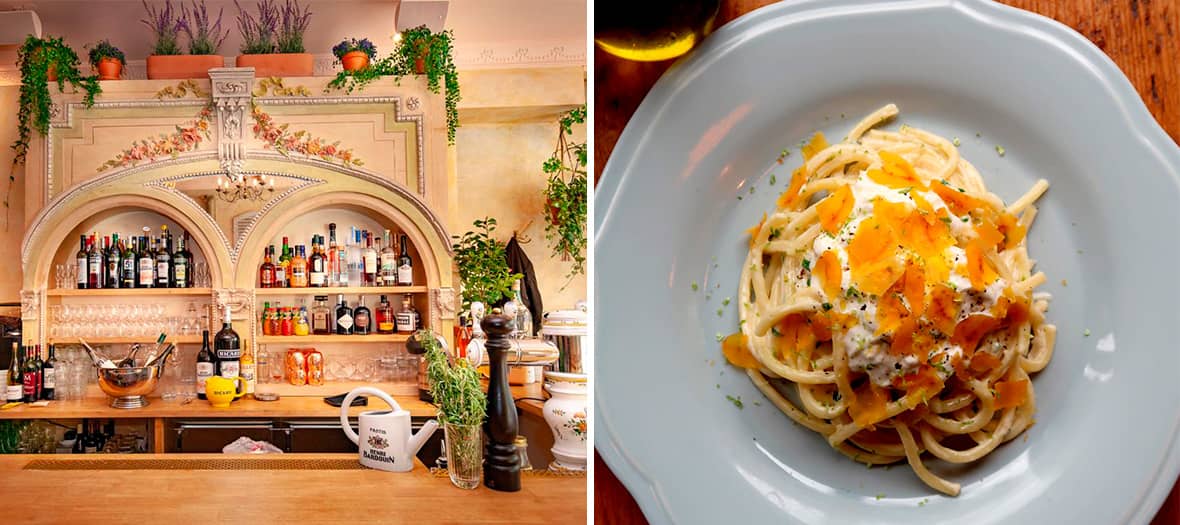 A gust of mistral wind in the 16th! This new brasserie founded by a group of Southerners has imported the joyful spirit of Saint-Tropez, terrace socializing, and specialties from the Var region to offer delightful summer evenings: truffle tarama (€14), kefta skewers (€16), Corsican royal sea bream with roasted asparagus (€26), and orange blossom mille-feuille (€11). The only things missing are the cicadas and the "cagoles."
Brasserie Cézanne 45 avenue Kléber, Paris 16th. For information and reservations, visit their website . 
© Jean-Baptiste Mossa
The best bouillabaisse in Paris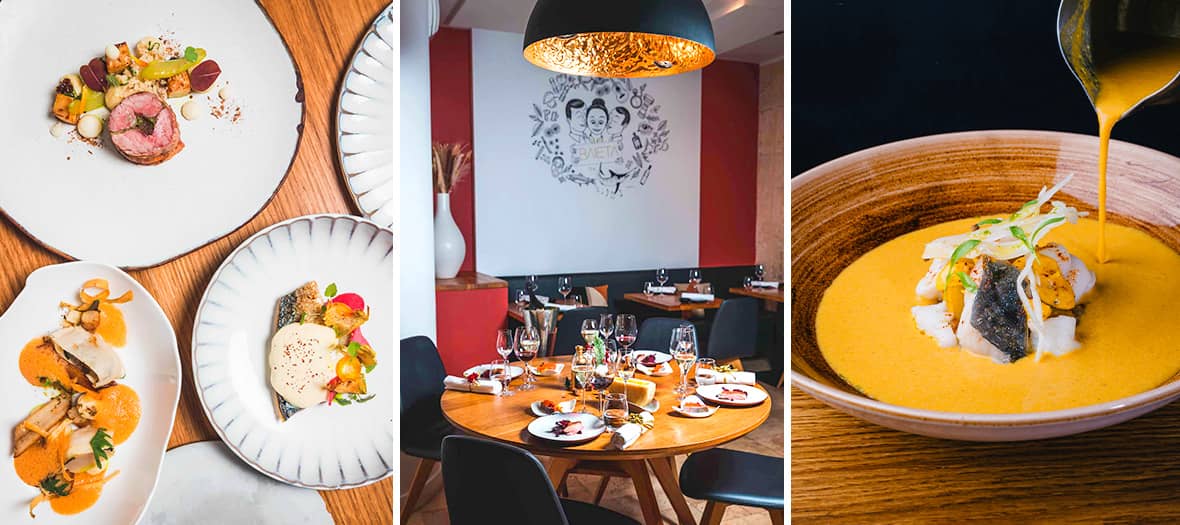 Baieta means "kiss" in Niçois dialect. Julia Sedefdjian offers Parisians a declaration of love by combining creative cuisine with traditional Niçois fare. Her irresistible signature dish is the Bouillabaieta, a couture version of the bouillabaisse. Try it at least once in your life, just like her aioli, available in 3 (€55), 4 (€90), or 7 (€115) courses.
Baieta 5 rue de Pontoise, Paris 5th. For information and reservations, visit their website or call 01 42 02 59 19.
© The Travel Buds
Where to have a good pissaladière?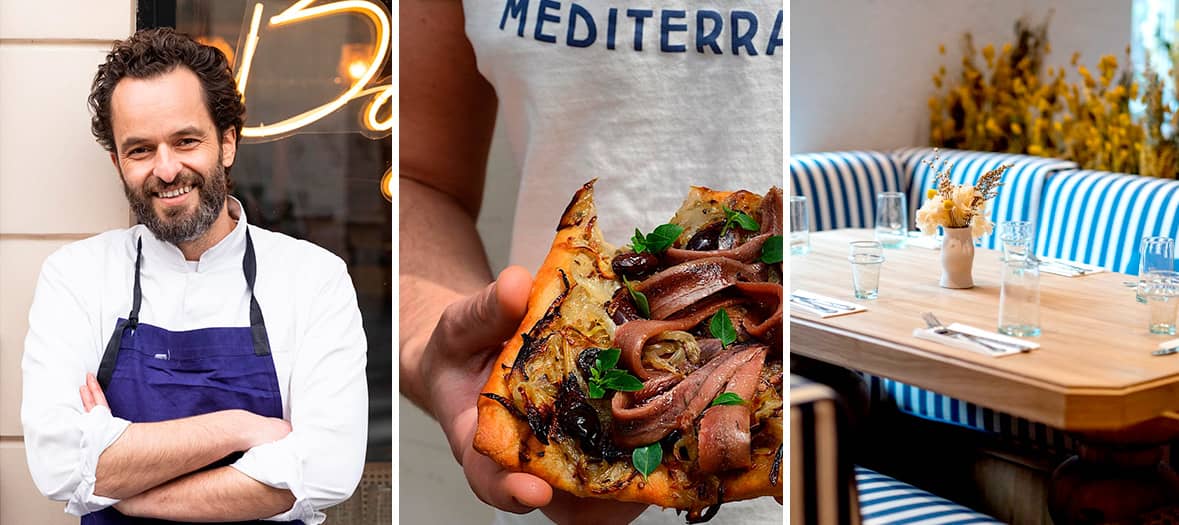 The pissaladière is the ancestor of pizza, born in Nice. Fishermen used to spread it with "pissalat," a paste made of anchovies, sardines, and onions. Here are some places where you can enjoy it to-go:
Chez Bagnard, Yoni Saada's fantastic take-away canteen (€10). 7 rue Saint Augustin, Paris 2nd. For information and orders, call 09 86 17 63 17.
Chez Baillon, the best bakery in Neuilly-sur-Seine (€3.70). 29 rue de Chézy, 92200 Neuilly-sur-Seine. For information, call 01 46 24 41 39.
Also discover three new italians to try right away ! and Riviera Fuga : the fashionnable barge