Are you craving a hot chocolate by the fire, a roguish nap and a starred table in the countryside. At the heart of Sologne on a landscaped property of 6 hectares, L'Auberge des Templiers seems straight out of a cinema decor. A 5 star Relais & Châteaux at a very affordable price—ideal for a bucolic weekend and 1h30 from Paris. Bingo.
Country chic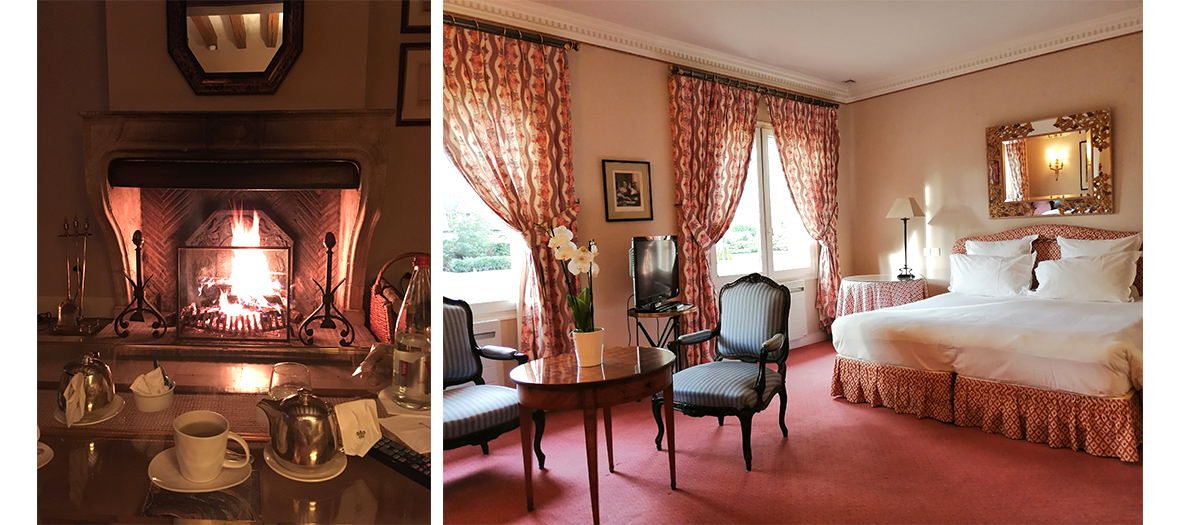 Halfway between the English cottage and the hunting pavilion, the main house faces the other rustic buildings with thatch roofs and half-timber walls, surrounded by tennis and badminton courts, as well as a huge pool when the weather warms up. A great way to allow Rex to romp about, because, joy… the hotel is 100 % pet friendly…
We start off directly with a gourmet tea time by the fire in a superb bar with high ceilings and comfy sofas. Focus on the super romantic bedroom for a XXL lovey-dovey bath in Briare enamels inside the Grand Luxe suite. Nap in the bed to dry off. Room service at breakfast. You said farniente?
An upscale table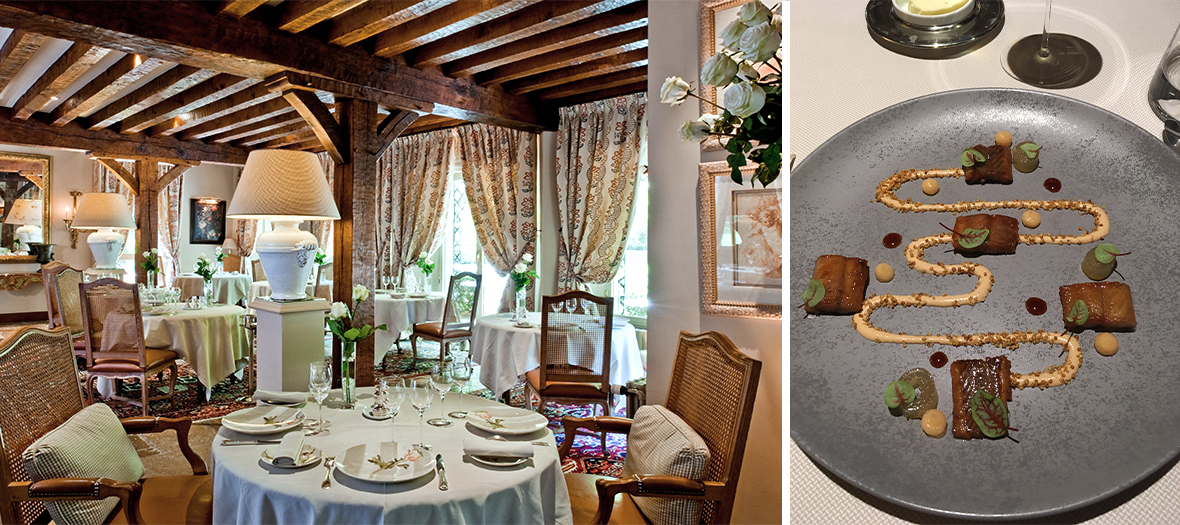 Since happy moments often occur twofold, we immediately reserve a dinner for two—a great way to discover the star-studded table of the young prodigal chef Martin Simonart. And how could one not succumb to its divine dishes: smoked lacquered eel with spices (photo), golden sweetbreads, roasted deer for tangerine galore and the et le dessert: Grand Marnier soufflé. Totally coherent and impeccably executed, clap, clap !
Tasting Menu €160
How to get there?
1h10 by train (Gare de Bercy Nogent-sur-Vernisson). The hotel car service will pick you up.
18 rooms and 8 suites, starting at €155.
Also discover Hotel Ballu in Paris