Located in the Nouvelle Athènes district of the 9th,Hotel Ballu is a design 4 star hotel with its own spa and a no-bistro. Visit.
Are you interested in an express escapade to Syldavie? Located somewhere in the Balkans, this imaginary country, well known by Tintin fans - Le Sceptre d'Ottokar takes place there - served as starting point for the creation of Hôtel Ballu, a design 4 star gem hotel with spa and neo-bistro nestled inside a splendid private mansion in the historical Nouvelle Athènes district. Visit.
Tintin in a 'Syldavian' hotel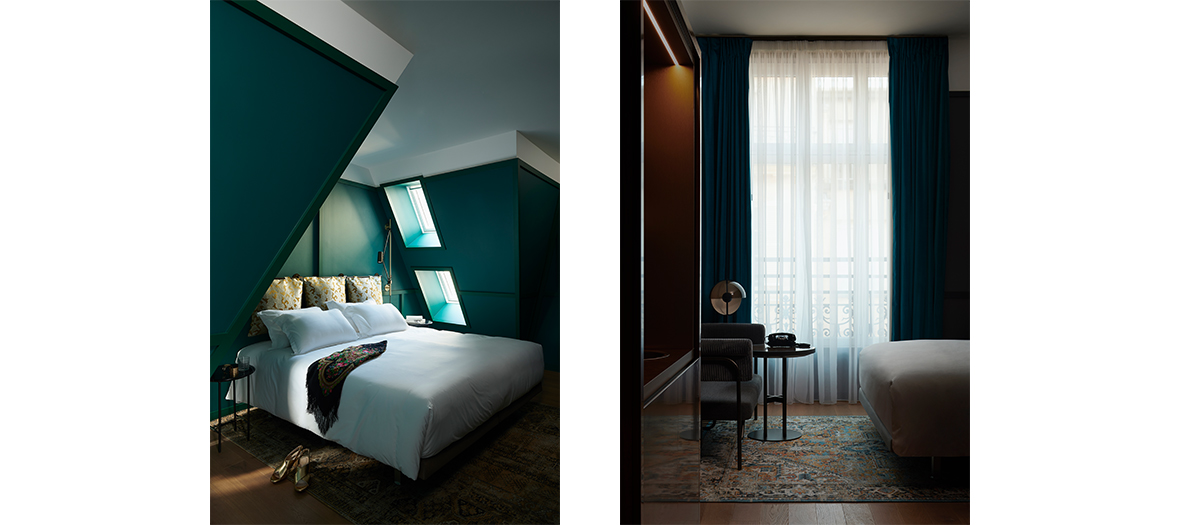 Located at the foot of Place de Clichy, behind a confidential door, the former recording studio of SACEM, squatted for a while by the arty-festive Collective of Consulat, recently morphed into a super stylish living place.
One easily imagines the reporter and his famous hair tuft setting down his suitcases in resolutely design and timeless setting drawing his inspirations through different eras in the past. Architect Thomas Vidalenc, total buff of this fanciful Oriental Europe, had fun creating a special universe, borrowing from the 50s-60s cartoon stripe its codes and slick aesthetics.
Result, out of the 37 rooms of this human-sized establishment, each one has its own identity, while certain gimmicks are used a backdrop for the decor—notably the « clear line », taken from the cartoon strip universe—, used to  pour divide the spaces, but also brass, telephones and retro electrical plugs, terrazzo, the effects in terms of materials and the intense Technicolor-style chromatic choices.
An intimate dining room with its secret garden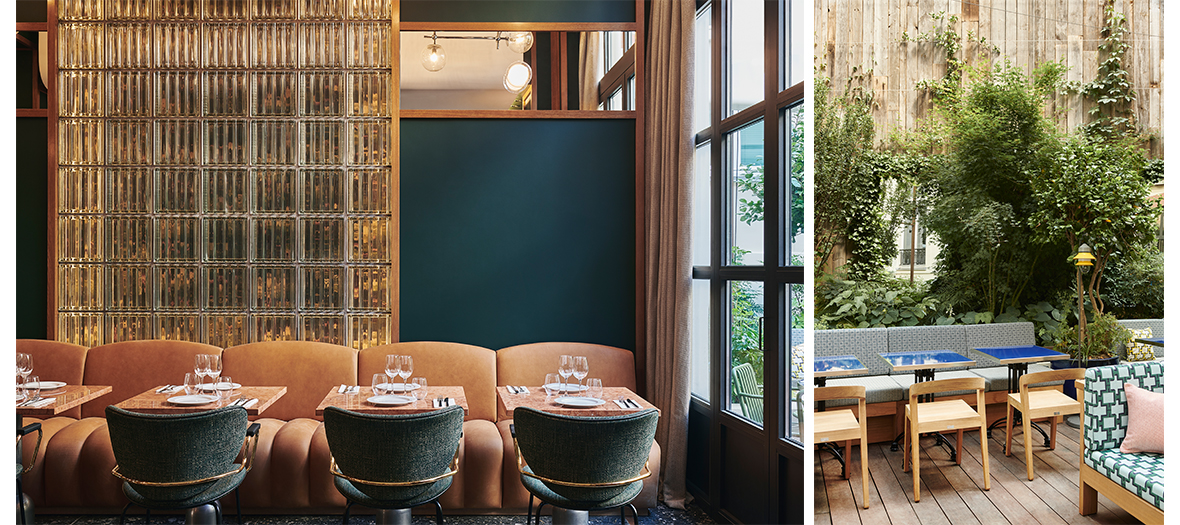 Bonne nouvelle, la table pilotée par le chef Michaël Riss (ex-Le Meurice, Hélène Darroze à Londres) et son exceptionnel terrasse-jardin secret sont accessibles aussi bien aux clients de l'hôtel, qu'aux Parisiens. Idéal pour une date ou un rendez-vous pro à l'abri des regards.
On the menu? A very comforting velvety squash and grapefruit soup (€12), remarkable farmer pork belly and Brussels sprouts (€29), and an Indian veggie curry of lentils and eggplants (€21) as well as lethal desserts, such as the crispy praliné with fleur de sel, like an XXL rock (€12),all to be washed down with natural wines. Also to be noted, the lunch menu starting at €22.
A dream-like spa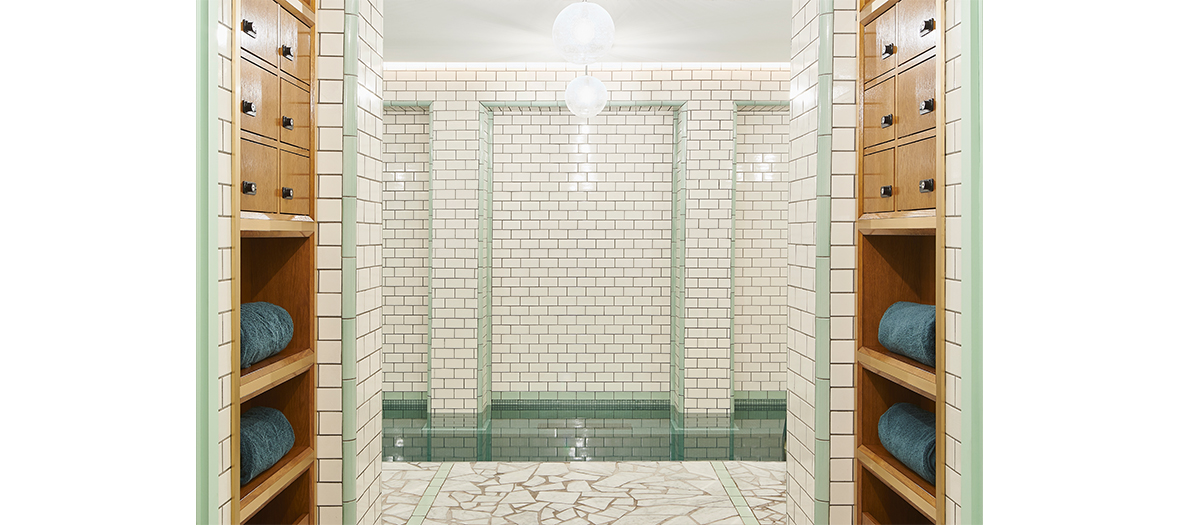 Inspired by Russian baths from the s 60s (metro tiles, globe hanging lights), the spa included a pool (8x2m) and a sauna, reserved for clients staying at the hotel. Better, they are even entitled to one hour of privatisation, just for them. No charge.
Starting at  €170 per night.
©Claire Israël
Also check out  the Hotel Les Jardins du Faubourg and Hotel Grand Powers.