Symbol of glamor on the red carpet, Cannes continues to attract beautiful people and other vacationers who are not necessarily wealthy. While some still go there to show off, this year's Cannes Film Festival from May 16th to 27th is the perfect opportunity to (re)discover this little gem of the French Riviera. On the agenda: parties, swimming and relaxation. Are you coming?
Settle in the new trendy hotel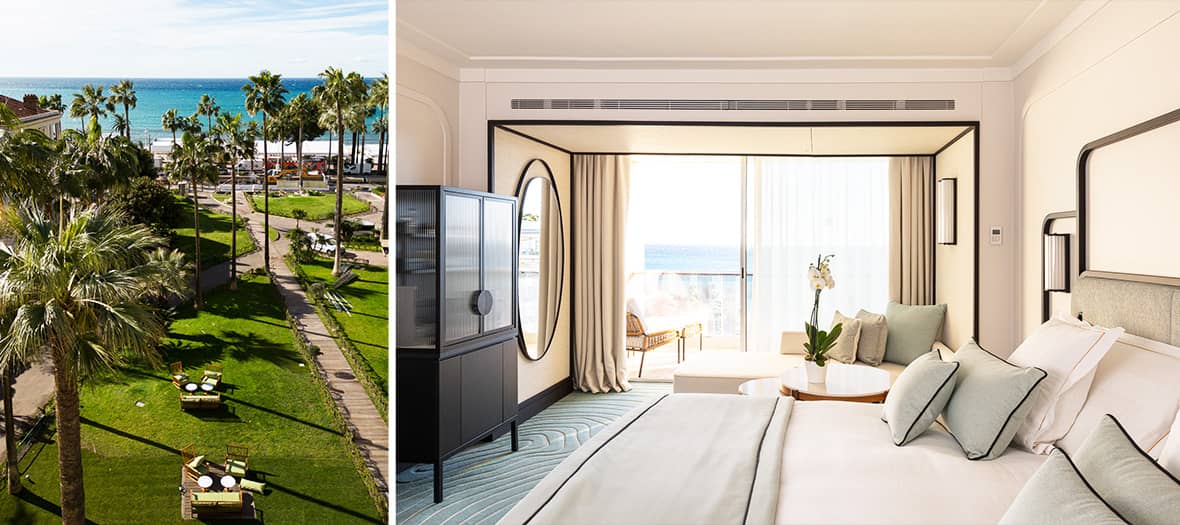 Brand new and beautiful! In the location of the former Grand Hotel, facing the sea, the Mondrian Cannes is the highest 5-star hotel on La Croisette, which can be accessed by crossing a beautiful garden filled with palm trees. Whether they have a view of the Mediterranean (joy of the terrace for a breakfast in bed) or of the city, all rooms are ultra-spacious and comfortable (minimum 36m²!), with Art Deco notes and very soft turquoise tones that add to the charm. In the bathrooms, addictive Lalique products and fluffy bathrobes, perfect for lounging comfortably in the XXL beds where three people could fit in the greatest comfort. Here, there is no swimming pool! But for those who want to take a dip, just cross over to one of the white deck chairs at Hyde Beach, perfect for lunch.
Its ultimate heartthrob? The restaurant Mr Nakamoto, a name invented to evoke Japanese specialties (karaage €19, sashimi €29). But what we preferred to savor at this chic table was the divine lobster linguine with Japanese broth, tomatoes (€68) and a succulent Angus entrecote (€39), accompanied by parmesan fries with black truffle and aioli (€12) or grilled broccolini with unagi sauce (€12). There is also joy in having an aperitif on the terrace in the garden, with a cocktail or a glass of delicious Chablis.
Mondrian Cannes, 45 Boulevard de la Croisette, 06400 Cannes. +33 4 93 38 15 45. Rooms starting at €260.
Indulge in a latte in the garden of the Carlton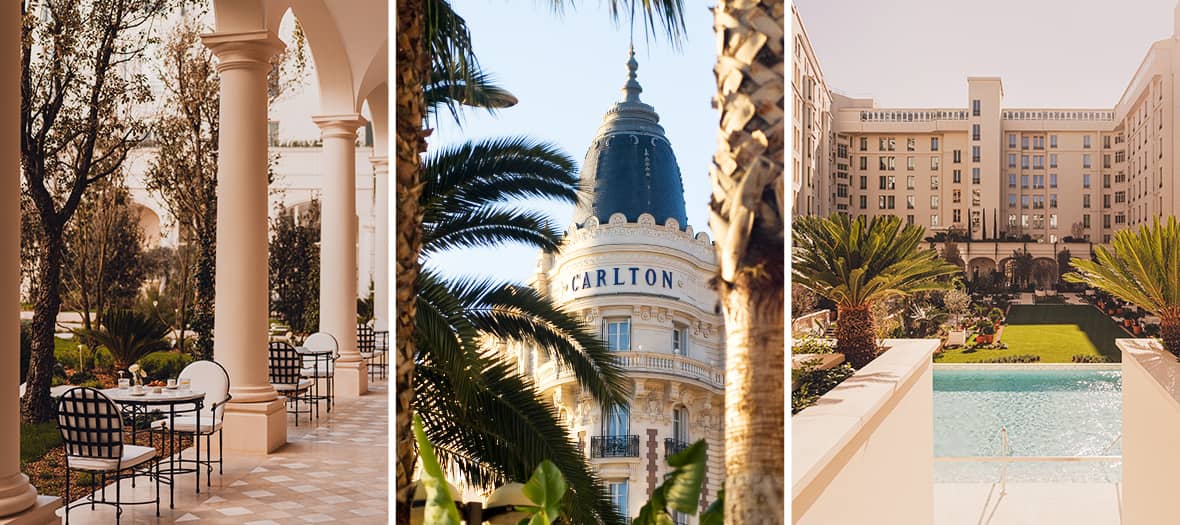 It is impossible to visit Cannes without making a stop at the Carlton. The legendary hotel where all the stars stay during the festival has just reopened its doors after extensive renovations and expansion, giving way to a brand new garden at the back, enhanced by an infinity pool. In short: this is the most anticipated reopening of the year on the French Riviera, and therefore the place to be for the Cannes Film Festival.
Don't have the budget of an heiress? No problem. You can confidently walk in, like a regular, before turning right towards the terrace of the garden. There, nestled in beautiful cream armchairs, order an excellent latte (13 €), a tea or a glass of wine, and enjoy the peace and quiet while listening to the gentle lapping of the pool in the distance. It's a wonderful experience.
Carlton Cannes, 58 Boulevard de la Croisette, 06400 Cannes. 04 93 06 40 06.
Get pampered in a dream spa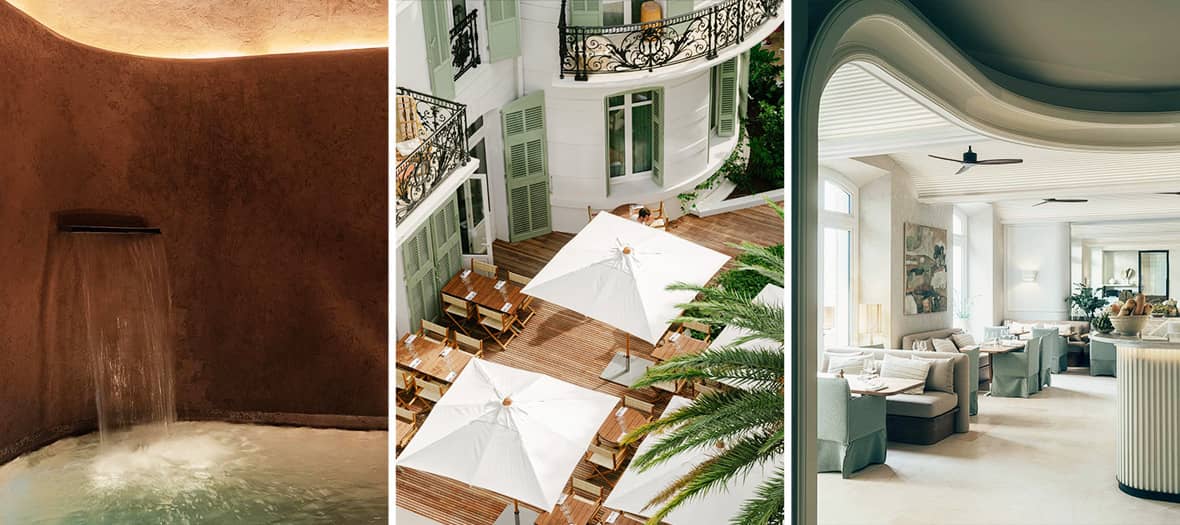 Life is not all about the Croisette! On the other side of the City Hall, after the old port, the beaches of the Boulevard du Midi are a bit of a plan for real Cannes locals from the Suquet who seek to avoid the flow of tourists as much as possible. This is where the new Belle Plage hotel has been installed, whose rooftop offers a breathtaking view of the sea and is perfect for an aperitivo. Across the street, Villa Belle Plage has just opened its doors, unveiling 1,000 m² of the best in wellness: holistic treatments, facial treatments by Augustinus Bader (starting from €210) or Alaena (starting from €75), hammam, sauna, salt cave, Watsu, water basin massage, meditation, yoga...
Cherry on top: Villa restaurant, the table of "brindilles" where you can order healthy treats for breakfast (avocado toast €18), lunch (menu starter main course dessert €48) or a detox tea time with juice, drinks and small treats (€13).
Villa Belle Plage, 9 rue Jean Dollfus, 06400 Cannes. 04 93 06 25 55.
Chilling on Vincent Darré's beach decor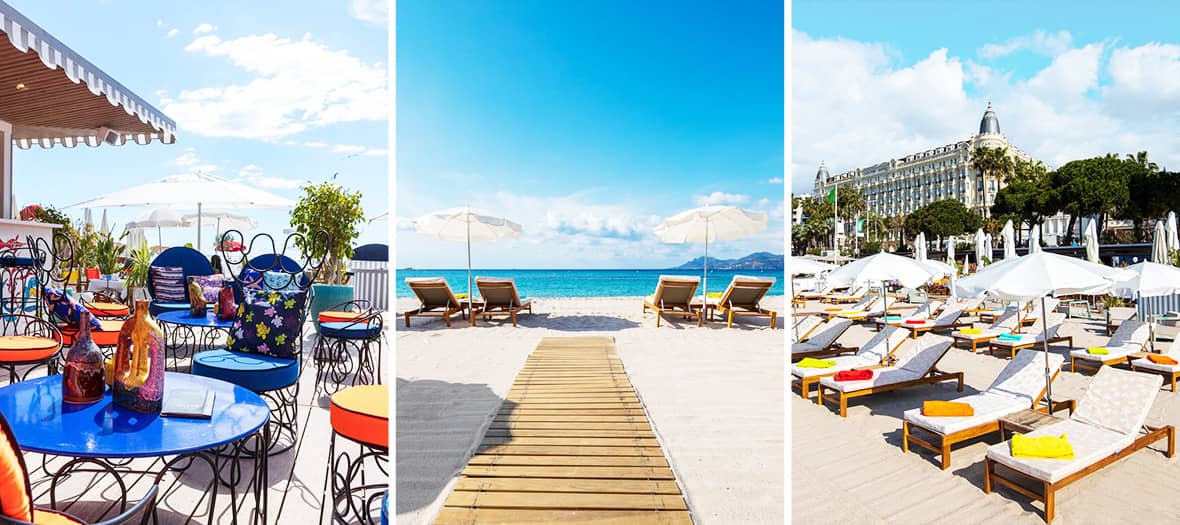 It's the most feel-good beach of the season. Vilebrequin swimsuits take over L'Ondine on the Croisette, offering it the designer's ultra-bankable colorful prints, Vincent Darré. His designs with shellfish and crustaceans dress up the walls and decor, all the way to the terrace cushions and sunbed towels... with a little passion for his specially designed "aquatic furniture" in the form of algae and fish. No taking it away!
During the Cannes Film Festival and until the end of the summer, follow L'Ondine's programming on Instagram for a variety of events and DJ sets. If you're feeling hungry, while waiting for your restaurant reservation, order some prawn fritters (16€), grilled octopus and artichoke salad (29€), veal Milanese (34€), grilled or meunière sole (62€), and some good ice cream for a refreshing dessert (two scoops, 10€).
L'Ondine, 64 Boulevard de la Croisette, 06400 Cannes. Open every day from 10 am to 2 am. Reservations at +33 4 93 94 23 15 and online.
Sharing a pizza on the old port


Cresci is a Cannes institution. Located facing the old port at the foot of Suquet (the local Montmartre), the jet-set and normal vacationers mingle happily over a thin-crust pizza at really affordable prices. During the film festival, the melting pot atmosphere will inevitably make you cross paths with jurors, cool stars or actresses in evening wear, nibbling on a bite between two crazy events.
On the menu: marinara, Sicilian, queen, eggplant, in short, the best of pizza and other pasta dishes (all'arrabbiata, amatriciana, carbonara...), Milanese escalope, aioli and its vegetables... all served in a decor that seems frozen in time, where you can feel the true soul of a house with an atmosphere open to everyone.
Open every day continuously from 12 pm to 2 am during the season. Reservations at +33 4 93 39 22 56. La Pizza Cresci, 3 quai St Pierre, 06400 Cannes.
© @mmarie on Instagram
Enjoy a Cocktail Evening at Harry's Bar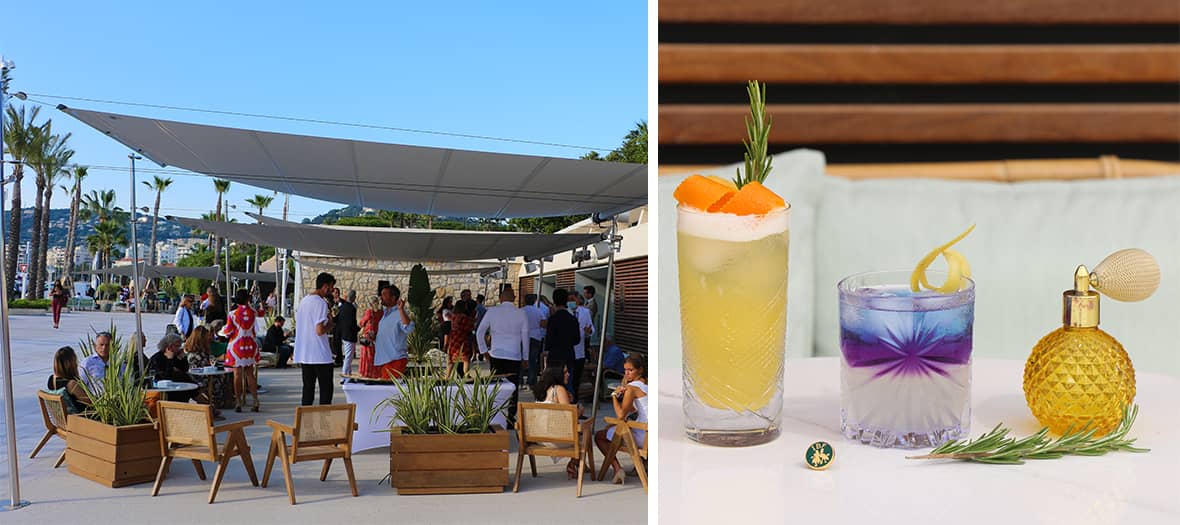 The newly opened Harry's Bar in Cannes is already attracting the city's stylish elite. A legendary cocktail institution and a favourite haunt of American expats during the Roaring Twenties, Harry's Bar played host to luminaries like Sartre, Hemingway, Coco Chanel, and the Fitzgeralds. This iconic venue, where the Bloody Mary and Blue Lagoon were invented, has relocated to Cannes and now boasts a freshly renovated location at the end of the Croisette with an elegant waterside terrace offering breathtaking views of the boats.
This spot is perfect for indulging in contemplative dolce vita moments while sipping on incredible infused potions, such as the Ruby Red Vodka infused with rosebuds, lychee liqueur, lime, raspberry nectar, and combava (€18), the Rosita Italicus made with grapefruit juice, orange blossom water, orgeat syrup, and champagne (€17), and the French 75 made with gin, Pernod absinthe, Champagne, lemon juice, and sugar (€17), all masterfully shaken up by the virtuoso MOF David Palanque (formerly of the Closerie des Lilas and Martinez). The atmosphere is intimate and cozy, perfect for sharing confidences.
Open every day from 4pm to 1am
Harry's Bar - Port Canto, Boulevard de la Croisette, 06400 Cannes, reservations at +33 4 92 59 36 77
Join the Wild Parties at Speakeasy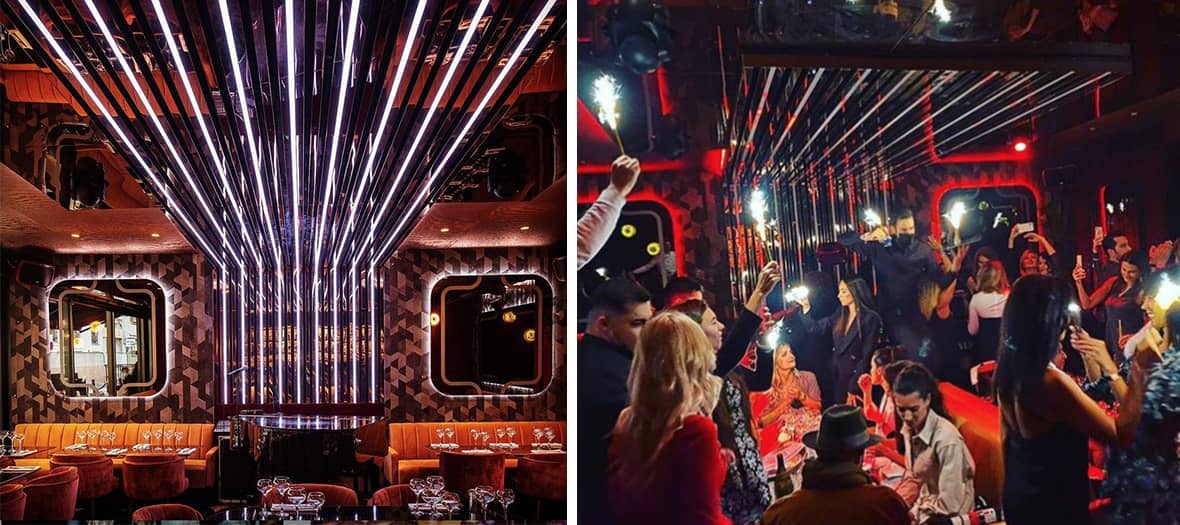 Nightclubs in Cannes are a tough business, with constant closures and new exciting nightlife destinations popping up all the time. So, why squeeze onto the dance floor when you can head to the Speakeasy, a crazy live bar with a singer and saxophonist performing as if in a private concert, offering an unforgettable party atmosphere in the heart of the city?
The owners of the equally decadent Parisian venue, Kif Yeya and Sophie Montcarat, have brought their innate party skills to the glitziest city on the coast. Dress up in your most glamorous outfit and high heels to enter this new hot spot for unforgettable nights filled with insane cocktails (€18), plenty of champagne (€150 for a bottle of Ruinart brut), and deliciously crafted dinner options, including bar ceviche (€23), truffle sauce beef fillet with crispy fries (€45), morel mushroom rigatoni (€35), crème brûlée or homemade sorbet (€14). Clearly a must-visit destination!
Open from Wednesday to Sunday, from 7 pm to 4 am, reservations on lespeakeasy.com 22 rue Latour-Maubourg, 06400 Cannes
Embedding for the Lérins Islands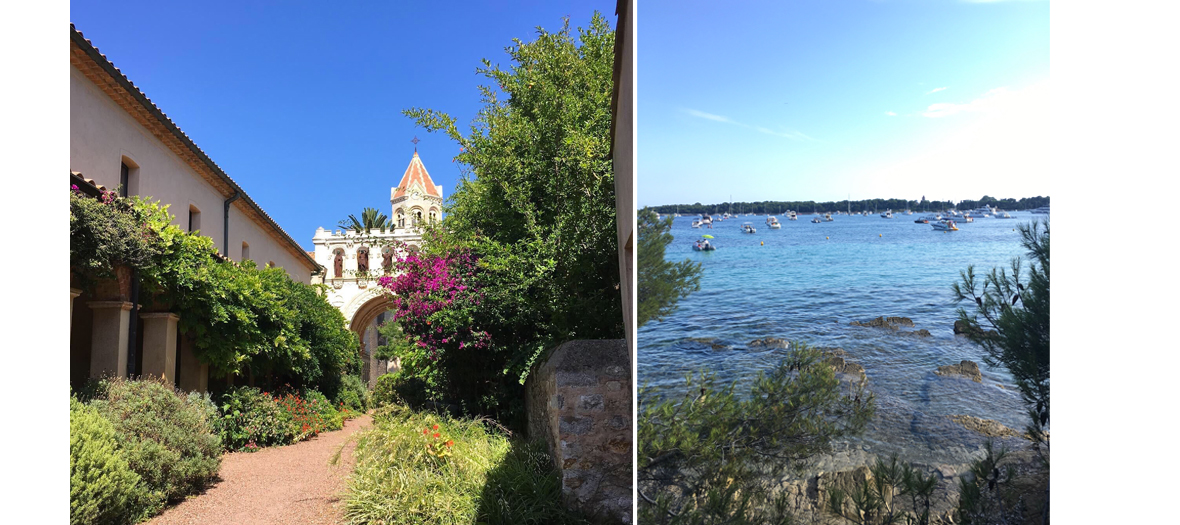 Just 15 minutes away from Cannes by boat, you'll find the Lérins Islands. Sainte-Marguerite, the larger of the two, is still home to the fort that once held the mysterious man in the iron mask. Saint-Honorat, the smaller island, has been home to Cistercian monks, their vineyards, and olive groves for centuries.
Both islands have numerous small coves where you can lay your beach towel with your loved one, enjoy a homemade picnic (remember to bring it with you), and swim (topless) away from prying eyes. It's a dreamy escape from the crowds that flock to the beaches of Cannes. The water is crystal clear, the fish are stunning to observe, and discretion is key.
We love: grabbing an ice cream while swimming, thanks to the small boat that passes along the coast to satisfy your cravings.
Book your round-trip ticket for €16.50. The embarkation point is located near the old port, right in the city center. For more information, visit www.cannes-ilesdelerins.com.
Must-try dishes:
Also discover Off-the-beaten-track must-go venues in Corsica et The most stylish addresses in Nice