No need to land in Tahiti to enjoy the sun, the sea and the fine sand. Symbol of glam 'on the red carpet, Cannes continues to attract beautiful people and other holidaymakers not necessarily silver. If some still go there to show off, this year we are taking advantage of the absence of foreign tourists to (re) discover this little gem accessible in 5:30 by train from Gare de Lyon. On the program: fiesta, swimming and relaxation. Shall we take you?
Invest in the Martinez ... for all budgets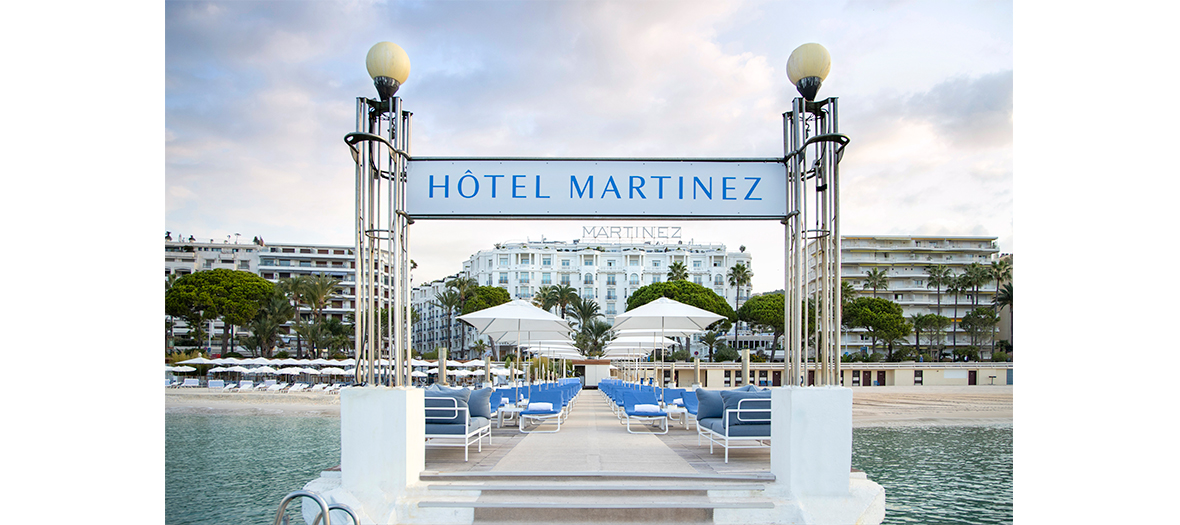 Impossible to go through Cannes without making a stop at Martinez . The legendary hotel where all the stars stay during the festival has established itself since its recent major works as a new place to live all summer long. By booking a room first, if the wallet allows it (from € 259 per day, with truly luxurious services), and enjoy its Art-deco decor in white and blue, still as elegant. As a bonus every morning until August 15: the possibility of taking a free Cardio Barre class with Kalon , led by dancers from Lido and Crazy Horse .
At dinner time, the Le Jardin du Martinez restaurant stands out as a wooded haven of peace. In the kitchen, chef Christian Sinicropi signs a delicious and not stuffy dinner. We do not miss the raw beef as a starter, the burrata-tomatoes of the country, the octopus rubbed with savory cooked in a tandoori oven and the assortment of pastries to die for (hearty 3-course menu € 79).
Note for this summer: the possibility of having fun with your feet in the sand at sunset with the Ohlala evenings. On the program on the playa: frenzied DJ sets, large armchairs and gypset installations as we like, veggie or charcute crates to share (€ 50) and well-chilled cocktails (€ 15). Open to everyone, every evening from 7:30 p.m. to 2 a.m. until September 2.
The brilliant option: with 200 €, you can spend a whole day in the luxury Martinez , from 7 a.m. to 10 p.m., with a breakfast pack, deckchair on the beach, lunch on the beach and dinner in the garden, all included. And that, we say here that it is " Very Martinez ". Reservations by phone on 04 92 98 74 10.
Hotel Martinez , 73 boulevard de la Croisette, 06400 Cannes, 04 93 90 12 34
© Studio Kalice & Vlaemynck
Embark for the Lérins Islands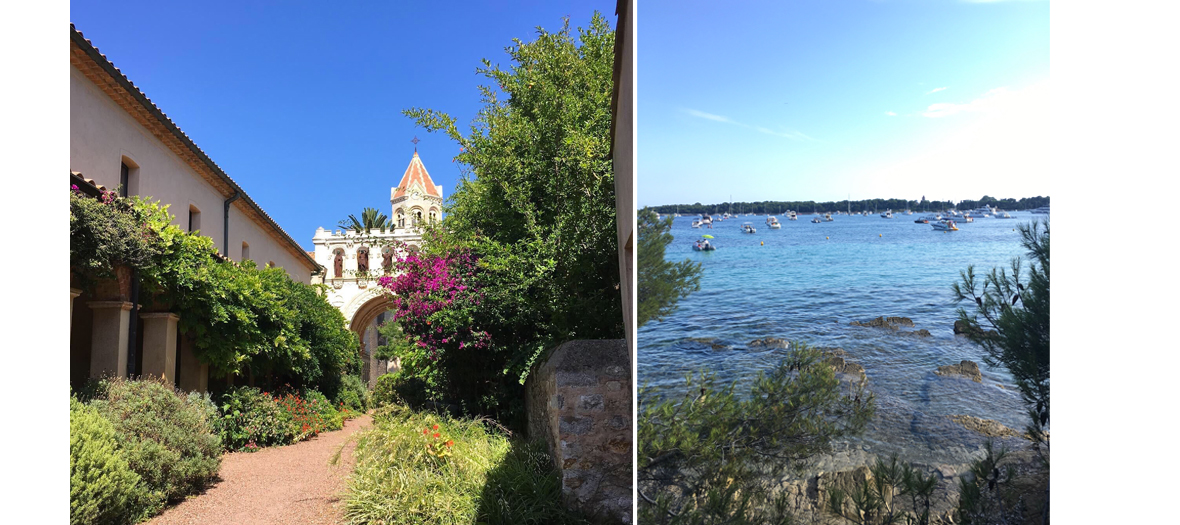 Off Cannes, 15 minutes by boat, we immediately go to discover the Lérins Islands . If that of Sainte-Marguerite , wilder, still shelters the fort which hid the mysterious man in the iron mask , that of Saint-Honorat , smaller, has been welcoming Cistercian monks, their vines and their olive trees for centuries.
On both islands, there are a number of very small coves to lay down your romantic towel with a homemade picnic (remember to bring it) and swim (topless) away from prying eyes. A dream break to escape for a day from the small crowd that congregates on the beaches of Cannes. The water is transparent, the fish magnificent to observe and the maximum discretion.
We like: catching an ice cream while swimming thanks to the small boat that passes along the coast to satisfy gourmet cravings.
15 € round trip to book. Pier located near the old port, in the city center. All the information on www.cannes-ilesdelerins.com
Show off at the Carlton Beach Club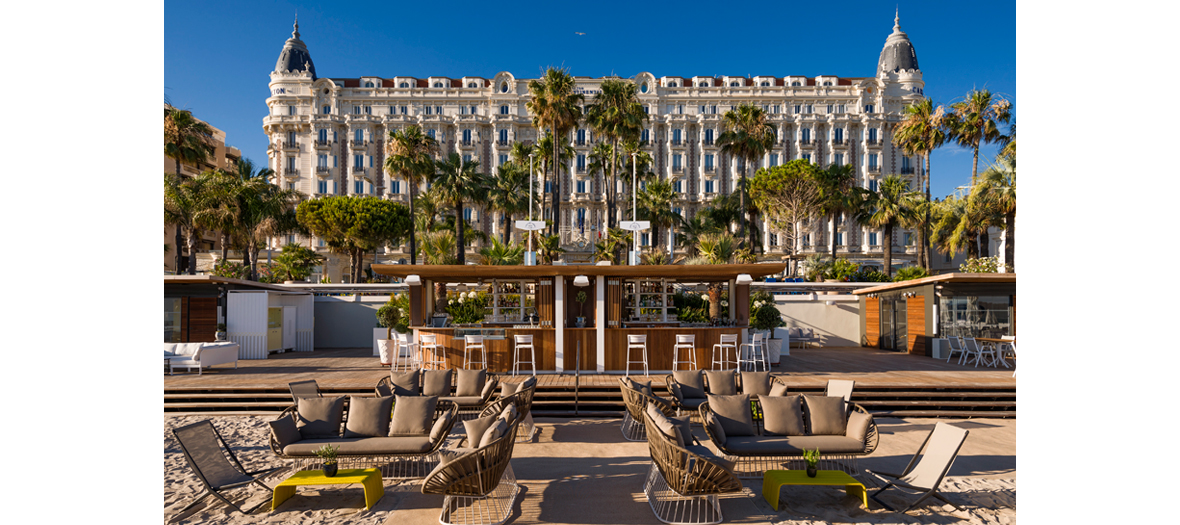 The most legendary beach of the Côte d'Azur has been given a facelift this year thanks to the architect Tristan Auer , in a resolutely refined spirit. We come to have lunch at the table of the chef Alexandra Delamare , who offers her delicious local specialties with an ultra-graphic and elegant rendering: lobster salad asparagus granola (39 €), ceviche sea bream, grapefruit and corn guacamole (29 €), poke bowl ( € 32) and signature Carlton pastries for dessert (€ 16).
All you have to do is digest quietly on your assigned deckchair, splash around in the water and let yourself be pampered by the teams who will bring you a glass of Minuty rosé (€ 12), a Frozen Margarita (€ 22) or a non-alcoholic Sencha Spritz ( 19 €). Isn't life beautiful?
From 45 € the mattress
Carlton Beach Club , 58 boulevard de la Croisette, 06400 Cannes, 04 93 06 44 94
© Romeo Balancourt
To taste absolutely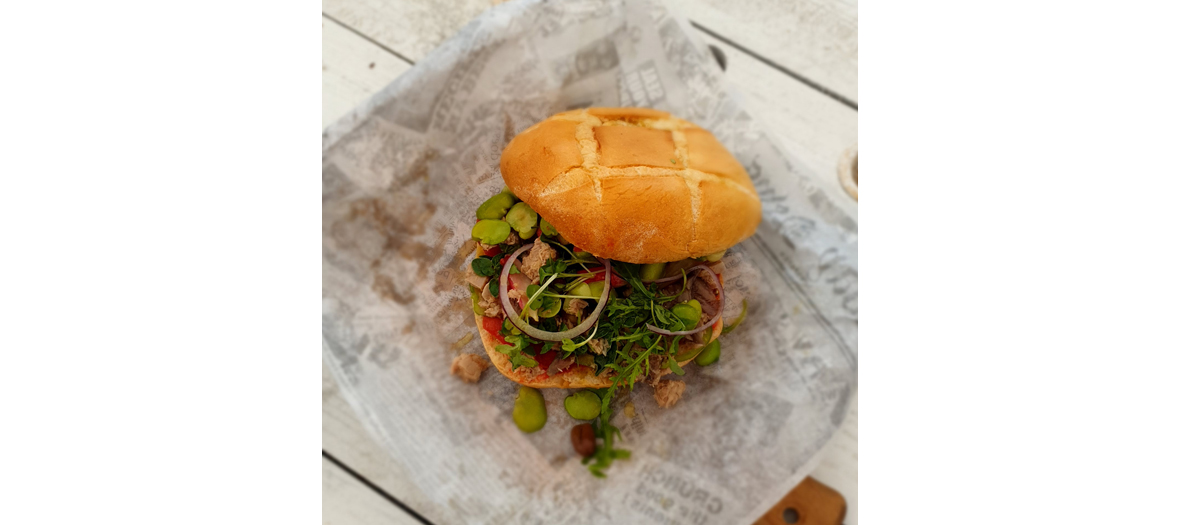 © Le pan-bagnat du Martinez
Also discover the unusual spots in Corsica and Nice, the new Miami.